Prince Harry Has Reportedly Used Up All Of His Chances With Prince Charles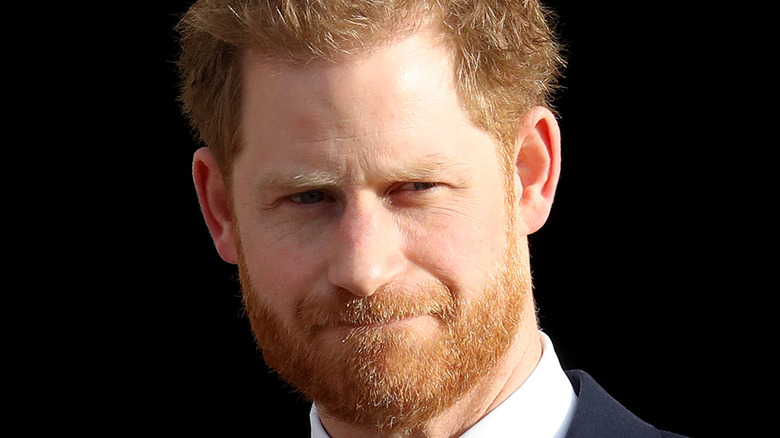 Chris Jackson/Getty Images
One year later, the effects of Prince Harry and Meghan Markle's Oprah interview are still being felt. Per Insider, the biggest talking point of the couple's groundbreaking chat was, understandably, the accusations of racism the Sussexes leveled at the royal family in relation to their son, Archie. Likewise, the treatment, or lack thereof, of Meghan's highly-publicized mental health issues also came under intense scrutiny, particularly with regard to the British tabloids. 
As it turned out, that alleged lack of understanding extended to the Sussexes' decision to defect from their positions as working royals, too. Oprah Daily notes Harry revealed he and Meghan received no support prior to leaving and, moreover, once the decision was made, his father, Prince Charles, "stopped taking [his] calls." At the time, the duke admitted, "I feel really let down. He's been through something similar. He knows what pain feels like. I will always love him but there's a lot of hurt that's happened." 
However, Harry also acknowledged he felt a huge amount of empathy for Charles as well as his brother, Prince William, both of whom he's since reportedly become distanced from, because, as he said, "I was trapped but I didn't know that I was trapped. I was trapped within the system like the rest of my family are. My father and my brother, they are trapped. They don't get to leave." 
Things have been strained between them ever since, and now, it seems Harry may be close to ruining his relationship with Charles for good.
Prince Harry made his issues with his father clear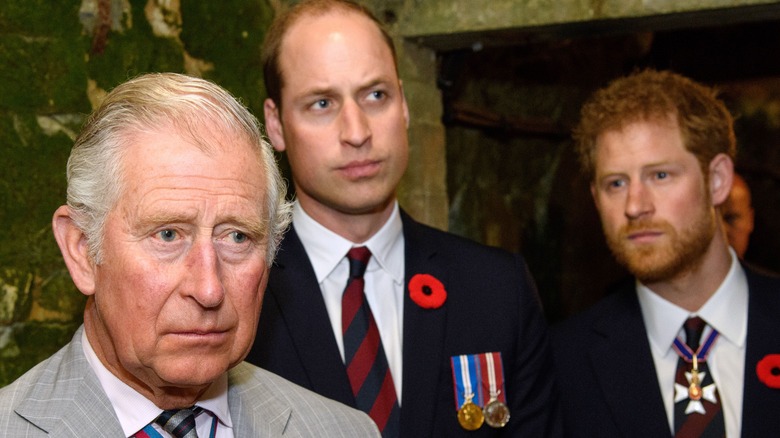 Pool/Getty Images
As royal expert Julie Montagu opined in "Charles and Harry: Father & Son Divided," (via The Mirror), Prince Charles was floored by Prince Harry's claims in his infamous Oprah Winfrey interview. "The takeaway from that interview was that there is a real rift, there is real distance, there is real anger," she said. Relationship psychologist Anjula Mutanda added that Charles likely "felt very exposed by his son." 
In a follow-up chat on Dax Shepard's "Armchair Expert" podcast (via The Mirror), Harry accused his father of passing on "genetic pain" and asserted his desire to stop the same thing from happening with his own children. The duke acknowledged realizing, as he got older, that his father was raising him in the same manner he'd been reared by his own parents, which resulted in serious issues.
Charles was considering releasing a rebuttal to the comments made by the Sussexes in their Oprah interview but ultimately decided not to, with an insider telling the Daily Mail he knew "nothing good" would come of it. Charles decided to focus on fixing the relationship instead. "The Prince has a real desire to get back to the close relationship that he enjoyed with Harry for the longest time," the source advised.
An insider recently revealed whether Charles would be willing to have Meghan and Harry return to the royal family, suggesting things were on the mend. But they seem to have taken a turn again.
Prince Charles is reaching his limit with his son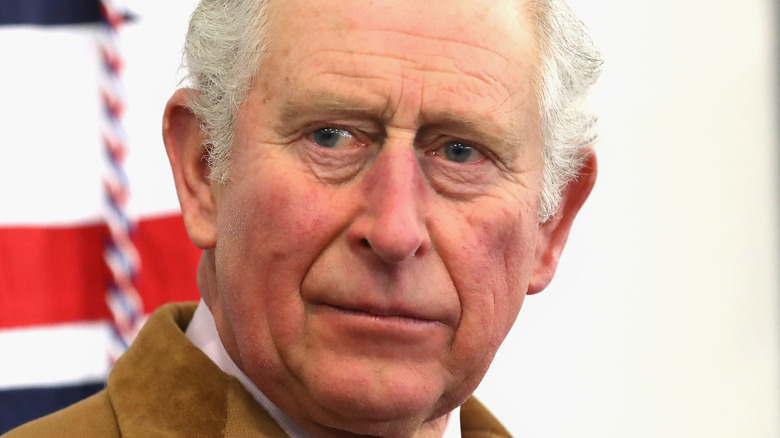 Chris Jackson/Getty Images
Prince Harry recently caused major controversy when he sat down for another bombshell interview, this time with Hoda Kotb. Alongside discussing his children, late mother Princess Diana, and his relationship with his wife Meghan Markle, the duke was asked whether he misses his father and brother. As Town & Country  notes, Harry dodged the question. "For me at the moment, I'm here focused on these guys and these families and giving everything that I can, one hundred twenty percent to them to make sure they have the experience of a lifetime. That's my focus here," he said. "And when I leave here, I get back and my focus is on my family who I miss massively." 
The prince also had royal experts fuming over his comments about his grandmother Queen Elizabeth, whom Harry claimed he was concerned about protecting, expressing how he wanted to ensure she "has got the right people around her." Harry even alluded to a "special relationship" between the two. 
According to Robert Jobson, who co-wrote "Diana: Closely Guarded Secret," Charles has had enough of his son's antics, especially since they'd recently had a brief chat when the Sussexes visited the queen at Windsor Castle. The royal expert told GB News, "Prince Charles has reached the end of his tether, they haven't been in contact and had they have started blurting about that meeting, that would have been the end of it."
 Hopefully, the father-son duo can men fences shortly.