Ellen Pompeo Defends Katherine Heigl's Controversial Comments About Grey's Anatomy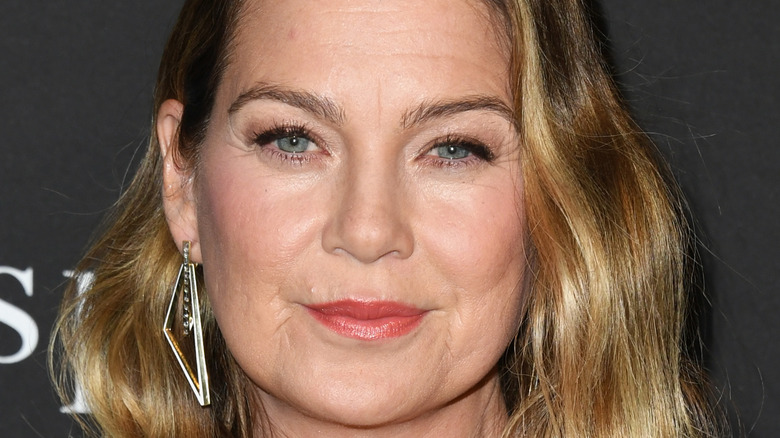 Jon Kopaloff/Getty Images
The ridiculously attractive doctors of "Grey's Anatomy" have been getting themselves into steamy situations since 2005. Over the years, countless beloved characters have departed the show — and many not-so-beloved ones, too (we're looking at you, Dr. Erica Hahn). Katherine Heigl was one of the show's original (and most loved) cast members, but her character Dr. Izzie Stevens was written off the show without warning in 2010. Her departure was so abrupt that Heigl didn't even get a farewell episode.
At the time, rumors had been circulating that the actor was difficult to work with (per The Washington Post). She made several critical comments to the media about the series that first made her famous, "Grey's Anatomy," as well as the sexist nature of her breakout movie, "Knocked Up" — comments she later came to regret (via Vanity Fair). However, Ellen Pompeo, who stars as Dr. Meredith Grey in the perpetually popular medical drama, is now defending some of Heigl's controversial comments from all those years ago.
Ellen Pompeo says Katherine Heigl was right about the long hours on set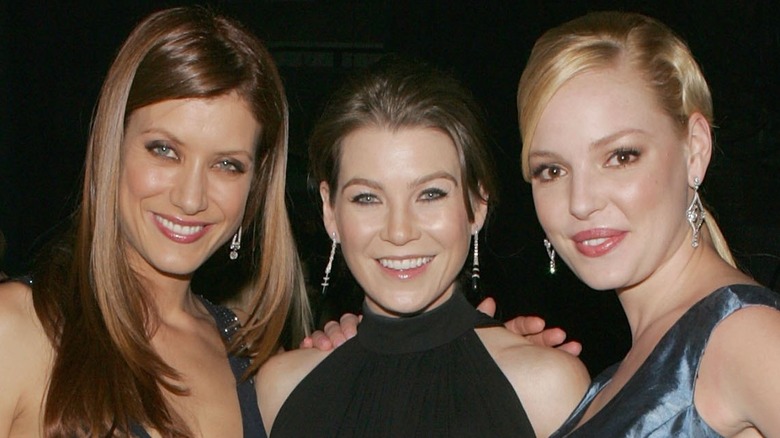 Frazer Harrison/Getty Images
On a 2009 episode of "The Late Show with David Letterman," the host asked Katherine Heigl how things were going on "Grey's Anatomy." The actor responded, "Our first day back was Wednesday, and it was — I'm gonna keep saying this because I hope it embarrasses them — a 17-hour day, which I think is cruel and mean." Then, in 2021, Heigl wrote a long Instagram post about this incident and the experience of working in Hollywood. She ended the caption with: "Some of you may remember over 10 years ago I was very vocal about the absurdity of the working hours crews and actors were being forced into by production. Even Diane Sawyer interviewed me and not so kindly informed me 'no one feels sorry for you.' I very publicly and for many many years after got my ass kicked for speaking up."
On April 20, 2022, during a new episode of the "Tell Me with Ellen Pompeo" podcast, "Grey's Anatomy" star Pompeo spoke with her castmate, Kate Walsh. One of the topics they discussed was their long days on the set of the show. "I remember Heigl said something on a talk show about the insane hours we were working, and she was 100% right. And had she said that today, she'd be a complete hero," Pompeo said.
The Everett, Massachusetts native went on to add, "It's absolutely correct what she said, and she was f***ing ballsy for saying it. And she was telling the truth! She wasn't lying."