This Is How Tyler Christopher Feels About Being Recast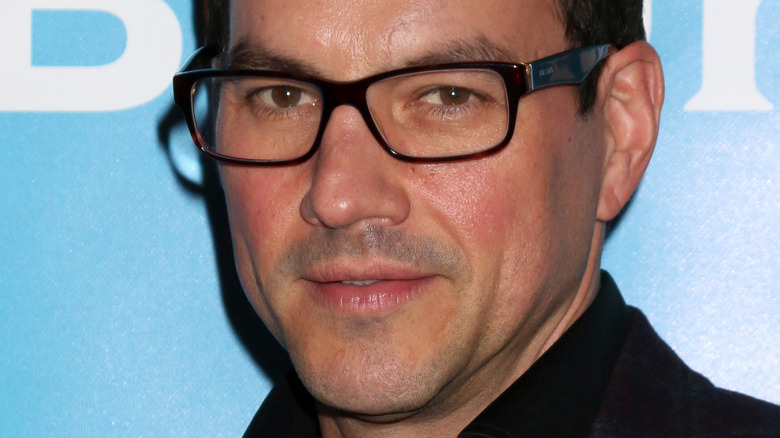 Kathy Hutchins/Shutterstock
Since 2016, two soap opera roles that Tyler Christopher helped create have been recast, and the actor has said he only has himself to blame. Soon after taking home the Daytime Emmy for outstanding lead actor in a drama series (via Gold Derby) for his role as Nikolas Cassadine on "General Hospital," Daytime Confidential broke the news that Nick Stabile would temporarily play Nikolas while Christopher took a break from the show. Stabile only appeared in a handful of episodes before Nikolas was presumed dead. A few months later, fans were told that contract negotiations fell apart and Christopher would not be returning (via Soap Opera Digest).
However, by 2017, Entertainment Weekly broke the news that "Days of Our Lives" had hired Christopher to play a brand-new character named Stefan O. DiMera, another long-lost DiMera son. Sadly, Daytime Confidential reported in 2018 that Christopher had to take a leave of absence from the soap, and former "GH" co-star Brandon Barash would be replacing him.
That replacement turned into a permanent one. While Stefan was killed off of the soap by 2019, Barash returned to play his twin, Jake DiMera. That was also the year that "GH" chose to bring Nikolas back, but rather than having Christopher play the role, it hired soap newcomer Marcus Coloma instead, per Deadline. It wasn't until 2022 that Christopher opened up about what was going on in his life during these years.
Tyler Christopher's problems became public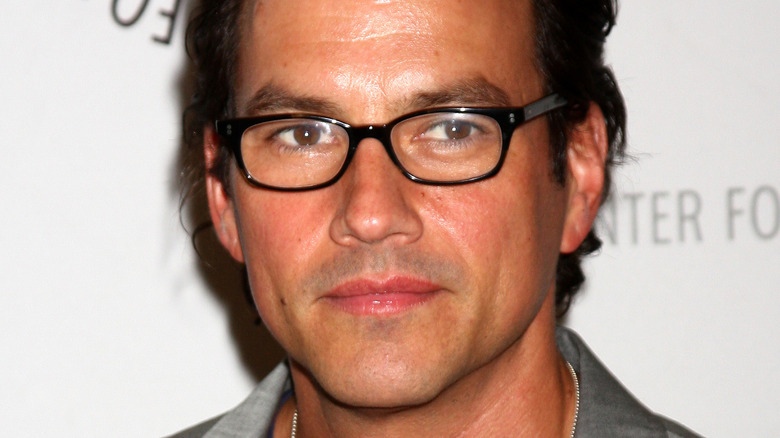 Kathy Hutchins/Shutterstock
In November 2018, TMZ reported that Tyler Christopher had been arrested on his 47th birthday for public intoxication in his home state of Indiana. After that, soap fans didn't hear much more about Christopher until fall 2021 when he started posting on social media more regularly, with one photo and caption announcing his return to Los Angeles. Some fans even wondered if Christopher would be returning to "General Hospital."
In March 2022, Christopher appeared on Maurice Benard's YouTube mental health series called "Maurice Benard: State of Mind." That is when Christopher opened up about his lifelong battle with alcoholism, which led to a head injury that required brain surgery. He also admitted he had gotten a bipolar diagnosis and was finally healing and on the right track after finding the right doctor to help him. He also began working again, making a new movie that is in post-production, as of this writing, called "Murder, Anyone?" (via IMDb).
If you or anyone you know is struggling with addiction issues, help is available. Visit the Substance Abuse and Mental Health Services Administration website or contact SAMHSA's National Helpline at 1-800-662-HELP (4357).
Tyler Christopher opens up about his lost soap roles roles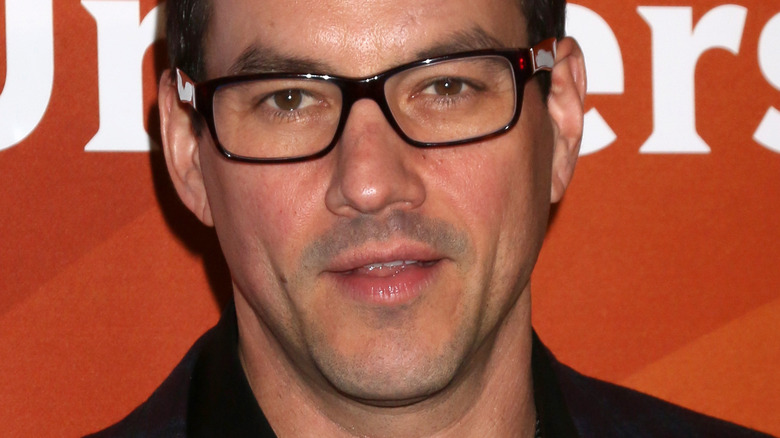 Kathy Hutchins/Shutterstock
With Stefan O. DiMera dead and Brandon Barash fitting comfortably into the role of his twin on "Days of Our Lives" and Marcus Coloma spending more than two years as Nikolas, the character Tyler Christopher first brought to life back in 1996, the actor has been able to reflect on what went wrong and how he feels about being recast twice in two years on two soaps, especially on "General Hospital," which gave him his first big acting role (via IMDb).
"It's humbling. If I'm being honest, my feeling is, 'That is my role. I originated it,'" Christopher told Soap Hub. "If I hadn't taken being there for granted, I'd likely still be there. That hurts. I told Maurice leaving ["GH"] was devastating. I grew up on that show. I was a child when I started there."
Christopher also remains pragmatic about what happened with "GH" and looks at the positive side of things. "At least the character is living on. That makes me feel good. I created something that people wanted to watch," Christopher said, before adding that he takes pride in knowing Coloma uses elements of his version of Nikolas in his interpretation of the role.
"I read the guy watched some of my work and is respecting what I brought to the role. That made me feel good," he told Soap Hub. "At least, they want the character to be played like I played him. They may not want me to play him, but they want what I brought to the role to be onscreen."