The Truth About Jennifer Aniston's Haunted House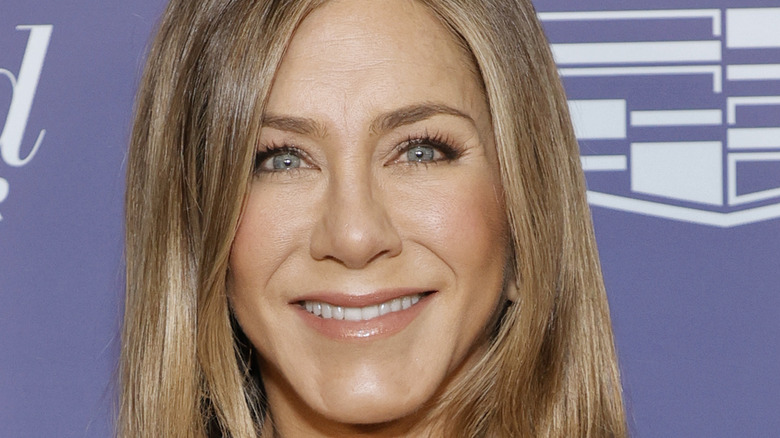 Amy Sussman/Getty Images
Everyone knows Jennifer Aniston primarily for her role in "Friends." Playing Rachel Green earned Aniston countless award nominations — and even a few wins — including nods at the Emmys, Golden Globes, Screen Actors Guild Awards, and People's Choice Awards (per IMDb). Plus, an entire slew of fans around the world started sporting "The Rachel" haircut in the 1990s, following in her iconic footsteps (via Vogue U.K.).
Aniston has also had memorable parts in films such as "Office Space" and "Horrible Bosses." With her return to television on "The Morning Show," she's racked up even more accolades in recent years (per The Hollywood Reporter). Throughout her career, Aniston's string of famous exes has also kept the public talking about her. She's been married to both Brad Pitt and Justin Theroux, and romantically linked to musicians John Mayer and Adam Duritz, along with actors Daniel McDonald, Tate Donovan, and Vince Vaughn (via Page Six).
It's probably difficult to remember back to the days when Aniston wasn't a household name. The first time most people noticed her was in the pilot episode of "Friends," titled "The One Where Monica Gets a Roommate." Monica's new roommate turned out to be Rachel, played by Aniston. In real life, Aniston apparently had a very memorable — and eerie — roommate in her first Los Angeles home.
Jennifer Aniston briefly lived with a ghost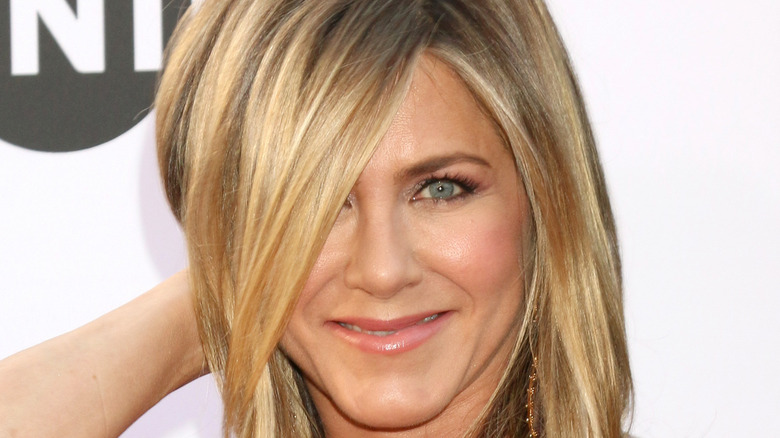 Kathy Hutchins/Shutterstock
Jennifer Aniston had just moved from New York City to California when she first encountered her otherworldly roommate. "One of the first houses I rented was in Laurel Canyon, and things would literally fall off the shelves, the televisions and stereo system would all of a sudden blast, and the coffeemaker would start making coffee," she recalled to Harper's Bazaar in 2017.
Then, in an interview on "The Late Late Show with James Corden" in 2018, Aniston spoke about her initial skepticism over the ghostly situation. "Someone said to me, 'Oh, you have a spirit in your house, and you should have someone come and clear the house.' And I was like, oh, man, I have landed in Los Angeles. We're talking about ghosts, spirits, and a ghost whisperer."
Despite this preliminary reaction, the actor finally brought in a medium out of desperation. As soon as the medium got to work in the Laurel Canyon home, the dish holding her frankincense promptly cracked. "We got to the really thick, thick, thick 1975 ashtray that was sitting on the table, and then that cracked," Aniston said. "I was terrified." According to the medium, the cause of all the unearthly activity was that the uninvited ghost apparently despised Aniston's human roommate (via YouTube).
Aniston now does one particular thing in each new home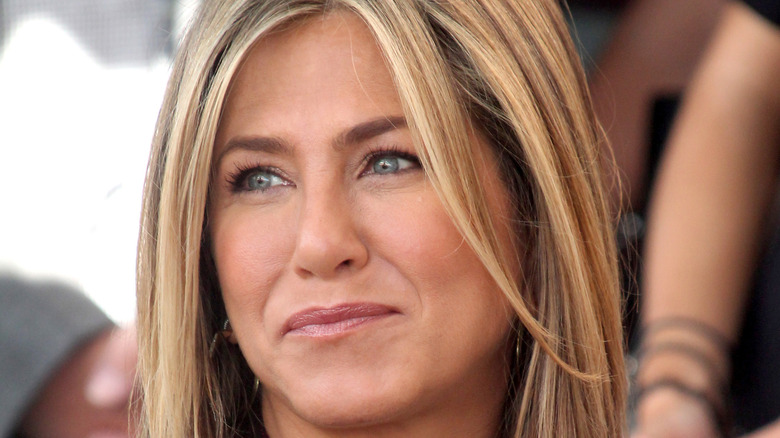 Kathy Hutchins/Shutterstock
Jennifer Aniston promptly moved out of the allegedly haunted house without telling her roommate the root of the ghost's ire. "I feel terrible but I couldn't say, 'It doesn't like you.' I mean, that would be terrible," she explained on "The Late Late Show with James Corden."
"I was new to Los Angeles and the spirit, past lives, New Age thing," the star told Harper's Bazaar. However, her experience with the ghost had a lasting effect on her. "And now every house I go to, I have a healer or a medium come through. This makes me sound like an absolute insane human being."
Aniston isn't the only "Friends" star who's been roomies with an unwanted supernatural spirit. In an interview on "Jimmy Kimmel Live," Aniston's old pal Courteney Cox spoke about how she learned her home was haunted: The UPS guy informed her that a ghost was standing behind her when he came to deliver a package. Like Aniston, Cox promptly moved out of the spooky space.