How The April 30 New Moon Will Affect You If You're A Sagittarius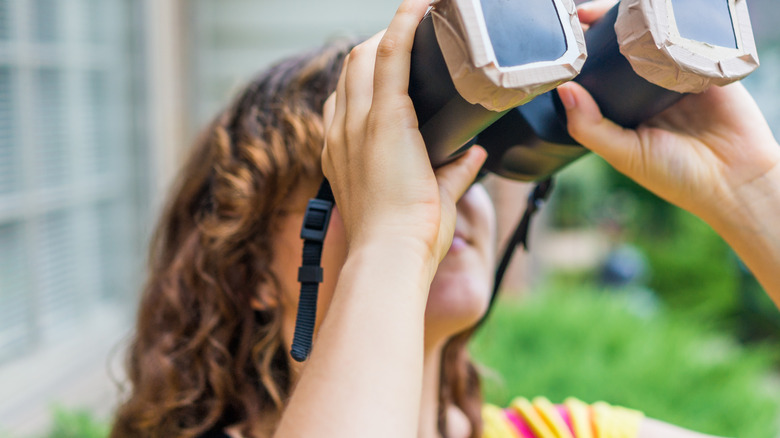 Kristi Blokhin/Shutterstock
In the throes of Taurus season, Sagittarius will feel a natural pull toward issues of home life in alignment with the sign's domestic values. StyleCaster notes that the planet Venus enters Pisces on April 27, becoming neighbors with Jupiter and Neptune. This change will increase Sag's familial appreciation and remind them of the many forms blessings take in their lives.
Per Refinery29, Taurus season reminds Sag to take things easy and attend to their friends, loved ones, and green spaces at the onset of spring. As they emerge from the sluggishness of winter gloom, a new mental clarity will help Sag figure out some logistics before the eclipse comes in to change things up. Still, Taurus season won't let dreamy Sagittarians drift too far from Earth. Instead, they'll likely feel a new sense of purpose toward their routines and priorities in time for the full bloom of spring. Grounding the fire sign in Taurus before eclipse season starts on April 30 allows them a solid platform from which they can make their next big leap. It will also enable them to approach new terrain with a renewed appreciation for moments of stability.
It's time to laser in on your goals, Sagittarius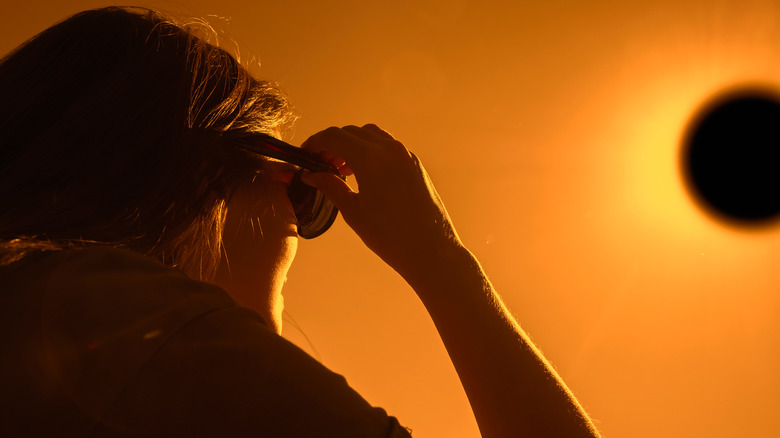 Stocker plus/Shutterstock
What does a solar eclipse mean in terms of our cosmic energy? According to Astrology King, it comes with a renewing boost. Besides increasing vision and drive, emotions are set to hit a sweet spot, meaning Sag will be able to reflect on the past with both compassion and pragmatism. With this powerful eclipse energy, Sagittarians may need to focus on specific goals rather than their usual generalist approach to their projects. The outlet also acknowledges that the sign may be feeling an added anxiety toward decision-making during the eclipse. But trusting their intuition is the surefire way to make the right choice and neutralize decision paralysis or fatigue.
According to StyleCaster, Sagittarians are at a distinct advantage over other signs regarding significant changes in their lives because they typically welcome new challenges and opportunities. Sag is ready to step up to the plate and play the game at the end of this month, and the ever-active sign may be grateful for a new deck of obstacles rather than their same old routines. With Taurus season's calming, emotionally balanced influence and the eclipse affecting major shifts in career and personal life sectors, Sag will be uniquely prepared to face the planets with composure and their signature go-getter attitude.
The Black Moon eclipse will open unexpected doors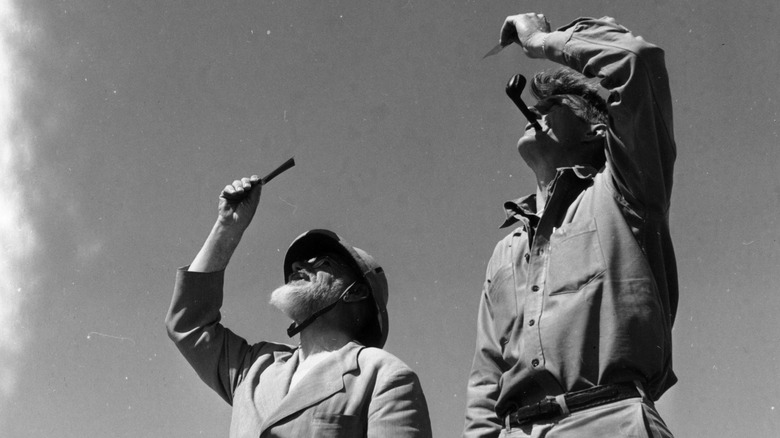 Chris Ware/Getty Images
When two new moons occur in the span of a single month, the second of these is called a Black Moon, according to Bustle. April 30 also marks the first eclipse of the year. This powerful combination can mean massive shifts in our earthly circumstances, including new, unexpected career pathways for Sagittarius to consider and exciting twists in our daily lives.
Refinery29's astrological projection points out that the eclipse will also happen while the planet Venus is in Pisces and that it will occur beside Jupiter and Neptune. The cosmic significance of these planets' proximity during the celestial event also points to new opportunities, open doors, and good vibes for future endeavors, even if they fall outside of your comfort zone. Overall, the eclipse is a day for Sag to take their next giant leap, which will likely come second nature to the adventurous sign. And this particular eclipse may bear the most fruitful outcomes of the year, making it the perfect time to risk it for the biscuit.