How Taurus Season Will Affect You If You're A Gemini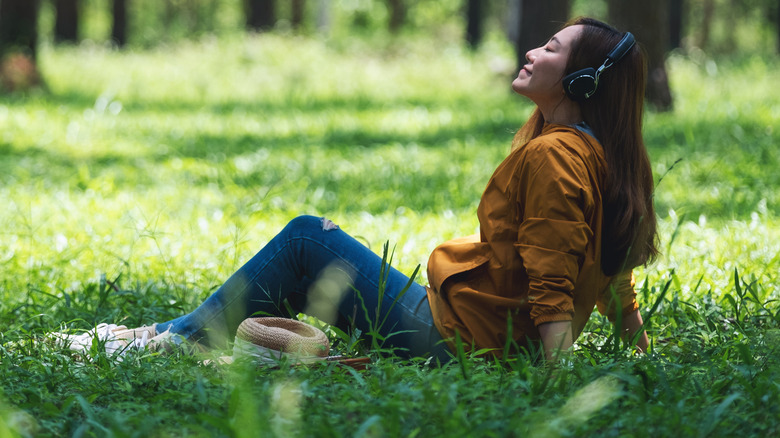 Blue Titan/Shutterstock
Happy Taurus season, Gemini. You worked hard through Aries season, right into the full moon in Libra last week, earning yourself much-deserved downtime. From April 19 to May 20, Taurus' grounding energy will pull you back down to earth just in time for spring to really take hold of the northern hemisphere.
"Taurus season will usher in a period of grounding and focus," astrologer Lauren Ash tells Bustle. "The next four weeks will be all about incremental change, patience, and focus." The bull might be known for being a hard worker, but that doesn't mean you need to take on more right now. The full moon in Libra kicked off Taurus season by encouraging you to examine what relationships benefited your life, and that mood is going to continue through the next month. "With Taurus influencing both romantic communication and our finances," says Ash, "expect an increased focus on saving money and recommitting to the people in life who matter most — including ourselves!"
Earth-based Taurus, Bustle explains, rules over the house of values and finances, so most importantly, Taurus season — it will be full of eclipses and retrogrades, so buckle up — is going to give you the gift of patience (via Women's Health). Lean into the want to take your time with things; after all, Gemini's self-care routine can always use more personal time. Don't think of sitting still for five seconds as luxuriating but rather as making room for mindfulness and acting intentionally.
Get ready for a solar eclipse and Mercury going into retrograde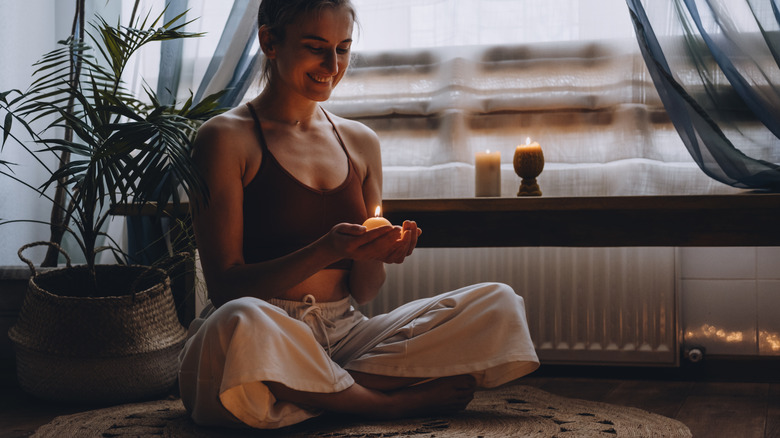 Iryna Imago/Shutterstock
With the major astrological events about to take place, Taurus' grounding energy is very welcomed. According to astrologer Lauren Ash, the solar eclipse on April 30 will bring "dramatic changes and energetic shifts to the collective," per Bustle. The eclipse is happening as Venus joins Jupiter in Pisces, Chani Nicholas explains, which only adds to the instability of the day's energy. "Rather than begin new ventures," Nicholas urges, "this is a moment to rest and receive. Get fed. Get hydrated. Do something that makes you glow."
If you take the time to sit with what the day is making you feel, you might find things feel temporarily lighter, that you're getting more enjoyment out of things, or feel inspired.
The second Mercury retrograde of the year begins May 10 and lasts until June 12. This retrograde happens with Mercury in Gemini, and since Mercury is Gemini's ruling planet, Allure says we can expect this retrograde to be worse than the rest. "While Mercury retrograde usually gets a bad reputation for skewing communication," Ash explains, "many signs will find this retrograde energy bringing unexpected career and love opportunities their way."
But don't take this as a sign to reach out to your ex, and think twice before entering into a relationship during this time. Gemini like to skew communication toward flirting, so just be wary of the impulse to jump into something new. "Take deep breaths," says Allure. "Meditate, and focus on your healthy relationships in the present."
Taurus season is the perfect time for Gemini to start yoga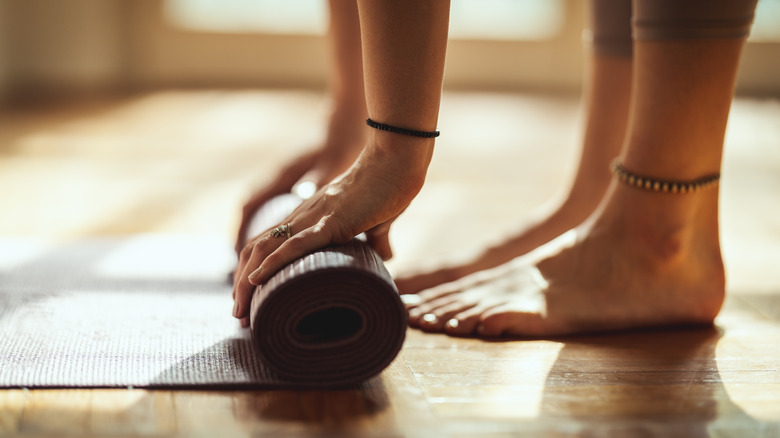 MilanMarkovic78/Shutterstock
The biggest lesson Gemini will learn during Taurus season is that you need to make time to slow down. 2022 is already a year of metamorphosis for you, Gemini, especially where relationships are concerned — and that includes the relationship you have with yourself.
Gemini can "[e]xpect some revelations around topics that have been on your mind the last few months and stay open as the universe sends downloads your way," Lauren Ash explains to Bustle. "You may receive clarity around relationships via your dreams and subconscious. This is a good month to ground, meditate, and focus on your spiritual practice."
According to Chani Nicholas, part of exploring your relationship with yourself is going to be analyzing your self-care routine and figuring out what's working for you and what isn't. She explains that Taurus coincides with Gemini's "12th House of solo and retreat," which is going to encourage one to become more introspective. Embracing that want for alone time is going to help slow you down and assess just what in your life is holding you back. "There's a layer of dragon skin to molt in this area," Nicholas says, "but it won't happen overnight...There's nothing for you to do now but give your body the rest and replenishment it craves."
For Gemini, Taurus season is going to be the perfect time to do yoga every day to benefit the body or to journal every day to help the brain. Set aside a time each day that's just for you that lets you reconnect with the present, with the way the earth feels under your feet, and with the way the sun feels on your face. You've been pushing yourself hard enough. Taurus season is your season of rest.