Here's What Noah Cyrus Looks Like Going Makeup-Free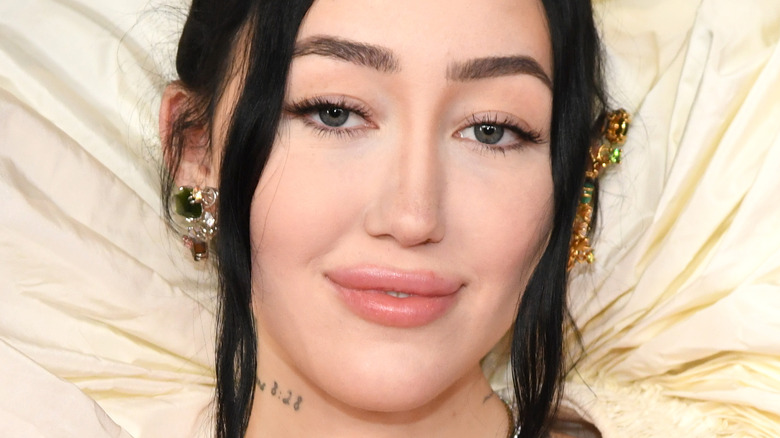 Kevin Mazur/Getty Images
When she was a kid, Noah Cyrus was mostly known as the younger sister of Miley Cyrus, who is worth a lot to many around the world whether for her Disney career or her current pop-rock music career. However, because of a few film and television roles outside of the "Hannah Montana"-verse, Noah started to make a name for herself, culminating in her 2016 debut as a singer-songwriter with the single "Make Me (Cry)," which features Labrinth (via YouTube).
Since then, Noah has gone on to pave her way as a solo artist, avoiding the spotlight of her sister and father, country music legend Billy Ray Cyrus. "I'm so tired of people having first thoughts about me that I think I just want them to hear me and listen," she told NME. "It would be kind of nice for people not to have a preconceived idea of me."
Noah also admitted that it's taken her a while to figure out exactly who she is as an individual. "Because I started really young, I had ideas about who I wanted to be, or who I thought I was at 16, that are not what I want to be now," she explained, adding, "there were a lot of things that people told me to be and wanted me to be."
Because she was raised in the spotlight, a lot of pressure was placed on Noah to present herself a certain way. As a result, the singer has been very open about how beauty standards have affected her — and how they don't define her.
Noah Cyrus is using her platform to share her experiences with trolling
For Noah Cyrus, it's taken a while to find the style that best defines who she is. "I felt a little bit uncomfortable in my own body because I felt like a lot of people were judging it, and I wanted to hide myself at such a young age," the "I Burned LA Down" singer told PopBuzz (via YouTube). "That's kind of sad for such a young girl."
But as she's grown older, Cyrus has come to understand how she was "born into this" and is starting to "come to terms with everything that affected" her when she was young, as she told the Evening Standard. One of these things was joining social media at a young age, where she was consistently trolled for her looks. "It made me look in a mirror in the morning and cry," she told the outlet. "I stopped reading the comments when I was about 17, but the damage had already been done."
These experiences have obviously weaved their way into her music, and for good reason. "A whole world has seen me grow up, and if I can help that world by speaking about mental health and what it is like, for example, growing up with body dysmorphia, then I want to do that," Cyrus told NME. Because of these experiences, the singer-songwriter has grown stronger and more confident in herself and her appearance. 
The singer is still discovering more about herself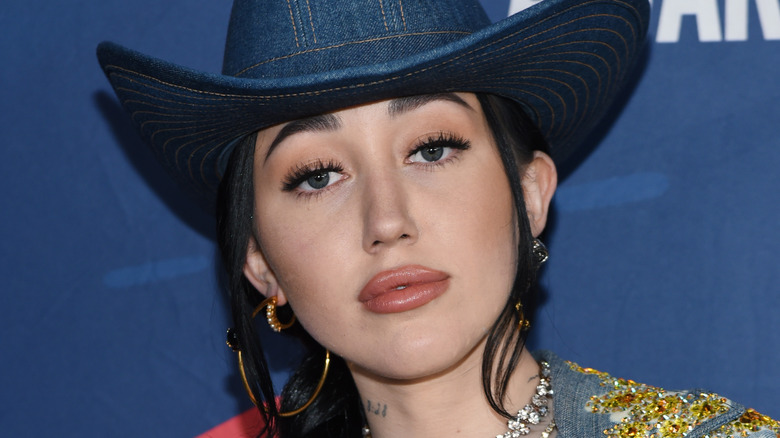 John Shearer/Getty Images
Cyrus has gone through many style evolutions over the years, but it seems at the moment she's settled on a natural look accentuated by her thick brows, accompanied by nude lip shades. "She loves a natural look," her makeup artist, Katelin Gan, told The Hollywood Reporter in 2017. "I feel like she's kind of reinventing it a little bit."
But that's not to say Cyrus is done experimenting with her style and overall vibe, which is evident by her recent decision to dedicate her Instagram to the latest chapter in her discography – her upcoming debut album, "The Hardest Part" (via Rolling Stone). "You know, I feel like I'm still discovering me," the singer told NME. "I'm still getting comfortable with me, because I haven't been that connected with myself before," she added, which is why she's speaking up about her experiences now. "I can be open and honest about my art — without hesitation. And I'm finding it's just easier for me to breathe that way."
Ultimately, the "July" singer's career and journey are refreshing to see, and how she's handled hate from online may be just one of the things you didn't know about Cyrus.