Why Kourtney Kardashian's Earth Day Post Has Fans Rolling Their Eyes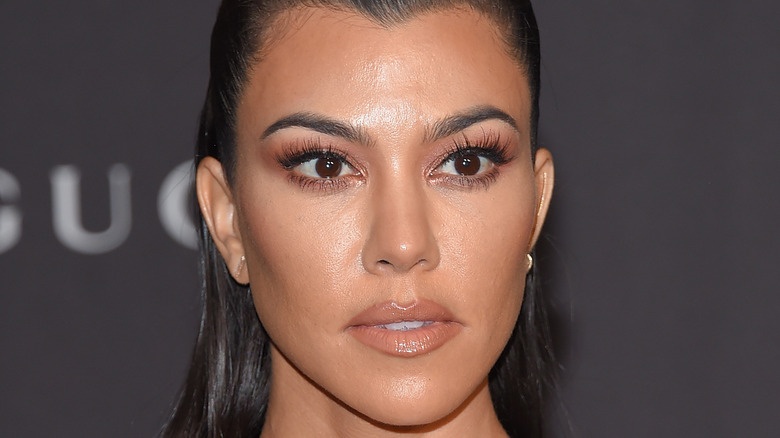 DFree/Shutterstock
We're sure she had the best of intentions. But when Kourtney Kardashian shared a tribute to Mother Earth for Earth Day, fans basically called her out as super hypocritical in the comments section of her Instagram post.
Taking to her social media to show off a reel of photos that appeared to be taken in Hawaii, the reality star added a caption featuring three Earth emojis as well as writing, "love her and take care of her every day." While the images were lovely, including one with Kardashian sitting on an outdoor swing in her bathing suit and another stunning sunset picture, commenters to the post collectively rolled their eyes at the Hulu star's words.
"Takes a private jet to Hawaii," one person commented to Kardashian's head-scratching Earth Day tribute. "So stop flying on private planes????" questioned another Instagram user. Many more commenters took the mom of three to task for the family's use of private planes, while another person pointed out that the reality stars are known for big-budget celebrations that may not have preserving the environment as a top priority. As the commenter said, "meanwhile y'all throw parties with massive amounts of plastic and waste."
And fans were not done trolling Kardashian over her post.
Fans point out more hypocrisy in Kourtney Kardashian's post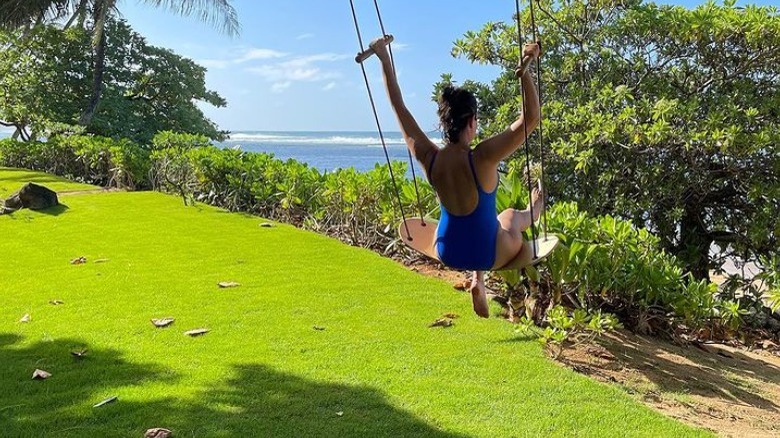 Instagram
As TMZ reported in February, Kim Kardashian recently spent nearly $100 million on a private jet. Meanwhile, her sister Kourtney is known to use private jets to travel to opulent vacation destinations like Mexico — multiple times in recent years it seems (via The U.S. Sun). And, the star reportedly drives a Range Rover — not a Tesla (via Life & Style).
Given the less-than-environmentally-conscious choices of the famous clan, the Poosh founder's Instagram followers were not feeling her Earth Day tribute encouraging others to take care of the planet. "Your family owns private jets and your own fleet of cars," noted one angry person, while someone else circled back to the over-the-top parties the Kardashians are known to drop thousands of dollars on. Fans will recall the Kardashians' recent lavish Easter celebration for instance. "Think about this next time you have one of your families wasteful parties with 100,000 balloons," the commenter implored the star.
Commenters went on to point out the "irony" of the sentiment, and others couldn't help but note that the Kardashians consume a jaw-dropping amount of clothes and shoes as well as build mega-mansions.