Does Meghan Markle Have A Future In Politics?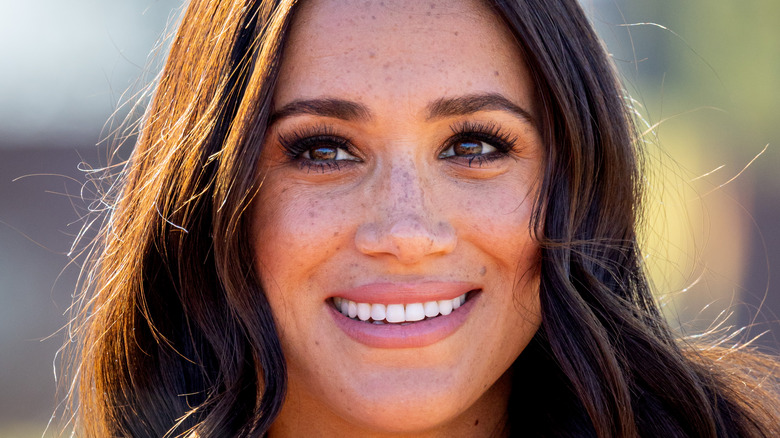 Patrick Van Katwijk/Getty Images
Meghan Markle has worn many hats over the years. From her career as an actress to her title as the Duchess of Sussex in the British royal family, Markle has handled a breadth of rotating responsibilities. Factoring in her role as a wife to Prince Harry and a mother to their two children, Archie and Lilibet, in addition to her philanthropic endeavors, the California native often has a full plate. Despite her crowded agenda, Markle may be tackling yet another role in the future.
According to a royal insider, the "Suits" star may be eyeing a political career (per the Mirror). While there isn't any clear indication of this aspiration, the insider believes that the addition of Miranda Barbot to the Sussex's public relations team is suggestive of the idea. Markle — who previously revealed details about her life as a struggling actress — is no stranger to political activism. The 40-year-old has always been open about her beliefs, and she voted in the 2020 U.S. presidential election after stepping down from her duties as a senior member of the royal family (via Newsweek).
Now, reports indicate that the Duchess of Sussex may be looking to expand her horizons, and Barbot could be the key to achieving this goal.
The Sussexes recently hired former Obama team member Miranda Barbot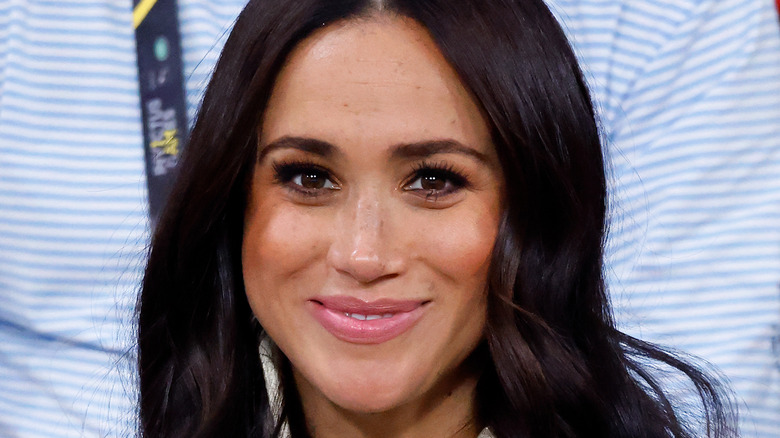 Max Mumby/indigo/Getty Images
As reported by the Mirror, Meghan Markle and Prince Harry recently added Miranda Barbot to their public relations team. The move was arranged ahead of their trip to the Netherlands for the Invictus Games, where Barbot reportedly joined the Sussexes. Barbot previously worked under former President Barack Obama and assisted in his successful reelection campaign in 2012. She has allegedly been hired onto the Archewell team to improve Meghan and Harry's public image following a string of feverish news coverage.
The Duke and Duchess of Sussex, who share a close relationship, are reportedly trying to drum up positive attention following a tumultuous few years of negativity. Barbot, alongside the couple's extended PR team, is hoping to make improvements in the coming months. Though it appears that Barbot has only taken on a public relations role for the couple, an insider told the Mirror they believe this move is indicative of a potential power move from Markle. "There are shades of the Clintons or even Kennedys. It wouldn't be a huge shock now if Meghan went into politics," the insider revealed.
Markle does have a history of political activism, so this move wouldn't be a stretch for the former television star. Previously, the Duchess penned a letter to American government officials advocating for paid family leave (per the New York Times). Markle also contacted members of Congress directly via telephone to discuss the matter further.
So, does Meghan Markle have a future in politics? Only time will tell!