The Special Trait Archie Has In Common With Prince Harry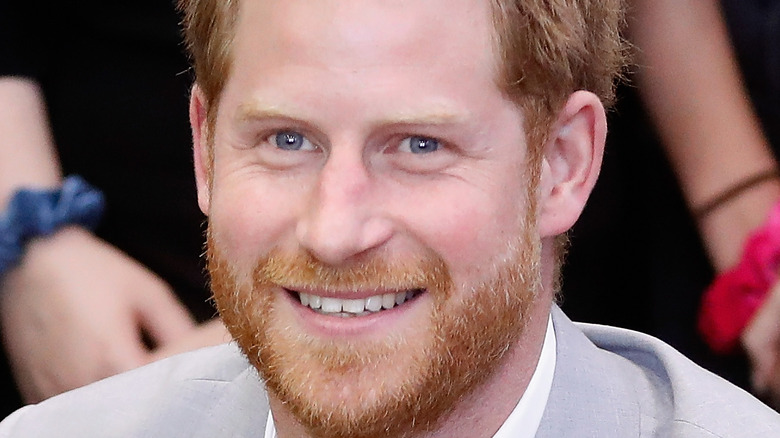 Chris Jackson/Getty Images
For those who have been watching the royal family for decades, it's sometimes hard to believe that Prince William and Prince Harry are now fathers with families of their own.
Many remember their births, in 1982 and 1984, with Princess Diana and Prince Charles posing for the traditional photos while leaving the hospital with their new bundles of joy.
As the boys grew up, Diana tried to give them as normal a life as possible for royalty, taking them to amusement parks and even secret trips to McDonald's for burgers and fries.
When Diana died in 1997, the image of the two princes — William, then 15, and Harry, then 12 — walking behind their mother's coffin through the streets of London as millions watched worldwide has been indelibly etched in the public memory.
As they grew older, reports of William's and Harry's latest romances made headlines, until each found his bride and settled down to have children.
Recently, Harry sat down with Hoda Kotb of the "Today" show to talk about his life today, including his firstborn child, Archie — and what special trait they have in common.
Prince Harry admits that Archie can be a bit cheeky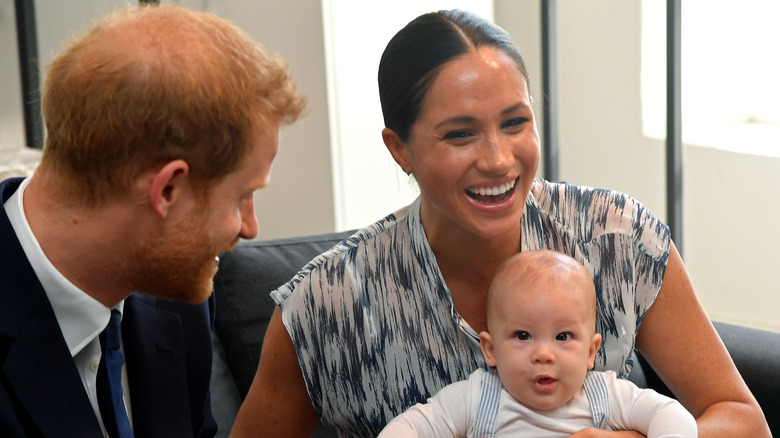 Pool/Getty Images
Recently, at the Invictus Games in the Netherlands — a charity event that Prince Harry founded — he opened up to Hoda Kotb of the "Today" show about being a father. 
He and wife Meghan Markle currently share son Archie, 2, and daughter Lilibet Diana, 10 months. Their daughter's name holds special meaning as it nods to Harry's mother and grandmother ("Lilibet" was Queen Elizabeth's nickname among certain loved ones).
Per Town & Country, Kotb asked Harry about Archie: "Does he have your personality? Is he kind of like you? He's got a little bit of your thing, your cheeky thing?" 
The Duke of Sussex replied with a grin. "My cheeky thing? Yeah, I think so," he said. "I always try and keep that. The cheekiness is something that keeps you alive. There is just so much to be happy about in the outside world, but there is also so much to worry about."
He noted that his priority these days is avoiding burnout while trying to improve the world for his children and future generations. "Otherwise what is the point of bringing kids into this world? It is a responsibility I feel as a parent you probably feel as a parent as well," he said. "And we can't fix everything. We know that. But what we can do is be there for each other."
Harry also added that Archie makes surprise (uninvited) appearances on his video calls and is at the age where he's questioning everything. "He's into the why stage," he said. "'Why this? Why that? Why that?' And instead of just trying to move it on, I give him the most honest answer I can."