Sharon Osbourne Gets Real About Her Recent 'Horrendous' Plastic Surgery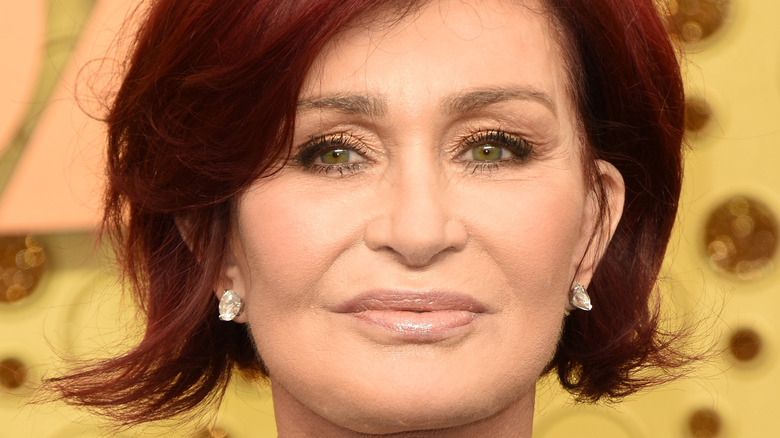 Kathy Hutchins/Shutterstock
Sharon Osbourne has never been afraid to be frank. Her cutting wit and brutal honesty have made her a mainstay on TV, where she's often at the center of interpersonal drama. However, she's also willing to turn her occasionally caustic sense of humor on herself, especially when reflecting on her experiences with plastic surgery. 
In an appearance on "The Kelly Clarkson Show" in 2019, Osbourne shared a less-than-elegant anecdote about how she felt after a recent procedure. "I had this thing where they lifted up my mouth and then for the first week I couldn't feel my mouth, I can hardly feel my mouth now, to be honest with you," she said. "I couldn't find my mouth ... It was numb and it was up at one side and I looked like Elvis. All the kids and Ozzy are going, 'Why are you snarling at me?' And I'm like, 'I'm not snarling; I'm not doing anything!'"
Osbourne doesn't hide how much work goes into her TV-ready looks; she's even shared how she looks make-up free. Now, in a new interview with The Sunday Times, Osbourne got real about how she looked after a plastic surgery procedure gone seriously wrong.
Sharon Osbourne was definitely not happy about her most recent facelift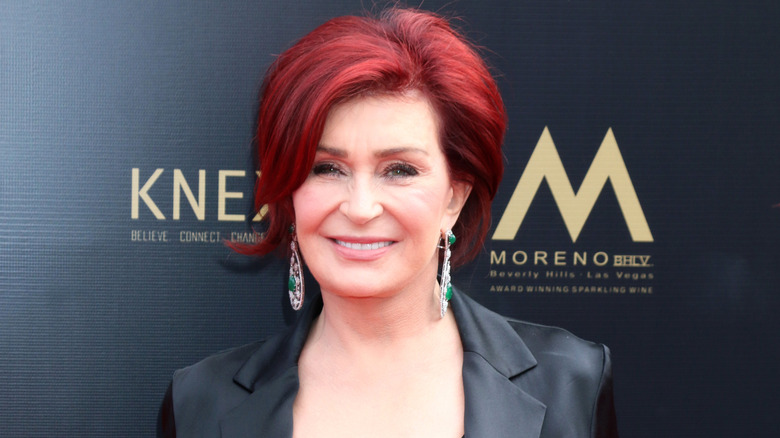 Kathy Hutchins/Shutterstock
Sharon Osbourne described the awful results of her 2021 facelift, which took over five hours to complete, with her typical irreverence.
"I had a full facelift done in October and I looked like one of those f****** mummies that they wrap," she told The Sunday Times, per E! News. "It hurt like hell. You have no idea." She went on, "I'm telling you, it was horrendous. ... I'm like, 'You've got to be f****** joking.' One eye was different to the other. I looked like a f****** Cyclops." 
Osbourne's husband, rocker Ozzy Osbourne, offered to pay whatever it took to get the procedure fixed so that his wife should feel like herself again. Fortunately, a corrective procedure might not be needed; the former "X-Factor" judge reports that her face has been "settling." Fingers crossed that Osbourne's healing continues to go smoothly.