Kim Kardashian And Pete Davidson Just Got Invited To This Major Political Event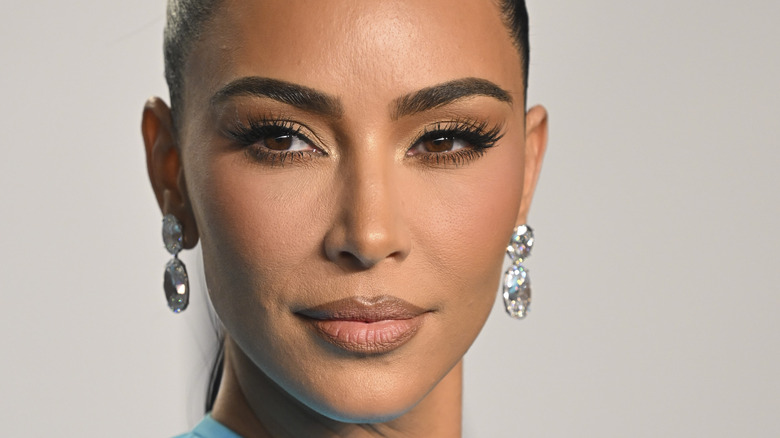 Karwai Tang/Getty Images
Pete Davidson and Kim Kardashian — two names that you didn't think would ever be in the same sentence are now everywhere. They're cuddled up at restaurants and playing dress up on Instagram. Needless to say, this couple is not slowing down any time soon, and their latest event as a couple shows that they're not afraid of what people think of them.
The world was extremely disappointed to hear that Davidson wouldn't be on the first season of "The Kardashians" on Hulu, but the couple is making up for it in other appearances. Kardashian and Davidson first teamed up for their "SNL" skit where they kissed on camera, but since then they've been laying low. Other than random paparazzi photos and a few Instagram photos, the only place they've publicly gone to together was the Kennedy Center to see Jon Stewart with the Mark Twain Prize for American Humor. 
You're in luck though, because the next event they'll reportedly attend is a very public one. Oh, and they might actually be the center of attention even though it's not technically their night.
Pete and Kim will be at the White House Correspondents' Dinner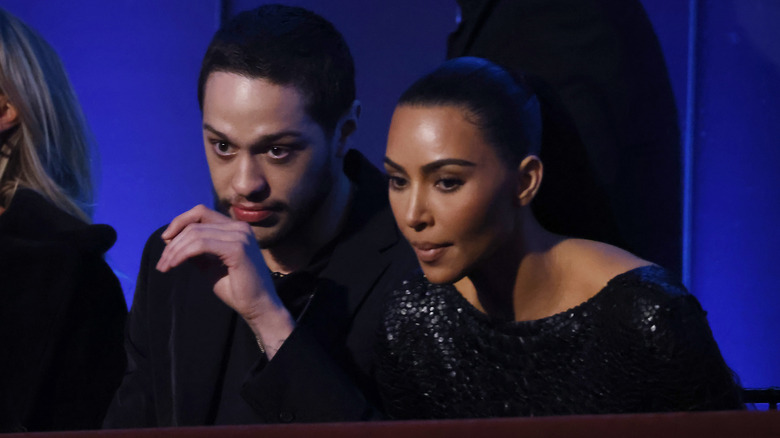 Paul Morigi/Getty Images
The pair is set to head to a major political event. According to Page Six, Kim Kardashian and Pete Davidson will be at the White House Correspondents' Dinner at the Hilton Hotel in Washington, D.C. In case you're not familiar, it's a giant roast designed for the media and the president to poke a little fun at each other.
"The mission of the association continues to be to advocate for reporters to be able to have those interactions with the president on behalf of the public, readers, viewers, listeners," Steven Portnoy, president of the White House Correspondents' Association said, according to CNN. The 2022 event will be the first time that a sitting president has attended since 2016, when former President Trump decided he wasn't going to attend. Then, COVID hit.
If you're doing the math correctly, that means that President Biden, Kardashian, and Davidson will all be in the same room together. Which, you know, weirder things have happened, we guess. According to Page Six, Davidson will be Kardashian's plus one, as she will be attending at the Disney/Hulu table. Tickets to the event cost $40,000, according to Cornucopia Events UK.
There will reportedly be a lot of jokes about the couple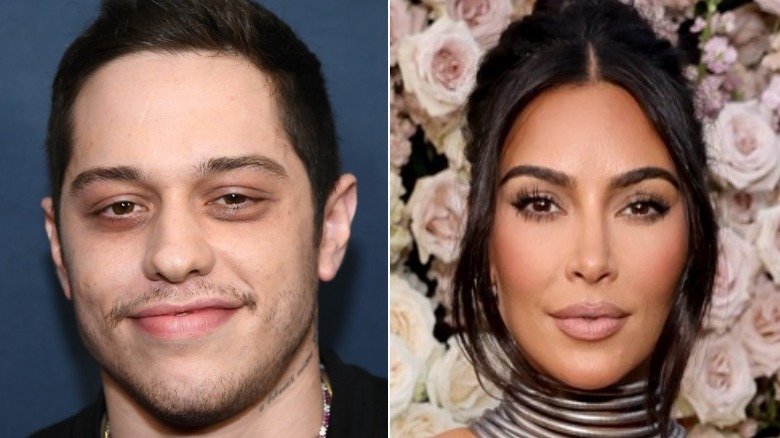 Dimitrios Kambouris & Emma Mcintyre/Getty
It's not just President Biden that will get jokes thrown his way at the White House Correspondents' Dinner. According to Page Six, there are already plenty of jokes lined up for Kim Kardashian and Pete Davidson. Trevor Noah will be hosting this year's event, and one insider says that Kim Kardashian and Pete Davidson are not off limits. "I don't think they should feel that they're safe," the source told Page Six. "Trevor could definitely turn his attention to Kim and Pete."
There's one other person taking dibs at the couple, and you might not expect it. Page Six says that President Obama himself has a pre-recorded joke ready to roll.
"Seriously, guys, what am I doing here?" Obama said in the joke, according to Page Six. "I'm the President of the United States, and I'm opening for Jimmy Kimmel? Why am I telling knock-knock jokes to Kim Kardashian? What is she famous for, anyway?" As if 2022 couldn't get weirder.
You can watch the event on C-SPAN on April 30 at 8 p.m. You can even set an alert on the C-SPAN website, so you don't forget. Don't say we didn't help you!