The Extremely Personal Items Prince Charles Refuses To Travel Without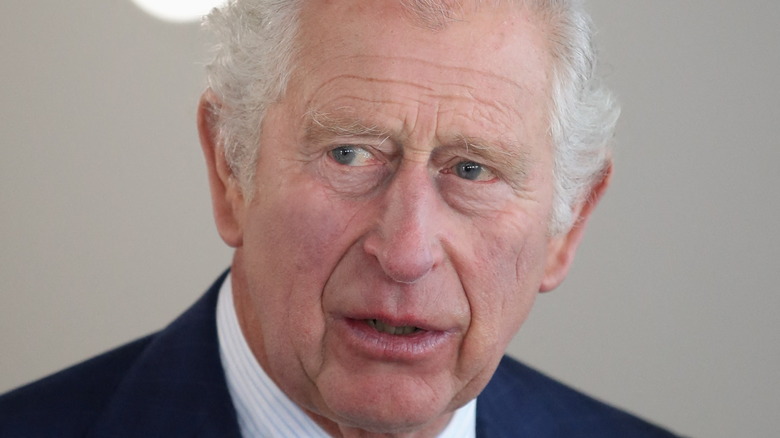 Wpa Pool/Getty Images
As Queen Elizabeth scales back her royal duties due to health issues, Prince Charles has been preparing to become the King of England. He reportedly wants to reduce the number of royal family members working for the monarchy. 
Sources have suggested that the key figures in the royal family would include Charles and his wife, Camilla Parker Bowles; his older son, Prince William, and his wife, Kate Middleton; Charles' brother, Prince Edward, and his wife, Sophie; and Charles' sister, Princess Anne.
In the meantime, Charles and Camilla have also been traveling overseas to represent Queen Elizabeth and fulfill their royal duties. In November 2021, the couple visited the Middle East, making stops in Egypt and Jordan, where the Prince of Wales spoke about climate change. Together, the duo carried out more than 30 engagements over four days.
"We are not on holiday, we might be dressed up and photographed against the pyramids like tourists but we are not on holiday. We are working for the government and country and we are trying to make a difference," Camilla explained (via Metro). "I'm a lot older now. Well into my 70s. But to quote Richard Ingram, 'We've still got a snap in our celery.'"
And to help him handle his intense travel schedule, Charles insists on bringing along some comforts of home to make the journey easier. 
Prince Charles needs his own bed and toilet paper when traveling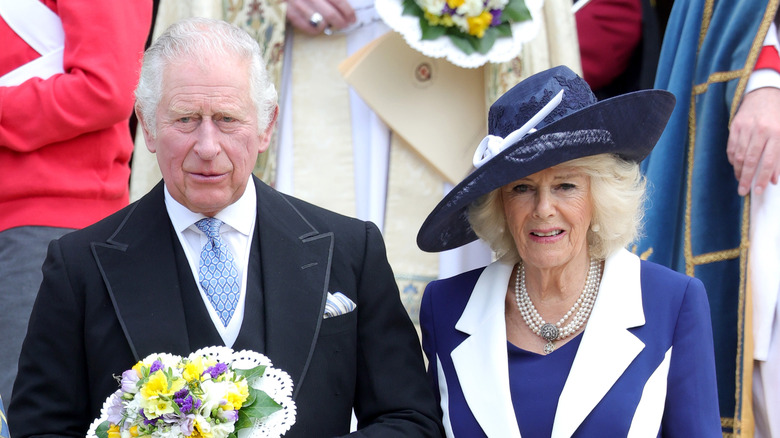 Chris Jackson/Getty Images
Prince Charles has a specific list of personal items he needs when traveling. According to Tina Brown's new book, "The Palace Papers," the Prince of Wales brings an orthopedic bed, a lavatory seat, toilet paper, and two paintings of Scottish landscapes. 
"When he traveled to stay at friends' country houses, a truck arrived the day before, bringing his bed, furniture, and even pictures, which his pampering aide Michael Fawcett ensured would be hung in his allotted bedroom in place of the possessions of his host," Brown writes, per Page Six. 
It is unclear if Charles will be taking all of this with him when he travels to Canada in May 2022. He and Camilla are paying a visit to the British commonwealth in honor of Queen Elizabeth's Platinum Jubilee.
Charles has been to Canada approximately 18 times, last traveling there with Camilla in 2017. During this visit, the couple will spend three days traveling more than 2,000 miles from Newfoundland and Labrador to the Northwest Territories, per Reuters.
Canadian Prime Minister Justin Trudeau said in a statement that he and his wife "look forward to welcoming Their Royal Highnesses and showing them some of the many reasons why we take pride in being Canadian."