Is Maurice Benard Leaving General Hospital?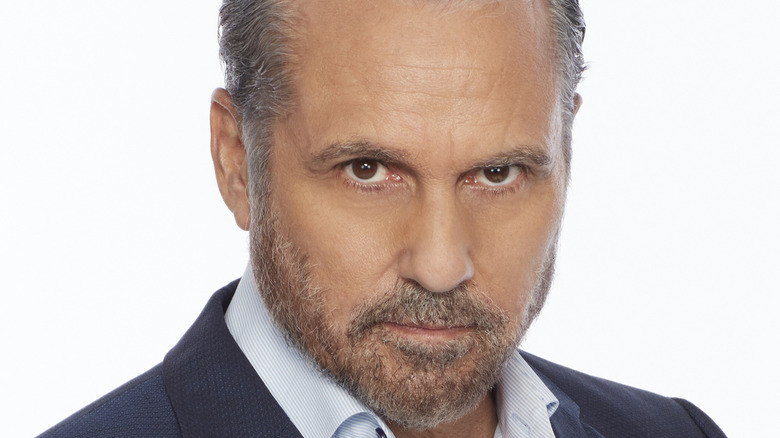 Craig Sjodin/ABC
Maurice Benard has been bringing mobster Sonny Corinthos to life since 1993, with a short break in the late 1990s (via IMDb). Otherwise, he has entertained "General Hospital" audiences for nearly 30 years, taking Sonny from a seedy strip club owner (via Soaps In Depth) to the town crime lord who refuses to deal in drugs, prostitution, or illegal weapons, making one wonder what illegal and nefarious business Sonny is in. He will tell you he is in the coffee business, but the Port Charles authorities know that's not true and look the other way.
Sonny and his many romances, marriages, and breakdowns (the character, like the actor who plays him, has bipolar disorder, notes Soaps In Depth) have brought Benard nine Daytime Emmy nominations for best lead actor, as well as three trophies in that category, the latest coming in 2021, according to Gold Derby. In his down time from the soap, Benard also produces a weekly YouTube program centering on mental health called "Maurice Benard: State of Mind."
However, on April 24, he took a little break from his usual fare in which he interviews fellow actors to answer fan questions. One answer left the audience and the soap world a little surprised.
Maurice Benard doesn't feel the same about acting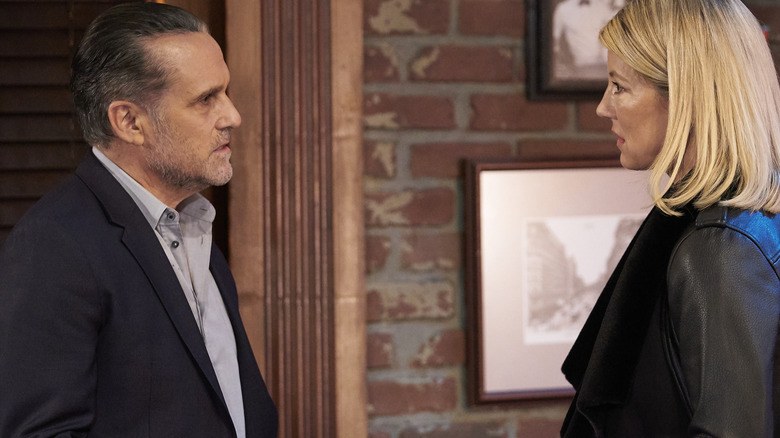 Craig Sjodin/ABC
Although Maurice Benard makes no secret that he is loving his current story in which a back-from-the-dead-cured-from-amnesia Sonny is a hybrid of his mobster self and the bartender he thought he was for much of 2021 (via Soaps In Depth), resulting in him falling for Nina Reeves, the actor does think his days on "General Hospital" will come to an end sooner rather than later. 
"I'm really happy right now," Benard on "State of Mind" in response to a fan saying they'd love to see him in the soap forever. "If you know me, you know it's in waves how happy I am on 'General Hospital.' Up and down, up and down."
Benard admitted that as he's grown older, acting doesn't give him the same feeling. After all, he began his career in soaps on ABC's "All My Children" in 1987 (via IMDb). "Sometimes it's difficult and it hits me in places to act that I don't like," Benard clarified. "But right now, I'm really happy on 'GH.'"
Maurice Benard is considering retirement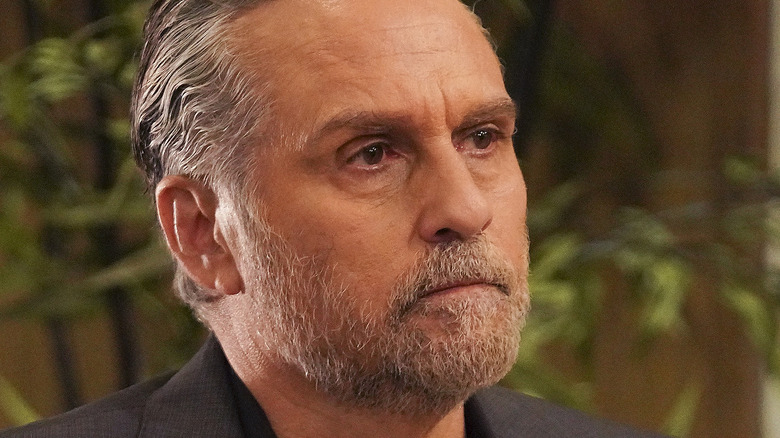 Valerie Durant/ABC
Despite being happy with his 2022 "General Hospital" storyline, Maurice Benard admitted to fans that he feels less pressure when producing his podcast and would love the opportunity to turn it into his full-time living.
"If I ever left, I would want to bring this 'State of Mind' in a place where I could make a good enough living to just do this," he confessed on his podcast. "I think there's less pressure here for me, and I can still work with mental health." Benard, of course, was referring to the fact that Sonny's bipolar disorder often comes up in the storyline.
With Sonny being a "General Hospital" mainstay for nearly three decades, that might come as a shock and disappointment to fans who can't get enough of the mobster who can be cold as ice but also have a heart of gold. Still, Benard had to break it to fans that he won't be around forever.
"But acting ... I don't know when, but soon enough I'll be done with it," Benard said on his YouTube show. "Sorry. I hate to say that, but it's the truth."