How The April 30 New Moon Will Affect You If You're A Gemini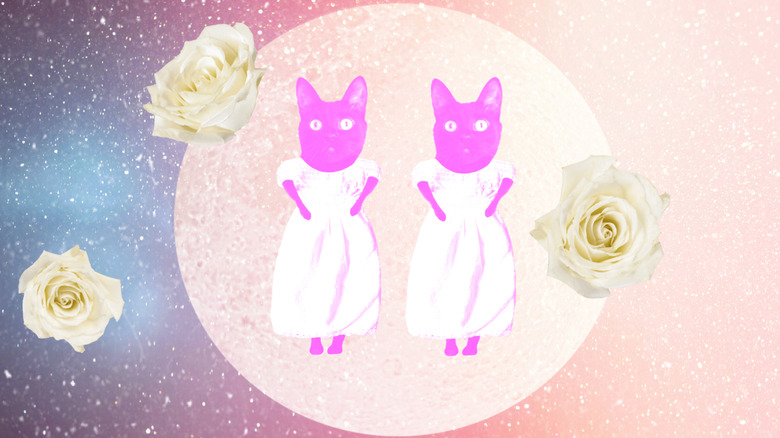 7MARIArt/Shutterstock
April 30 brings the second new moon of the month, and with it plenty of cosmic vibes. April's first new moon fell under Gemini, but the month's second new moon is in the sign of Taurus (via Woman & Home). According to Bustle, when two new moons fall in the same calendar month, it's called a Black Moon, which is a bit of a rare occurrence.
The new moon is a reset that gives us a chance to clear our slates and set intentions for the upcoming days and months, per PopSugar. In addition to the lunation being the second new moon of the month, it also falls on the same day as a solar eclipse. When a new moon occurs during an eclipse, it can tend to bring with it some powerful energy shifts that have a tendency to coincide with big changes in life, including growth and progress in many aspects of life.
If you're a Gemini, the new moon may provide you with some inspiration to get your daily routines in check, but just which routines is it helping you with.
Gemini should tap into their spiritual side and rethink their routines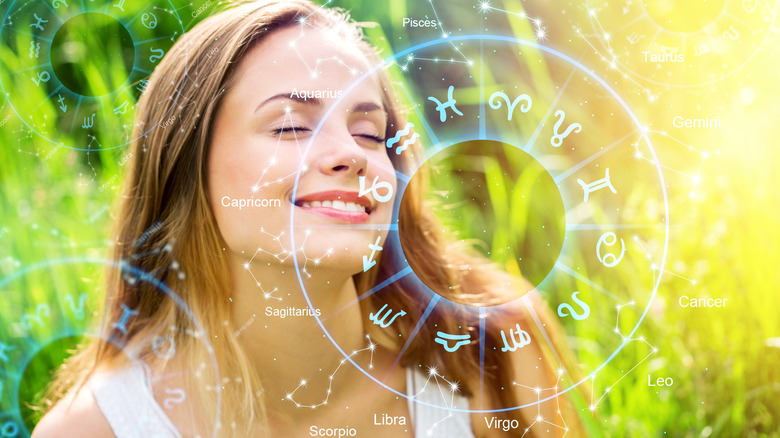 Billion Photos/Shutterstock
According to BestLife, if you were born under the sign of Gemini (May 21 to June 21), you may want to sit down and reflect on your daily life. What are your routines? Are you eating healthily? Are you drinking enough water? During this time, putting a priority on rearranging your schedule to fit in all of the things that you've been wanting and lacking on a daily basis will be very beneficial to you. In addition, self-care will be key, as you'll need to prioritize yourself during the time of the new moon on April 30.
The outlet also suggests that this is a great time to really tap into your spiritual side, so you can practice journaling, meditation, or even manifesting so that you're centering yourself and destressing in order to gear up for all of your busy days ahead. In addition, you'll want to pay extra attention to your dreams, as they may be trying to tell you something about your relationships as the new moon and eclipse draw near.
Famed astrologers The Astro Twins also tell MindBodyGreen that everyone, regardless of their zodiac sign, may want to watch their financial situations during the new moon, too.
Gemini should use their intuition during the new moon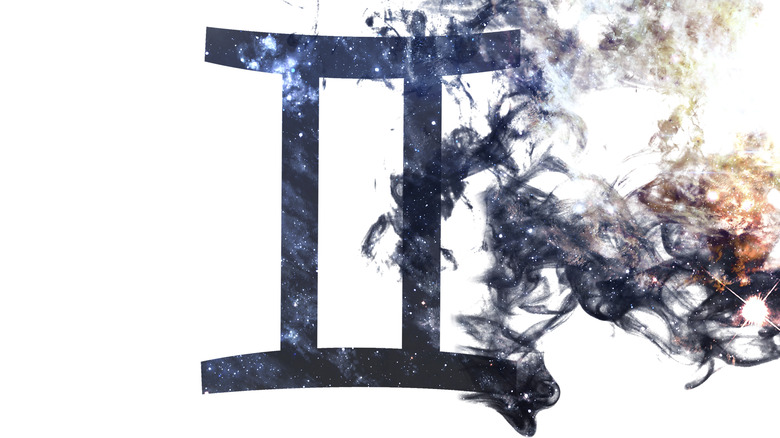 Vadim Sadovski/Shutterstock
Woman & Home suggests that Gemini will also be given a big opportunity during the new moon on April 30. The outlet reveals that giving yourself some time to relax and focus on your goals may prove to be beneficial when the opportunity presents itself. In addition, taking time to unplug and reset will also allow you to figure out what's serving you all in hopes that you can then cut ties with the things that are draining your mind, body, and spirit.
Since Gemini season is on the way, you'll be busy with life soon enough. Make this the quiet time before all of the hustle and bustle of life catches up to you. Furthermore, Glamour notes that Gemini should look to listen to their intuition and be wary of making any big plans or changes to their hair or style as another retrograde approaches.
It seems that Gemini will have some work to do on themselves during the new moon, but it will seemingly be worth it in the future.