Why Prince Harry Thinks We Should Stop Saying 'PTSD'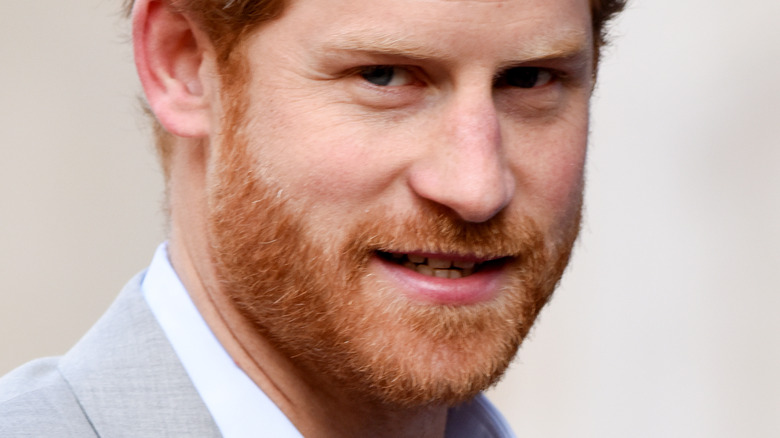 LINGTREN.COM/Shutterstock
While Meghan Markle and Prince Harry are no longer actively working royals, they're still hard at work. Harry and Meghan have a deal with Netflix worth $100 million to produce content via their company Archewell Productions, and their first production, "Heart of Invictus," was recently on the ground filming at the fifth Invictus Games — this time in The Hague in The Netherlands — per Metro. They also reportedly have a four-book deal that includes two memoirs from the duke and a wellness book by the "Suits" star, according to the Daily Mail. Harry is also now working as the chief impact officer for the leadership, mental fitness, and coaching company BetterUp.
In that capacity, Harry went on the podcast "Masters of Scale with Reid Hoffman" along with co-founder and CEO of BetterUp Alexi Robichaux to talk about the importance of taking care of oneself and one's mental health to be able to succeed and grow. The two both talked about the impact of taking care of mental health and changing your mindset for greater success in their own lives. One such story from Prince Harry highlighted the importance of language in relation to what we call post-traumatic stress disorder (PTSD).
Prince Harry thinks we should call it an injury, not a disorder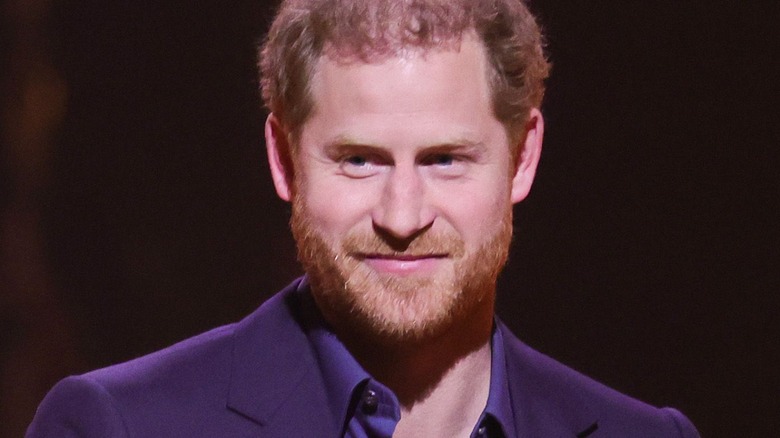 Chris Jackson/Getty Images
During his appearance on "Masters of Scale with Reid Hoffman," Prince Harry opened the podcast with a story from his time with the British Armed Forces. He was working with a personnel recovery unit and saw a serviceman who'd been injured and was "very visibly suffering." 
"And he had what was called PTSD," the Duke of Sussex said. He saw the same soldier some months later after the soldier had returned from a ski trip, with the trip seemingly having sparked a positive change. In seeing that change, Harry questioned why "we keep calling it PTSD." He would go on to explain that therapy and mental illness are regarded entirely differently in the U.K. and in California, where he now resides (via People).
"Why are we not calling it PTSI [post-traumatic stress injury]?" the duke posited. Harry presented the logic behind a proposed switch in language from disorder to injury; someone with a disorder may think they have that for the rest of their life, but if you have an injury, it's easier to see that as something you can work to come back from and get better.
That shift in mindset and being able to see how that ski trip helped that soldier was also part of why he created the Invictus Games. He has seen that sport can "completely transform an individual," as he explained on the podcast. The Invictus Games are an international competition where injured service members act as their competitors. It's a celebration of humanity and those who gave sacrificed a lot for their countries, so it's easy to see why someone like Harry may have gotten emotional at the Invictus Games.