Prince Harry Gets Emotional Over Ukraine At The Invictus Games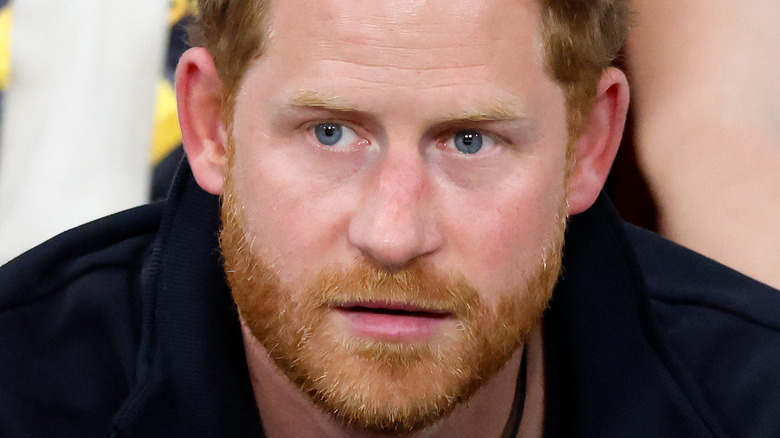 Max Mumby/indigo/Getty Images
It's no secret that the Invictus Games hold a special place in Prince Harry's heart. The Duke of Sussex founded Invictus for "wounded, injured and sick Servicemen and women" in 2014, with the inaugural games taking place in London. Since then, it has traveled to Orlando, Toronto and Sydney — and Harry has been in attendance in every city. In fact, he and wife Meghan Markle made their first public appearance together at the 2017 Invictus Games in Toronto, per Page Six.
"I have witnessed first-hand how the power of sport can positively impact the lives of wounded, injured and sick Servicemen and women in their journey of recovery," Harry has said about the event. "The Invictus Games will focus on what they can achieve post injury and celebrate their fighting spirit, though an inclusive sporting competition that recognizes the sacrifice they have made."
After bring forced to put the games on hold due to the pandemic, the 2022 Invictus Games have been in full swing in the Netherlands. Harry and Meghan kicked off the event with an emotional opening ceremony. While Meghan made some sweet comments about her husband, the prince spoke about the couple's wish for their son, Archie, to one day possess "the character of what we see before us today," while also revealing the toddler's adorable career goals.
In addition, Harry had some heartfelt words for the athletes who have traveled from war-torn Ukraine to compete at Invictus.
Prince Harry praised Ukrainian athletes for competing at the Invictus Games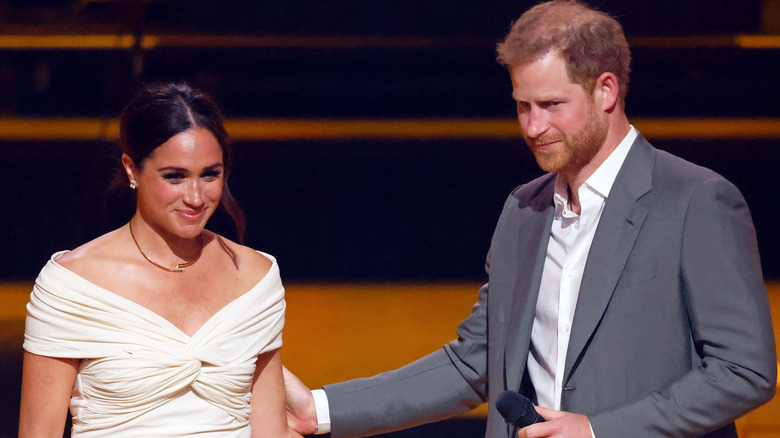 Max Mumby/indigo/Getty Images
Prince Harry got emotional when addressing the athletes who have traveled from war-torn Ukraine to participate in the 2022 Invictus Games, praising them for attending "not simply to show your strength but to tell your truth, the truth, of what is happening in your country. You know we stand with you. The world is united with you and still you deserve more," Harry said, per BBC. "And my hope is that these events, this event, creates the opportunity in how we as a global community can better show up for you."
Harry and his wife, Meghan Markle, have spoken out in support of Ukraine before. And during an interview with the BBC, the prince reminded everyone that many of the Ukrainian athletes were on the battlefield serving their country during its ongoing war with Russia before they made the trip to the Netherlands. "That commitment that they've made to leaving their country is a really hard thing for them to decide to do," the Duke of Sussex said. "But they came with their president's blessing, and I don't think these games could have been the games that it is without Team Ukraine."
Harry also revealed that four of the athletes who were scheduled to compete at Invictus — including Ukraine's archery instructor — were killed in action during the war.