New Footage Reveals Alec Baldwin's Initial Reaction To Shooting On Rust Set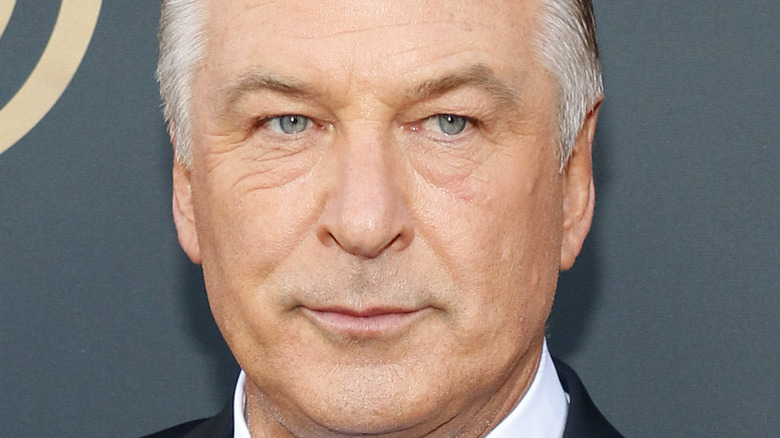 Tinseltown/Shutterstock
Recently released footage from the set of "Rust," where a gun held by actor Alec Baldwin shot and killed cinematographer Halyna Hutchins, sheds new light on the situation that occurred on October 21, 2021. It's been six months since the tragic accident happened on the film set, and investigators are still trying to figure out what went wrong and who is to blame. This new release of evidence by the Santa Fe County Sheriff's Office is reportedly a "trove of files," according to The New York Times, that relates to incident.
Along with crime scene photos and witness interviews, the collection of evidence also includes text conversations between crew members and even videos of Baldwin "practicing with the gun" that was later involved in the shooting. While all this evidence has been used in the investigation, it's actually body cam footage from one of the officers on the set that is now creating headlines and sparking a conversation online.
Twitter is divided over Alec Baldwin's reaction
New body cam footage from one of the officers, which shows Alec Baldwin's reaction shortly after the shooting, has Twitter currently divided. Some are saying the video shows Baldwin's remorse while others positing say it shows the exact opposite. One Twitter user shares, "He was broken. I saw footage of him crying and bending over with his hands on his knees. He was shocked and upset. He didn't do a thing to cause this." Another user opposed this view, stating, "He doesn't seem deeply concerned, he seems very casual. 'What's her story' seems like an odd way to ask how she is."
TMZ has released excerpts of this new evidence with their own take, sharing on Twitter, "Alec Baldwin was deeply concerned over the condition of Halyna Hutchins just minutes after she was shot on the set of 'Rust.'" The footage in question shows the perspective of the responding police officer with a view of both Baldwin and Assistant Director Dave Halls along with other production crew. The publication notes that police released additional footage of first responders attending to Hutchins, which that organization as well as The List have chosen not to share.
The investigation in Halyna Hutchins death is still ongoing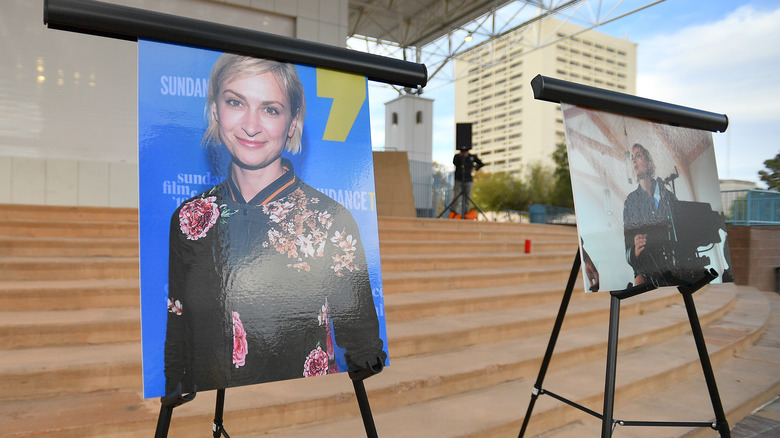 Sam Wasson/Getty Images
In the video shared by TMZ from the set of "Rust," Alec Baldwin appears somber although highly cooperative with responding to officers. Assistant Director Dave Halls appears far more emotional, and other crew members in the scene have varying levels of reactions. The officer provides updates on both Halyna Hutchins and director Joel Souza, who was also shot during the incident, and answers questions from Baldwin regarding the health of the victims.
The investigation into the tragic shooting on the set of "Rust" is still ongoing. District Attorney Mary Carmack-Altwies released a statement Monday, stating, "The Sheriff's office is still awaiting essential reports and will not be completing their investigation until those reports have been submitted. The District Attorney's office must wait until the complete investigation has been turned over by the Sheriff's Office." Once the investigation has concluded, that's when a decision can be made as to who to charge in the heartbreaking death of Hutchins.