Kim Basinger Gets Candid About Agoraphobia During First Interview In 14 Years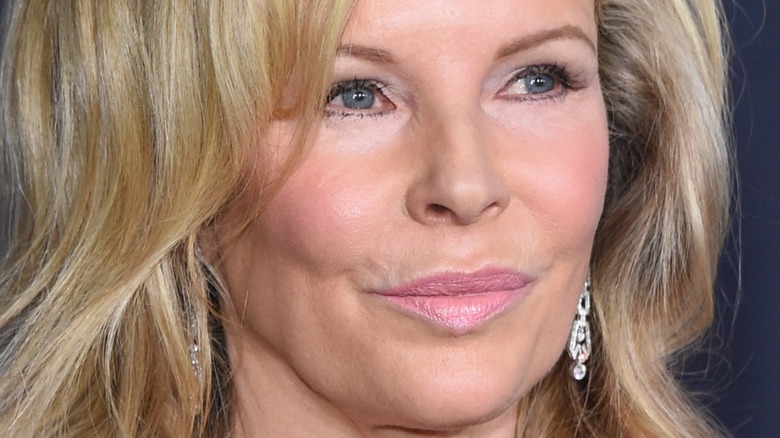 DFree/Shutterstock
Academy award winning actress Kim Basinger defined the 1980s and 1990s. Her stint as a Bond girl in 1983's "Never Say Never Again" and 1984's sports drama "The Natural" helped catapult her into the spotlight and made her a mainstay. Basinger wowed audiences in her critically-acclaimed role as Lynn Bracken in "L.A. Confidential." 
Per Best Life, Basinger has been active for decades and has regularly released films since, but has predominantly stayed away from the public eye. However, her relationship battles kept her family in the spotlight. Basinger's high-profile marriage and divorce from Alec Baldwin made headlines, and had an impact on their daughter, Ireland Baldwin. The "9 1/2 weeks" star once admitted that her parenting style was directly influenced by her difficult divorce, reports E! News. 
Basinger's relationship with Baldwin seems more amicable today, and the actress reportedly left a playful comment on a sweet snapshot that Baldwin posted on Instagram in 2021, per Today. In the photo, Baldwin is seen relaxing with three of his kids that he shares with wife Hilaria. Basinger jokingly responded with, "So cute...... them I mean."
For the past few years, it appears as if Basinger has traded in the spotlight for a more low-key setting. Now, the actress is opening up about what contributed to this change.
Kim Basinger's agoraphobia has had a significant impact on her life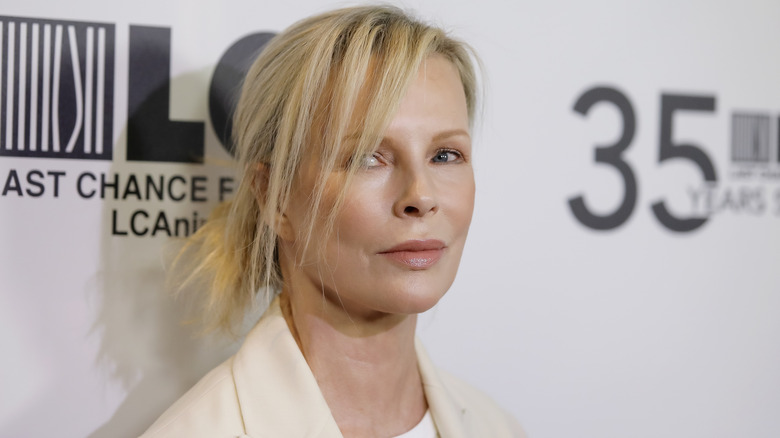 Tibrina Hobson/Getty Images
People teased Kim Basinger and Ireland Baldwin's upcoming appearance on the Facebook Watch talk show "Red Table Talk." In the teaser, Basinger revealed how agoraphobia has affected her daily life. Before coming to terms with it, she described the experience as "horrible" and admitted that it was a fierce battle for her. The "Batman" star also got candid about not understanding what, exactly, was stopping her from leaving home and why she avoided social interactions including grabbing dinner.
Per Verywell Mind, agoraphobia centers around the fear of being placed in situations where you cannot easily escape, though it is not limited to crowded spaces. According to the National Library of Medicine, a little less than 2% of Americans are affected by this anxiety disorder. 
During the episode of "Red Table Talk," Basinger further revealed that her agoraphobia was so severe that she had to learn how to drive all over again. She even avoided driving through tunnels in Malibu, reports People. "Everything used to make me nervous," she bravely admitted, "like the glass [sliding] to open the door, or, 'Where do I step to open the door?' Everything became a big job to figure out how to do it."
The emotional and raw episode is set to air this Wednesday on Facebook Watch.