Kim Basinger Speaks Out About Alec Baldwin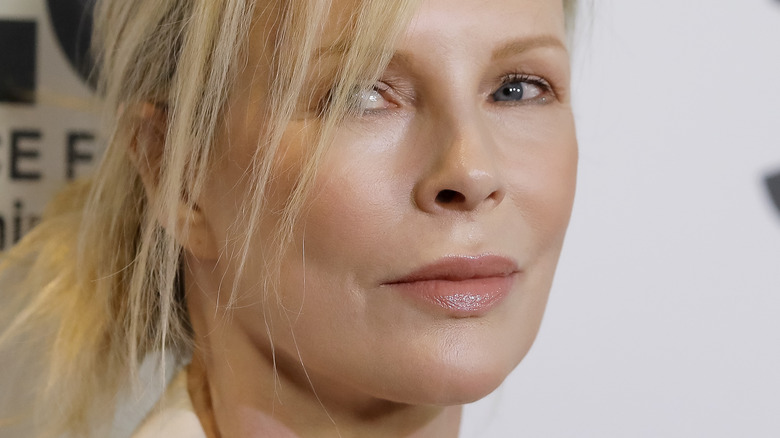 Tibrina Hobson/Getty Images
Kim Basinger and Alec Baldwin are no strangers to the headlines. For a quick refresher, the former couple met in 1990 on set, married in 1993, welcomed daughter Ireland in 1995, and split in 2001 (via InStyle). In between that, was a significant amount of intensity and eccentricity — not necessarily strange for a couple of Hollywood actors. Describing reasons for the breakup, Kim's father Don Basinger said at the time, "I love Alec. He's the most kind and generous man I've ever known in my life, and he's overcome some very difficult things ... All but one: his anger" (via People). 
In fairness, things may also have been difficult for Baldwin, as Basinger has been known at times to be eccentric and suffers from a panic disorder. Sharing in a 1999 HBO documentary via People, the actress said, "It's very difficult for spouses or a family member to understand, to have patience with this."
So with all things considered, many fans were taken by surprise by Basinger's simply sweet and funny Instagram comment this week.
The Baldwin bunch are sure cute
Alec Baldwin shared a picture of himself with three of his children with now-wife Hilaria, "I can't wait to get back to this couch with that old gang of mine" (via Instagram). To which Basinger replied, "So cute...... them I mean ...." followed by a veritable bouquet of happy emojis. If fans were expecting a fight, they were clearly looking in the wrong place. Instead, they were thrilled to see these two exes getting along so well, especially over one of the universal common denominators — adorable kids. And after all, what ex doesn't want to throw at least a little shade?
Said one fan to Basinger, "Your my Hollywood Hero. Your so beautiful in every way ! And I love so many of your movies [heart eyes emoji] Thank you for years of entertainment. And I agree Alecs little guys are adorable [smiley emoji]." Another Instagrammer, meanwhile, added, "Classic comment about an ex [laugh crying cat emoji]."
However you take the comment, it's clear fans were all about seeing this personal interaction between the former A-list couple.