What Are Sam Smith's Pronouns?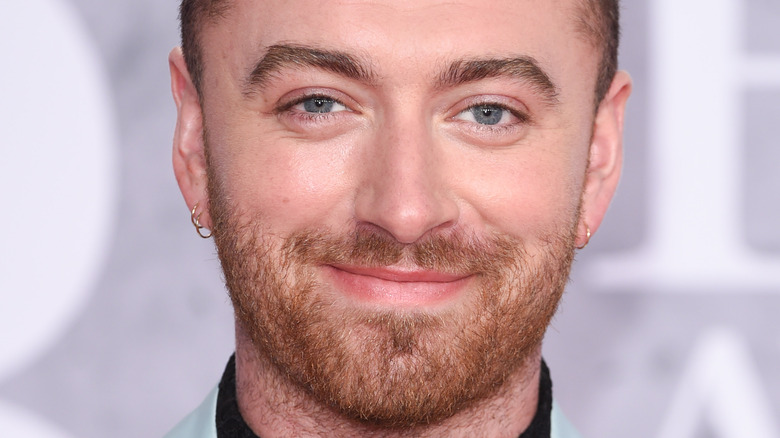 Featureflash Photo Agency/Shutterstock
As a four-time Grammy award winner, it comes as no surprise that Sam Smith has built such a successful music career. The singer's name first popped up with a feature on the track "Latch" by Disclosure in 2012, per Biography, and in 2013 Smith's first single, "Lay Me Down," was released in the UK (via Genius). Then, in 2014 came the singer's first studio album "In The Lonely Hour." Since then, the London native's career has only skyrocketed.
Aside from the "Stay With Me" singer's musical successes, Smith has also become a well-respected figure in the LGBTQ+ community. In a 2014 interview with Fader, Smith said "'In The Lonely Hour" is about a guy that I fell in love with last year, and he didn't love me back." While many people had speculated about the singer-songwriter's sexuality before (per Fader), this was the first time that Smith had come out as gay in the media. Now, years later, we have quite a bit more information about Sam Smith's pronouns and gender identity.
Sam Smith came out as non-binary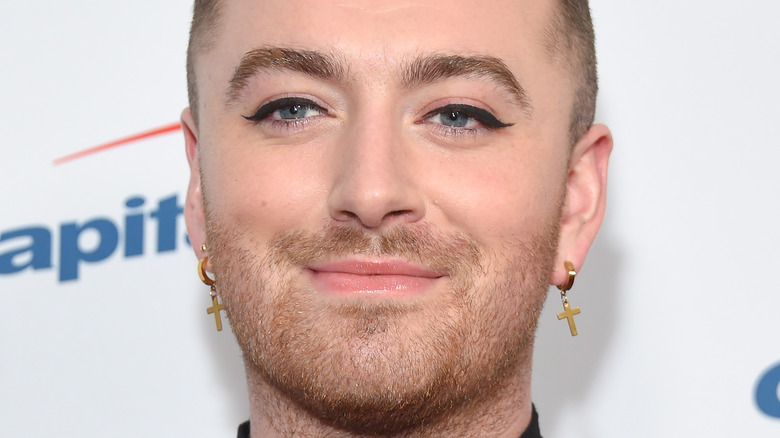 DFree/Shutterstock
After the 2014 Fader interview, fans and listeners of Sam Smith had the understanding that Smith was a gay man. According to Pink News, it wasn't until early 2019, in an interview on Jameela Jamil's "I Weigh" Instagram live show, that the "Too Good At Goodbyes" singer came out as non-binary and genderqueer. Speaking to Jamil, Smith said "Non-binary genderqueer is that you do not identify in a gender. You are a mixture of different things, you are your own special creation. That's how I take it. I'm not male or female, I think I flow somewhere in between. It's all on the spectrum."
Later that same year, Smith offered more clarification about the topic. In a since-deleted but heartfelt Instagram post, the singer wrote "After a lifetime of being at war with my gender I've decided to embrace myself for who I am, inside and out. I've been very nervous about announcing this because I care too much about what people think." No longer publicly identifying with the pronouns he/him, Smith announced in the Instagram post that their pronouns were they/them (via BBC News). Expressing gratitude to their fans, Smith also included that they were "surrounded by people that support me in this decision."
They were inspired by working through their body image issues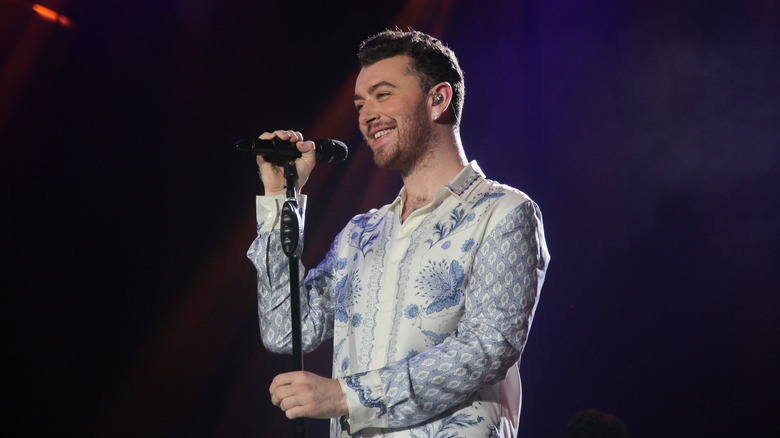 Andre Luiz Moreira/Shutterstock
Coming out as any identity in the LGBTQ+ community can be a difficult thing to do. Whether you reveal this information to family, friends, or even on social media, the fear of judgment or backlash often prevents people from doing so. For celebrities, in particular, sharing one's sexual orientation or gender identity with the world can feel like a lot of pressure. Luckily for Sam Smith, though, working through some of those actually helped them to come to terms with what they shared with the world about their sexuality.
In a 2020 interview, Smith told The Sunday Times "For me, what triggered everything was the work I was doing with my body issues. I always had body dysmorphia. As I started to address that, I started to address my gender and realized that I was holding myself to these ideals of how a man should look." 
This was not the first time the singer had been open about their struggles with body image issues. Per Pink News, in their 2019 conversation with Jameela Jamil, Smith told the "Good Place" actor "[Identifying as non-binary] spinballed everything actually, because that's me, looking at myself [thinking], maybe I'm not a man, maybe I'm not a woman, maybe I'm just me and maybe that's ok."