Insider Reveals Why Prince Charles Won't Delegate To Prince William When King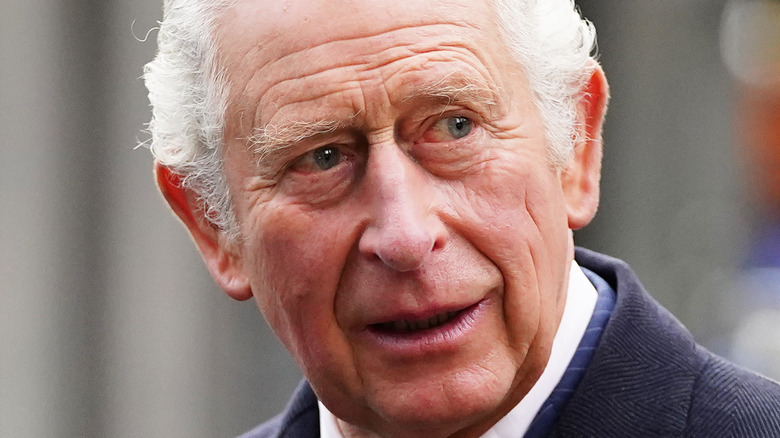 Wpa Pool/Getty Images
Buckingham Palace is actively taking steps to make the upcoming transition of power as smooth as possible. According to Page Six, long-reigning monarch Queen Elizabeth recently moved to Windsor Castle permanently, while eldest son Prince Charles represented her at the Commonwealth Service at Westminster Abbey, which has long been one of the queen's favorite events. "People are a bit more focused on the transition since last autumn with the Queen's ...fluctuating health," Joe Little, managing editor of Majesty magazine, revealed.
There are two teams currently working simultaneously on plans for her Platinum Jubilee celebrations this summer, and Charles's inevitable ascension. Little notes these plans have been in the works for years, and the prince taking over has been very clearly "mapped out and orchestrated" just in case Elizabeth passes sooner than expected. Moreover, Charles and his wife Camilla Parker Bowles could soon take up residence in Buckingham Palace. The queen confirmed she was behind the move, too, by making Camilla Queen Consort.
As BBC News reported, in a message marking her upcoming anniversary, Elizabeth confirmed what Charles's wife's title will be when he ascends the throne. Although a royal expert recently revealed why Charles becoming king won't be easy for Camilla, it could be even tougher for his son, Prince William, since it seems he won't get much of a look-in once Charles is in power.
The father-son duo is working together on their ascensions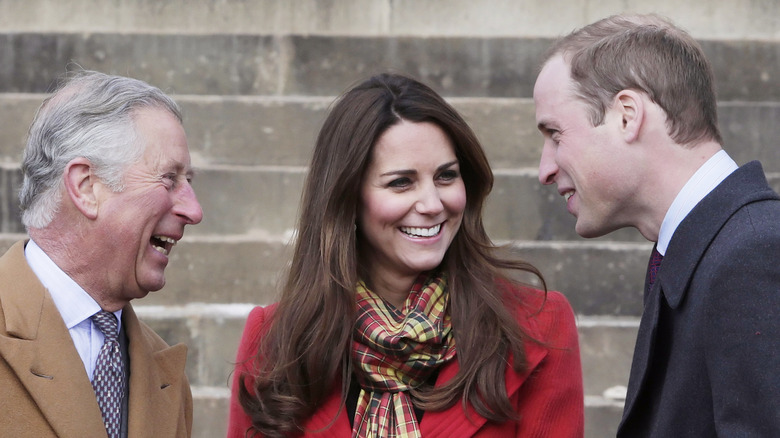 Wpa Pool/Getty Images
He might be in his seventies, but when Prince Charles becomes king, he plans to make some major changes to the monarchy. In fact, royal expert Jonathan Sacerdoti told Us Weekly, "It's always been rumored that he wants to slim down the working royals at the core of the family." Charles will "formalize" the process so there's less concern over certain members dropping like flies, such as Prince Andrew, or Prince Harry and Meghan Markle.
Both Charles and eldest son Prince William have gradually been wresting more control as ruler Queen Elizabeth takes further steps back, due to her advancing age and waning health. "Prince Charles has always been a hardworking royal and Prince William too, but the more they get to do now, the more the baton is being handed over," Sacerdoti explained. "They're getting used to some of those roles for when they themselves are monarch."
Moreover, an insider told Us the father-son duo is working together to "guide each other" on their respective paths, as Charles prepares to be king and William gets ready to take over after him. The Duke of Cambridge shares his father's belief about slimming down the monarchy, too, believing "less people means less drama." Charles trusts William's judgment but he's eager to assist him too, whenever necessary. 
Prince William and Prince Charles' relationship is incredibly strong, but regardless Charles won't be delegating to his son much when he takes the throne.
Prince Charles won't need to delegate as much as his mother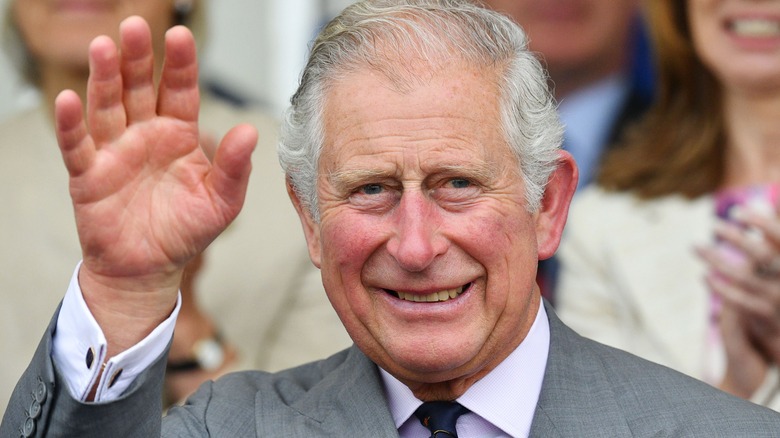 Wpa Pool/Getty Images
Although Prince William and wife Kate Middleton will continue to be the "stars" of the royal family, according to royal expert Robert Jobson, the duke shouldn't expect his father to delegate any major responsibilities to him when Prince Charles becomes king. Express reports that, during a recent appearance on GB News, the journalist explained, "The Prince of Wales, as we all know, is pretty much a workaholic." The queen, as Jobson pointed out, is in her nineties, while Charles is still fit as a fiddle so he won't necessarily need to delegate as much. However, when Charles ascends, William and Kate will become the Prince and Princess of Wales, so the couple will naturally take on a larger role as a result. 
Jobson even reckons they'll act as "the main faces of the monarch," traveling around, doing press, and spreading the word, just as they do now but on a grander scale. It's worth noting this setup will probably suit William just fine since he's on record as not being too pushed about becoming king someday. According to The Mirror, during a chat with Marie Claire's royal correspondent Nicholas Witchell, William explained, "I certainly don't lie awake at night waiting or hoping for it because it sadly means my family has moved on and I don't want that." If and when it does happen, though, the Duke of Cambridge promised to be a forward-thinking leader above all else.