The News About The Movie Version Of Wicked Has Twitter Divided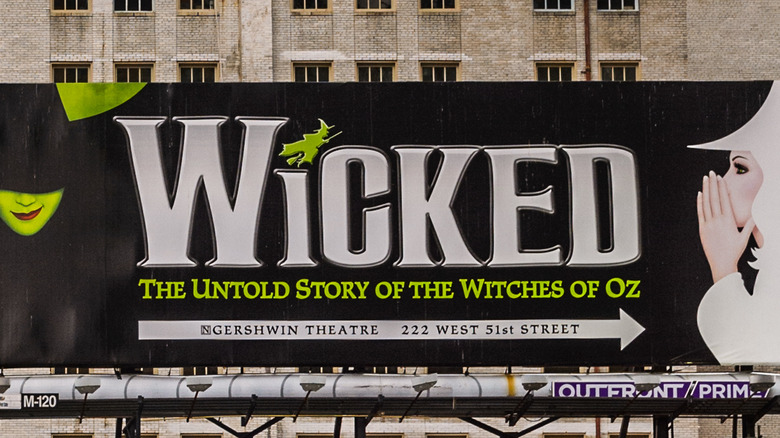 Anton_Ivanov/Shutterstock
Making movie adaptations of popular Broadway shows is nothing new. Back in 1926, there was a silent movie adaptation of the 1891 stage musical "A Trip to Chinatown."
Since then, millions of viewers have been treated to the likes of "The Sound of Music," "My Fair Lady," "Les Misérables," "Chicago," and "West Side Story" on the silver screen, even if they couldn't see the original stage productions.
The downside: Some stage shows just don't translate well into film. There's a magic to live performances that's almost impossible to duplicate through a movie. Often, the book has to be rewritten or padded in order to make it screen-worthy, and that can take away from the original show as well. 
Films like "In the Heights," "Rent," "Dear Evan Hansen," and the 2014 version of "Annie" should have been blockbusters; instead, they fizzled at the box office, according to IGN. As for the giant hairball that was "Cats" — enough said.
On April 26, 2022, theater fans heard the latest news about the Hollywood treatment of another Broadway blockbuster: the upcoming "Wicked" movie. Originally based on a best-selling book, the show offers a different perspective on the familiar characters from "The Wizard of Oz." It was also the vehicle that sent the careers of Idina Menzel and Kristin Chenoweth into the stratosphere. 
But the real shocker is that the "Wicked" adaptation will be not one movie, but two.
Twitter users wonder why Wicked is being made as two movies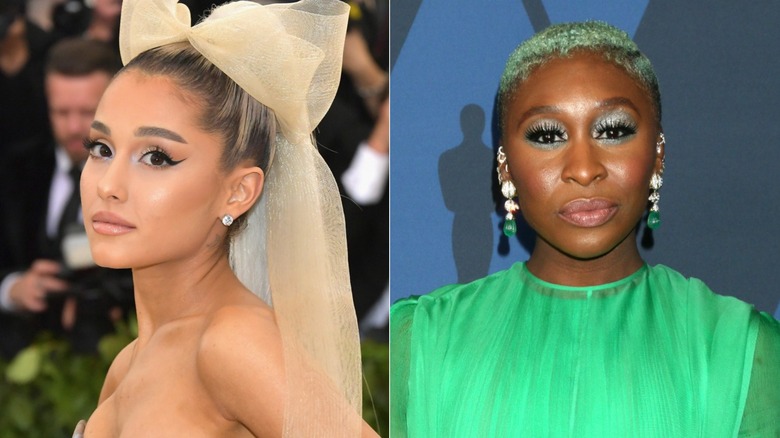 Kathy Hutchins/Shutterstock & Neilson Barnard/Getty
Fans already knew a bit about the much-anticipated movie version of "Wicked" up until now. Cynthia Erivo will play Elphaba, the green-skinned woman who longs to be accepted; Ariana Grande plays Galinda (later Glinda), Elphaba's popular college roommate who becomes her best friend. 
But the revelation that the movie is becoming a two-parter took everyone by surprise. "Wicked" director John Chu posted a statement on Twitter explaining the unexpected decision.
"Here's what happened: As we prepared this production over the last year, it became increasingly clear that it would be impossible to wrestle the story of 'Wicked' into a single film without doing real damage to it. ... So we decided to give ourselves a bigger canvas and make not just one 'Wicked' movie but TWO!!!"  
The change, he added, would allow him to maintain the integrity of the show that has thrilled Broadway audiences for nearly 20 years. The double feature will be released in time for Christmas 2024 and 2025.
Twitter followers aren't all on board with this concept. "Aight this Wicked 2 part film choice is baffling," wrote one. "Are they just gonna stop part 1 at [the song] Defying Gravity? Are they gonna drag out Act 2 for a second film?" Another naysayer called it "another Broadway musical that is going to be ruined by a movie."
Only time will tell how it all pans out.