What We Know About The Upcoming Wicked Movie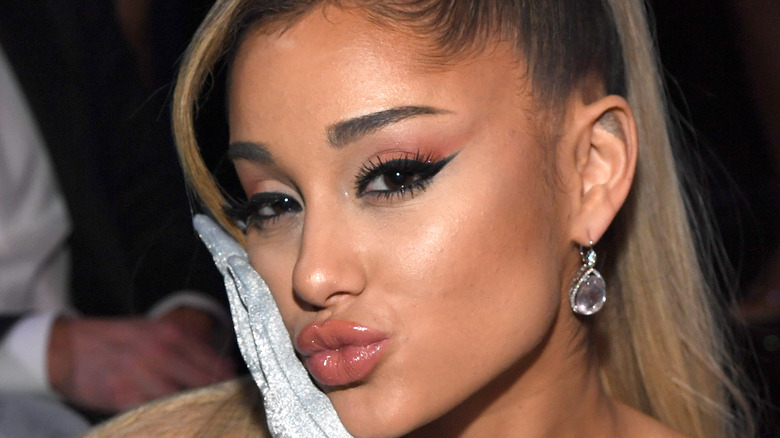 Kevin Mazur/Getty Images
Fans already know that Cynthia Erivo and Ariana Grande are the stars of "Wicked," but what else has been revealed about this film adaptation of the hit Broadway musical?
In 1995, Gregory Maguire released ⁠"Wicked: The Life and Times of the Wicked Witch of the West," a novel inspired by "The Wonderful Wizard of Oz" by L. Frank Baum (and its film version from 1939). In 2003, the novel became a Broadway musical, and then, in 2016, it was announced that the story would be retold on the big screen, as explained by Marie Claire.
Erivo discussed the upcoming film with Entertainment Tonight, while at the SAG Awards. "I think it's going to be unlike anything you've ever seen before. I think we're going to enjoy the magic of it," she explained. "We're going to try and put our own spin on what we know already and show you a story about two women [who] are sisters."
Crazy Rich Asians' director hints at new songs in the film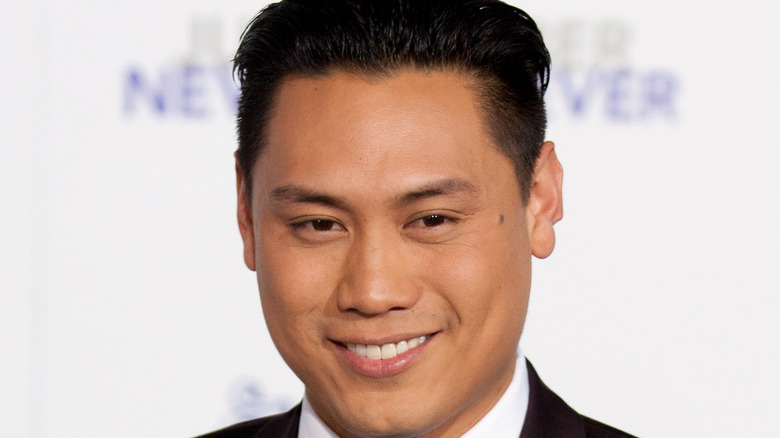 Photo Works/Shutterstock
Cynthia Erivo and Ariana Grande are the only "Wicked" cast members who have been announced so far, and they will play Elphaba (the Wicked Witch) and Glinda (the Good Witch), respectively. Fans, of course, remember that Erivo is playing Idina Menzel's iconic role, leaving lots of intrigue. Behind the camera, Stephen Daldry was set to direct but left the project in 2020, per The Wrap, and was replaced by Jon M. Chu.
Stephen Schwartz and Winnie Holzman are adapting the screenplay, and Marc Platt will produce. In fact, all three were part of the musical's original Tony Award-winning team (via Variety). Schwartz even told Playbill, "There will be probably four new songs in the movie." It's also interesting that both Erivo and Grande have performed "Wicked" songs before, as reported by Showbiz Cheat Sheet. For Erivo, it was Glinda's song "I Couldn't Be Happier" during PBS' "WICKED In Concert" in 2021. Grande sang one of Elphaba's tracks — "The Wizard and I" — at the musical's 15th anniversary concert in 2019.
IMDb also lists Brian Popkin and David Stone as producers, Alice Brooks as being charge of cinematography, and Ann Roth as the film's costume designer.
The film could be split into two parts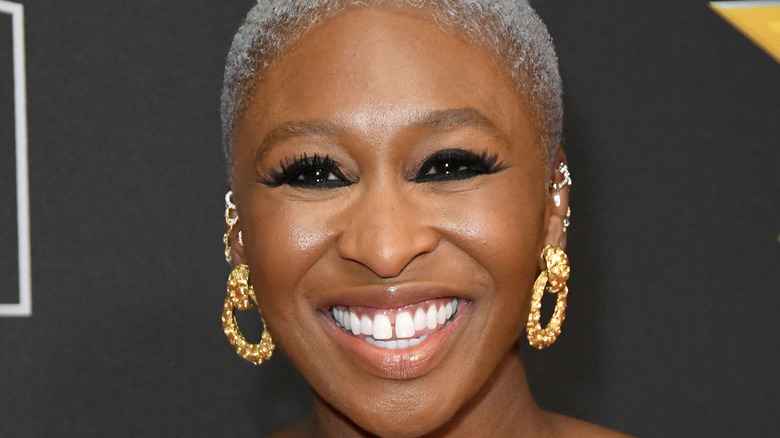 Quinn Jeffrey/Shutterstock
The release for "Wicked," the tale of how the Wicked Witch of the West becomes, well, the Wicked Witch of the West, has been pushed back. It was first slated to be released on December 22, 2021, but now, because of COVID-related delays, there is not a new official release date.
Cynthia Erivo told Entertainment Tonight that she and Grande will start rehearsing for the film in July, and People estimates that the film will release in late 2023 or early 2024. IMDb shows that filming will take place in London, England, and that both Marc Platt Productions and Universal Pictures are the project's production companies.
Additionally, movie reviewer Grace Randolph shared some apparent insider information on the adaptation, saying on Twitter that the team is "considering doing it as a two part-er." However many parts it's ultimately made up of — and whenever it finally releases — fans are excited enjoy this story in a new way.