The White House Finally Weighs In On Why Putin's Rumored Girlfriend Hasn't Been Sanctioned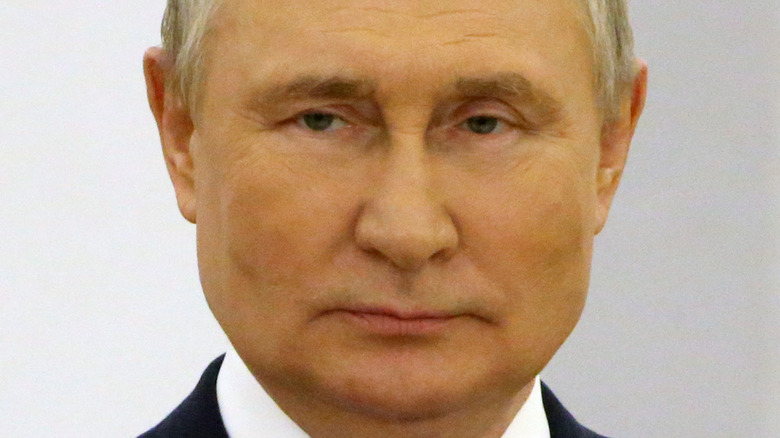 Contributor/Getty Images
The United States, as well as other nations, has hit Russia with tough sanctions and penalties aimed at hurting the country's economy since its invasion of Ukraine. The U.S. has also added Russian President Vladimir Putin's daughters, Mariya Putina and Katerina Tikhonova, to the list of those being sanctioned, as well as 140 oligarchs and their family members and two of Russia's banks — Sberbank and Alfa-Bank (via CNN).
"We have reason to believe that Putin, and many of his cronies, and the oligarchs," a senior White House official told the BBC, "hide their assets, with family members that place their assets and their wealth in the US financial system, and also many other parts of the world."
According to the New York Post, Tikhonova is a supporter of both the Russian government and its defense industry through her work as a tech executive. Her sister is believed to be "a leader of state-funded programs that have received billions of dollars from the Kremlin toward genetics research." As a result, the European Union and the United Kingdom also hit Putin's daughters with sanctions.
Russia responded that it was confused as to why its leader's children were being targeted. But there are some who believe that the U.S. hasn't gone far enough in punishing Putin's loved ones and would like to see his rumored girlfriend hit with her own sanctions in the near future.
The US hasn't ruled out sanctioning Alina Kabaeva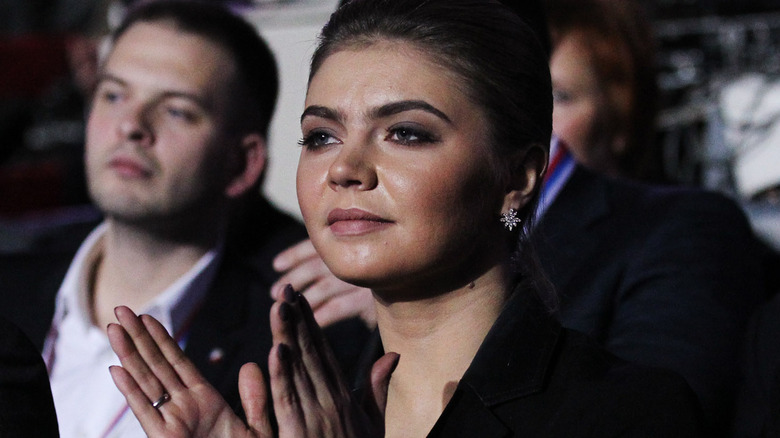 Sasha Mordovets/Getty Images
While the United States has hit Russian President Vladimir Putin's daughters with sanctions, many are wondering why Putin's rumored girlfriend hasn't been treated the same. 
Alina Kabaeva, a former Olympic gold medal gymnast, has been called "Russia's First Mistress" and the "Secret First Lady" by Russian tabloids. Since starting her romantic relationship with Putin in 2007, she has held a series of high-profile government jobs, including serving as the United Russia party's deputy in the country's parliament. In 2014, she became the chair of the board of directors of the National Media Group (via CBS News). According to a report in The Wall Street Journal, Kabaeva has directly benefited from Putin's net worth and power.
The U.S. ultimately decided not to sanction Kabaeva at the same time as Putin's daughters because it would be "so personal a blow to Mr. Putin that it could further escalate tensions between Russia and the U.S." That doesn't mean the U.S, won't be sanctioning Kabaeva in the future. "Well I would remind you that we are continuing to review sanctions," White House Press Secretary Jen Psaki said in a briefing, per People. "We've already of course sanctioned President Putin, but also his daughters, his closest cronies, and we'll continue to review more."
In the meantime, some folks have been wondering where Putin's partner and children have been hiding during his invasion of Ukraine.