How The April 30 New Moon Will Affect You If You're A Libra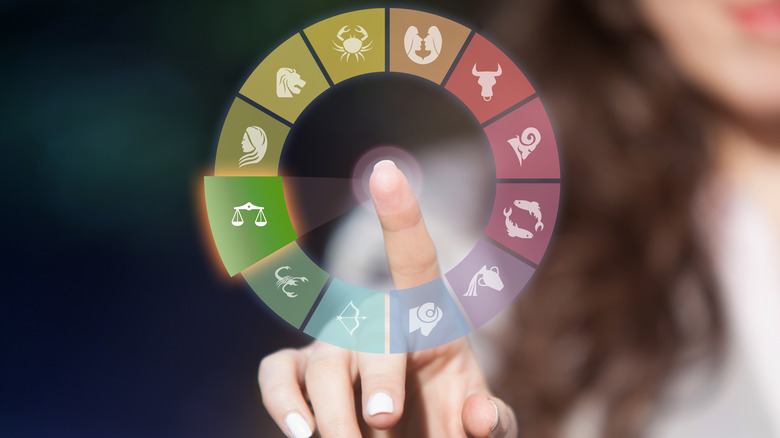 FotoCuisinette/Shutterstock
Those who follow the moon phases know that the new moon on April 30 will be a very special one. The lunation marks the second new moon in the month of April, as the first new moon of the month fell on April 1. The occurrence of two new moons in the same calendar month is called a "Black Moon," according to Bustle. The Black Moon won't change the meaning where astrology is concerned, but the fact that the new moon also falls on a day when there's supposed to be a solar eclipse could bring some extra powerful vibes.
Eclipses are said to bring big changes to many, and the cool solar event may just bring members of the zodiac major opportunities and abundance, as well as self-reflection (per PopSugar). For those born under the sign of Libra, the new moon could have you reflecting on the past and planning for the future all at the same time.
Libras may find themselves reflecting on the past during the new moon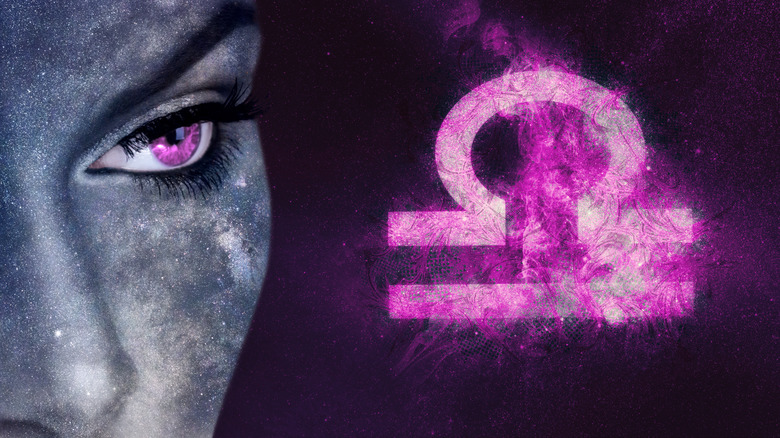 Allexxandar/Shutterstock
According to BestLife, if you're a Libra (born between September 23 and October 21), your relationships may be in the limelight around the time of the new moon on April 30. This could mean that you'll be focused on a romantic partnership, a friendship, a familial connection, or even a relationship with a co-worker. In addition, you may find yourself struggling to get motivated and make important decisions during this time. This is when you'll need to lean on those you trust for guidance and help.
Woman & Home notes that if you find yourself reflecting on past relationships, it may be time to make a phone call to an old friend. You might even be contacted by a former flame during this period. However, be careful not to get swept up in the past, and if an old relationship no longer serves you, find the strength to let it go.
Meanwhile, Libra may find themselves feeling more tired than they usually are at the end of the month.
Libras should focus on relaxation and their health during the new moon on April 30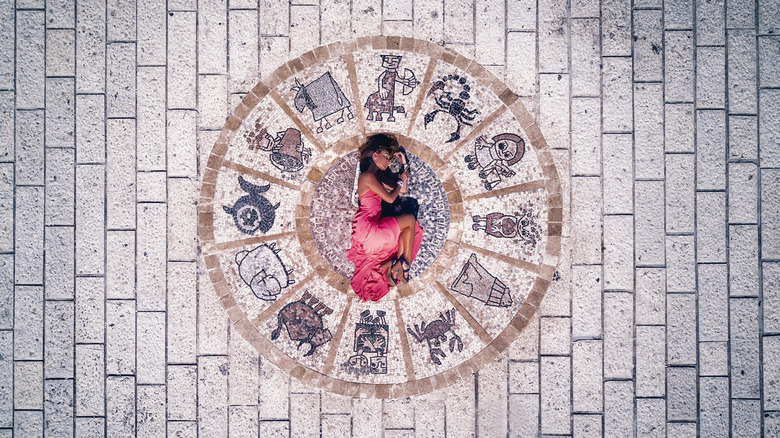 Dmitrii D/Shutterstock
BestLife reveals that Libra might be feeling more lethargic during the new moon on April 30, especially due to the solar eclipse. Meanwhile, Allure reveals that while the air sign may feel like resting, the end of the month proves to be a good time to focus on getting your life in order, including your health. If you've been slacking about going to the gym, or you've been too busy to cook so you've been eating a lot of takeout, now is the time to correct the problem.
Focus on getting back on track, or even creating a new routine or schedule that will keep you interested in things such as exercise, diet, self-care, spirituality, and more. It's also important during this time to focus on your sleep patterns and ensure you're getting the proper amount of sleep so you can function with energy and happiness during the day. The outlet suggests enjoying a relaxing weekend to get your mind right before kicking it back into gear in May.
It appears that Libra may have much to do and think about during April's final new moon, but planning for the new month is sure to motivate you for the days ahead.