Howie Mandel Reveals How He's Doing In The Wake Of Bob Saget And Gilbert Gottfried's Deaths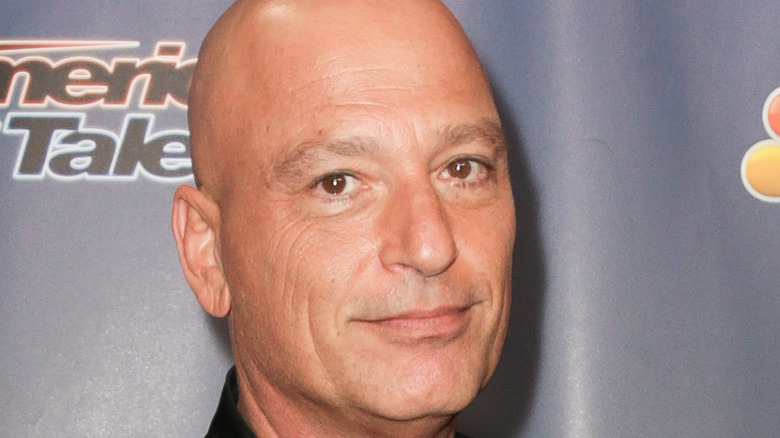 Debby Wong/Shutterstock
The comedy world has been hit with some tough losses in recent months. Bob Saget passed away suddenly in January 2022 at the age of 65 after sustaining trauma to his head, per People. The "Full House" star had just begun the first leg of a new stand-up comedy tour and was excited to be back on-stage again, which made his death such a shock for his family, friends, and fans.
After Saget's passing, comedian Gilbert Gottfried tweeted a photo of himself with Saget, as well as late funnyman Louie Anderson, who also died in January 2022 after a battle with cancer. "This photo is very sad now," Gottfried wrote. "RIP Bob Saget and RIP Louie Anderson. Both good friends that will be missed."
A few months later, Gottfried's family announced that he had passed away at 67 years old after struggling with recurrent ventricular tachycardia, a heart condition caused by a genetic muscular disease. Already reeling from Saget's death, celebrities began flooding social media with tributes to Gottfried, who was best known for his standup comedy and voiceover work. "I really wish God would stop taking all the people who make us laugh and happy. Way too young, way too soon," Megan McCain tweeted, among other messages.
Howie Mandel, who was friends with Saget, Gottfried, and Anderson, has also been struggling to come to terms with losing these three comedy legends within just a few months.
Howie Mandel can't believe three of his friends are gone
Howie Mandel can't believe that three of his good friends — Bob Saget, Gilbert Gottfried, and Louie Anderson — are all gone. "I never dreamed there would be a moment where I could list people who are just gone," Mandel exclusively told People on April 27. "I remember being in a room with every one of those people and there was such a sense of invincibility. Now, the silence is deafening. There aren't words to describe the losses."
Mandel went on to reveal that he "loved" Gottfried, and paid tribute to him on social media after his passing. "The sweetest, and most hysterically funny person," Mandel wrote. "I can honestly say no one else made me [laugh] harder. Great friend, husband and father."
Losing three friends in just a few months has made Mandel appreciate what's important, including only taking on projects that make him happy. In addition to serving as a judge on "America's Got Talent" and working on his own podcast, "Howie Mandel Does Stuff," Mandel is hosting a new Netflix competition series, "Bullsh*t The Game Show." But spending time with his family — especially his two grandchildren — is what matters most. "This can all end tomorrow so it's so important to absorb each moment and each second with the people you love and care about," he explained.