Jason Sudeikis Reveals His True Feelings About His Split From Olivia Wilde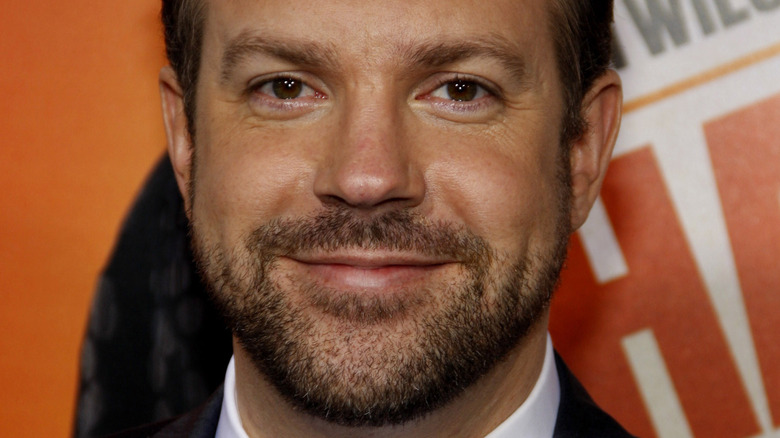 Shutterstock
In an in-depth interview with GQ, Jason Sudeikis shared about his professional success with his recent Netflix hit "Ted Lasso" as well as the recent changes in his personal life. Chronicling his rise to stardom through his early days doing comedy shows to his time on "Saturday Night Live", the interview revealed a humble, hard-working actor.
Sudeikis spoke about his professional successes that went hand-in-hand with personal losses, like the demise of his first marriage. "You're going through something emotionally and personally, or even professionally if that's affecting you personally, and then you're dressed up like George Bush and you're live on television [on "SNL"] for eight minutes," he told the outlet of the experience. "You feel like a crazy person. You feel absolutely crazy. You're looking at yourself in the mirror and you're just like, 'Who am I? What is this? Holy hell.'"
Eventually, he started dating Olivia Wilde and left "SNL" in 2013. In the interview, he gushed about their former home together in Brooklyn, noting that the two no longer live together. After revealing that he split from the actress in November of 2020, Sudeikis explained the haze he found himself in, saying, 'I'll have a better understanding of why in a year and an even better one in two, and an even greater one in five, and it'll go from being, you know, a book of my life to becoming a chapter to a paragraph to a line to a word to a doodle."
A photograph confirmed Jason Sudeikis' split from Olivia Wilde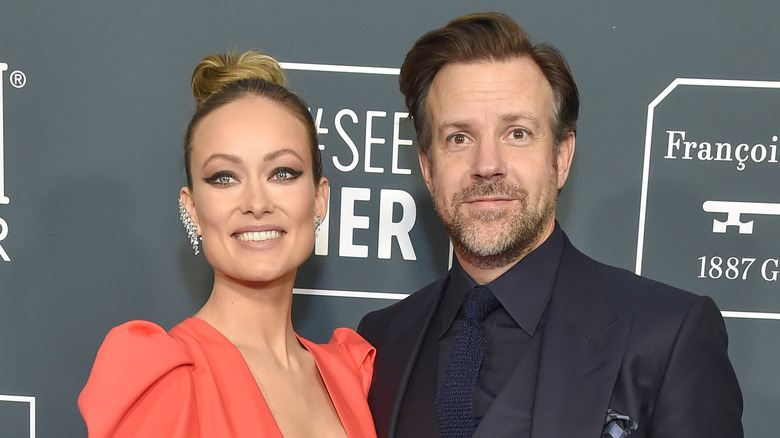 Shutterstock
Jason Sudeikis' relationship with Olivia Wilde lasted for nine years and the pair have two young children together, Daisy and Otis, Entertainment Tonight reports. The actor is now dating Keeley Hazell who stars alongside him in "Ted Lasso". GQ notes that photos surfaced of the 37-year-old actress with Harry Styles in January of 2021, effectively confirming her split from the father of her children.
Of the breakup, Sudeikis explained his willingness to look at himself, "That's an experience that you either learn from or make excuses about," the 40-year-old told the outlet. "You take some responsibility for it, hold yourself accountable for what you do, but then also endeavor to learn something beyond the obvious from it."
The theme of the interview is lasting optimism; from his split to his character on "Ted Lasso", Sudeikis seems to share his affinity for the brighter side of life. "I think it was really neat," the actor said of the difficult year that was 2020. "I think if you have the opportunity to hit a rock bottom, however you define that, you can become 412 bones or you can land like an Avenger. I personally have chosen to land like an Avenger."