Rob Kardashian Exposes Startling Details About His Relationship With Blac Chyna On The Stand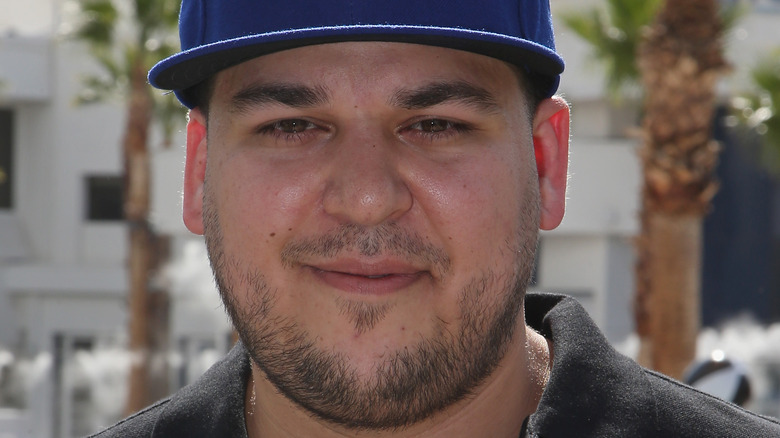 Gabe Ginsberg/Getty Images
The Kardashians are asking a judge to dismiss Blac Chyna's multimillion dollar lawsuit against them, branding it completely meritless. Per People, family attorney Michael G. Rhodes claimed Chyna has produced "no documentary evidence, economic analysis, or expert testimony" to support her ongoing case against the reality stars, which was first launched years ago. 
Rhodes also decried Chyna's suit as "absurd." She is requesting $109,635,021 in financial damages alongside a further $36 million for emotional distress. Chyna's testimony has now concluded, clearing the way for the extended Kardashian-Jenner clan to share their side of the story.
Among other things, Khloé Kardashian revealed why Rob didn't appear on "KUWTK" in the last few years, citing his devastating breakup and the ensuing controversy. Moreover, both Khloé and Kim Kardashian admitted that they even considered ending the show outright over concerns for their brother's safety, per TMZ. 
Chyna's lawsuit surrounds the couple's short-lived spinoff, "Rob & Chyna," which the plaintiff claims was killed by the Kardashians, causing her to lose a significant amount of money. However, the famous family countered that they were acting in Rob's best interests, and, more to the point, the show was canceled because he and Chyna split, per Insider.
In taking the stand himself, the sole Kardashian male heir has revealed shocking new details about just how bad things got with his baby mama.
Rob Kardashian claims Blac Chyna threatened his life several times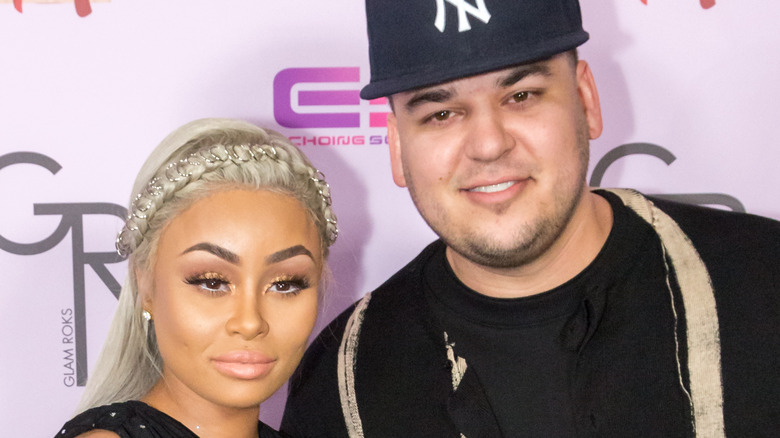 Greg Doherty/Getty Images
While giving emotional testimony in his ex, Blac Chyna's, lawsuit, TMZ reports that Rob Kardashian admitted that they were never truly in love. Acknowledging they got together during a particularly low point in his life, Rob said, "It wasn't real love."
According to Rob, Chyna physically assaulted him multiple times, including holding a gun to his head and threatening his life, asserting, "That's not love." One especially violent night, during which Rob alleges his baby mama had taken cocaine and been drinking for hours, culminated with Chyna allegedly using a telephone cord to choke him.
Rob ended up hiring full-time security to protect not only himself but their young daughter, Dream, too. Per People, the former reality star also said, "She landed several blows to my body, face, and back with a six-foot metal rod," alongside breaking down their bedroom door and damaging shared property. 
Several members of Rob's extended family, including his sisters, mom Kris Jenner, and her long-time boyfriend Corey Gamble, have detailed a pattern of abusive behavior. The Irish Mirror notes how Gamble recalled Chyna launching a chair at a car following a violent altercation. 
When pressed on why he continued seeing her, Rob admitted (via Page Six), "I have social anxiety ... and I gained a lot of weight. She forced me to go out of the house." The reality star has been working to get healthier. In fact, Rob's latest transformation is turning heads.
If you or someone you know is dealing with domestic abuse, you can call the National Domestic Violence Hotline at 1−800−799−7233. You can also find more information, resources, and support at their website.