The Queen's Reported Thoughts About Meghan And Harry's Exit From Royal Life May Surprise You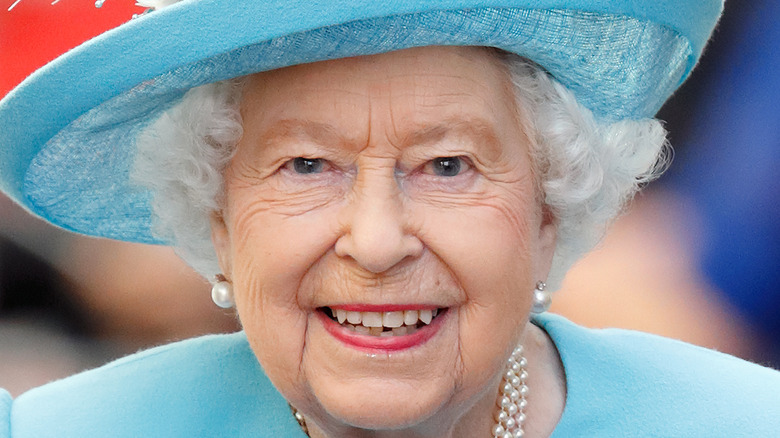 Max Mumby/indigo/Getty Images
Royal watchers were stunned when Prince Harry and his wife, Meghan Markle, announced they were stepping down from their royal duties in 2020. Their departure was termed "Megxit" since many assumed that Meghan was the driving force behind the couple's departure. 
But, according to insiders, Harry had been deeply unhappy with his life as a senior royal long before he met and married Meghan. "The reality is Harry drove that decision," a source told The Sun. "He wanted to move in the direction that they did and had been considering it for more than a year."
Since their departure, the relationship between Harry and certain royal family members, most notably Prince Charles and Prince William, has been strained. His bond with Queen Elizabeth, however, remains strong. 
"I've spoken more to my grandmother in the last year than I have done for many, many years," he told CBS News. "My grandmother and I have a really good relationship and an understanding. And I have a deep respect for her. She's my Colonel-in-chief, right? She always will be."
Recently, Harry and Meghan made a surprise visit with the queen on their way to the Invictus Games, and Harry later made a bold statement about his role in the queen's life, saying he felt protective of her.
So it might not be surprising that, when Harry and Meghan wanted to leave their royal duties behind, Queen Elizabeth chose to be supportive.
Queen Elizabeth wanted to be supportive of Harry and Meghan's decision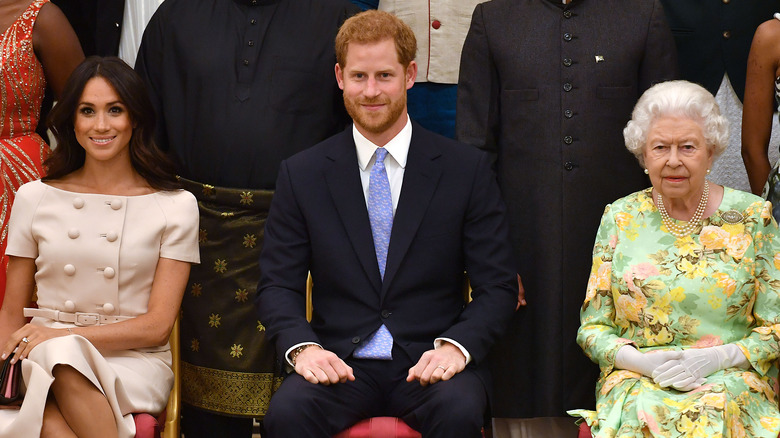 Wpa Pool/Getty Images
Queen Elizabeth reportedly noticed how unhappy Prince Harry and Meghan Markle were with royal life, and, although she was "genuinely very conflicted" about their decision to step down from their official duties, she also wanted to be supportive. 
"Everybody was supportive of them leaving," royal author Tina Brown revealed in her new book, "The Palace Papers," per Fox News. "But they wanted it done in an orderly way. And they also wanted it done in a way that set the right precedent."
Shortly after their departure, however, Meghan and Harry gave their bombshell interview with Oprah Winfrey, which further fractured their relationship with Prince Charles and Prince William. 
Still, the queen has encouraged Harry and Charles to mend their rift, insisting that the two meet before she would visit with the Duke and Duchess of Sussex during their recent stop in London.
And, according to reports, she would be more than happy to have the Duke and Duchess of Sussex attend family events during her upcoming Platinum Jubilee, per the Daily Mail. "This has been a deeply troubling time for the royal family and the queen would dearly love to put the recent bitterness behind her," a source told the outlet.