Hosts Of The View Have A Laughing Fit Over Tucker Carlson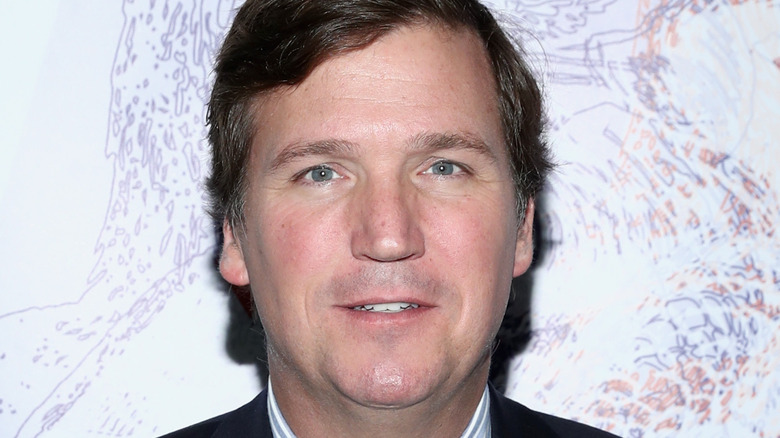 Rich Polk/Getty Images
Fox News correspondent, Tucker Carlson, doesn't have the best reputation. The host of "Tucker Carlson Tonight" has been with Fox News for over a decade, and regardless of the controversial things he says on-air, he continues to have a following of fans who tune into his nightly show (via Indy100). One of Carlson's most outrageous moments happened when he defended the group of former President Donald Trump supporters who stormed the Capitol building following Trump's 2020 presidential election loss. Defending the actions of insurrectionists isn't a good look, but it wasn't even the lowest point for Carlson during his long career on television.
The Fox News host has been known to say some wild things on air, like stating that immigrants make the United States "poorer and dirtier," ending with over 34 companies pulling their advertisements during Carlson's slot on the network (via Business Insider). Now, Carlson is finding himself back in the headlines, but this time for an even stranger reason.
"The View" hosts couldn't get enough of this comment made by Carlson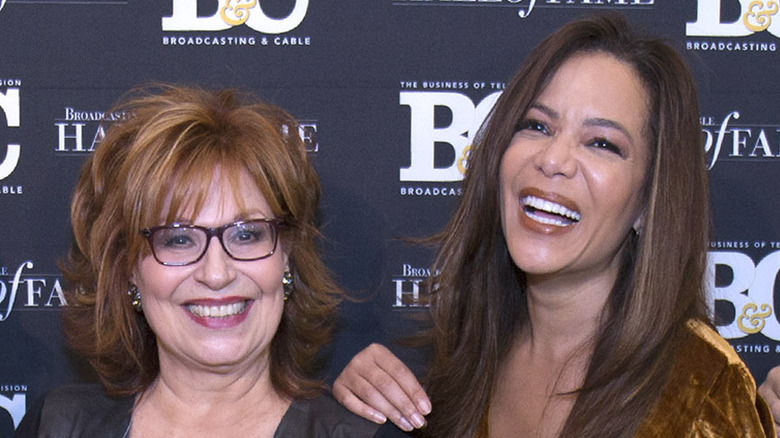 Santiago Felipe/Getty Images
Tucker Carlson is no stranger to making outlandish comments on the air. However, his most recent blunder has sent the hosts of "The View" into hysterics. Recently, during a preview of an original documentary on testosterone that Carlson is hosting called "The End of Men," you see a man in the nude doing what the commentator called "testicle tanning" in reference to the red light therapy shown in the clip (via Forbes).
The visual alone is a lot to take in, never mind Carlson's commentary on the matter, so it was no surprise that the ladies of "The View" — whose arguments sometimes go too far — had a great time poking fun at the incident. Well, once they stopped laughing hysterically that is (via Decider). Joy Behar kicked off the segment, saying, "Tucker, last week, he was all over the tanning of his testicles to make sure he was a man," to which Ana Navarro responded, "Now we know why Tucker doesn't like Latinos and African Americans." Sunny Hostin then chimed in, saying, "Yeah, [a] little envy."
Of course, the whole panel busted up laughing and Behar ended the segment with, "We missed that story last week. Leave it to us to resuscitate it."