How Mindy Kaling's Son Brought Her Joy During The Pandemic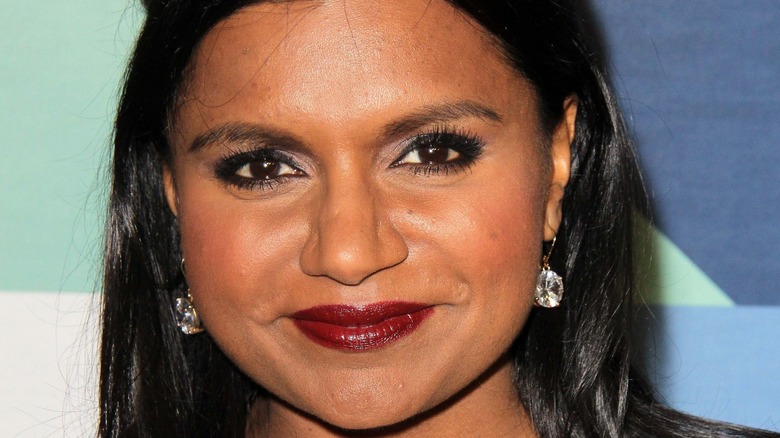 s_bukley/Shutterstock
The beautiful and talented Mindy Kaling has a plethora of accomplishments in the entertainment world. She's worked as a writer, producer, and actress on some of our favorite TV shows, so what's not to love? Per IMDb, Kaling has acted in shows like "The Mindy Project" and "The Office," as well as producing and writing for shows including "Never Have I Ever" and "The Sex Lives of College Girls." With such an impressive resume, is there anything this multi-talented woman can't do?
While everyone tuned in to pop culture knows about the actress' successful career in television, the untold truth about Kaling is that she's also a mother. PopSugar noted that she has two children: A daughter named Katherine, whom she gave birth to in 2017, and a son named Spencer, whom she had in 2020. While the height of the pandemic was tough for most people, Kaling's baby boy helped her laugh and smile during the strange, challenging time.
Kaling's son makes her happy
Mindy Kaling spoke to People recently for a new interview and stated how she loves spending time with her son, as he helped her feel happier during the stressful pandemic. "He's probably brought me the most joy in the past 18 months, and he could not have come at a better time," Kaling said. "That was a nice distraction from the pandemic, and he's so fun, and his personality is unlike anything in my family on either side." Kaling went on to explain how she enjoys his joyful character and his fascination with tires: "He's so full of joy, and he's not neurotic. He's not anxious at all. He's just a boy who loves trucks and tires. And if you show him any tire, he'll be so happy. Like tiny on a car, anything, he just loves it." She added, "So that's a real joy in my life."
The entertainment star loves being a mom, and she has an interesting approach to featuring her children on her Instagram page. While she posts plenty of adorable pictures with her children, she never seems to show their faces, as she only posts photos where people can see the backs of their heads or oversized hats. Although we'd love to see Kaling's kids in her absolutely gorgeous home one day, we completely understand and respect her private approach to parenting and admire the love she has for her son and daughter.