The General Hospital Alum Who Claims He Was Bullied By A Co-Star
Nicolas Bechtel made appearances on "General Hospital" as  Spencer Cassadine for seven years. From 2013 to 2020, Bechtel brought the precocious boy and then bitter teen to life through Spencer's good times and bad (via IMDb). Brought up by just his father, Nikolas Cassadine (then played by Tyler Christopher), on an island right off Port Charles, Spencer had his disagreements with the other local kids he called "townies" and also had some drama when burns on his face left him scarred for a few months.
Spencer was devastated when he learned his beloved father had died, leaving him in the care of his grandmother, Laura Webber (Genie Francis), who shipped him off to boarding school. That didn't stop the little technological genius from trying to rig the PC mayoral election in Laura's favor. Bechtel showed us his humor in the election story and his dramatic chops when Spencer learned Nikolas (now played by Marcus Coloma) had faked his death and chose to stay married to a woman he hated, Ava Jerome (Maura West), according to Soaps In Depth.
In 2021, after only appearing on the show sporadically for a few years, Spencer was recast with actor Nicholas Alexander Chavez (via Soap Central). Bechtel's last appearance on the soap was in 2020, and he recently revealed a sad and horrifying story about his time on "General Hospital."
While rehearsing a scene Nicholas Bechtel experienced an uncomfortable moment
Nicolas Bechtel practically grew up on "General Hospital" and the now 17-year-old often keeps in touch with co-stars via social media. He even recently tweeted Brooklyn Rae Silzer, who played Emma Drake, a happy birthday wish on April 27, 2022, with a photo of them from when they were both younger.
Earlier this month, Bechtel tweeted a story about a time when he was in the middle of a scene and an unnamed co-star didn't have nice things to say to him. "When I was younger I stumbled on a line during rehearsal & the actress opposite of me said 'hahah, you can't read,'" wrote the young actor. "I replied 'you are a grown-up & shouldn't talk to a kid like that.' I was forced to apologize but I just want to make it clear that I didn't mean that apology."
Bechtel admitted he learned a lesson from the ordeal.
Nicholas Bechtel had a bad experience but learned from it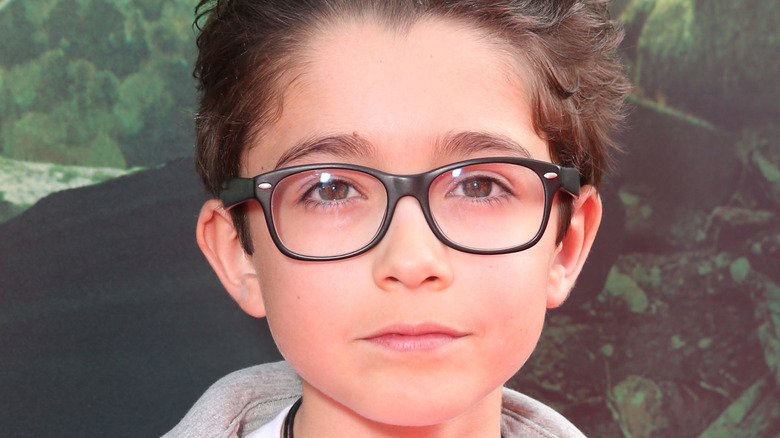 Todd Williamson/Getty Images
That particular "General Hospital" rehearsal stuck with Nicholas Bechtel. He did not agree with the fact that he was forced to apologize, all for sticking up for himself. He explains that he learned there would always be certain people in life who you might not have an easy time getting along with.
"A wise man told me that same day that throughout my life I would come across a lot of difficult people," Bechtel tweeted. "He explained that it wasn't about how you respond. It was more about learning how to deal with them. I learned a lot from that wise man."
Bechtel would not say whether that wise man was another "General Hospital" star or not, but he certainly learned how to be a busy actor during his time on the soap. He stopped appearing on the show regularly in 2016 when he got a part on the TV series "Stuck In The Middle," and in 2021, he appeared on "American Horror Stories" (via IMDb).