How To Recreate Serena Van Der Woodsen's Hair From Gossip Girl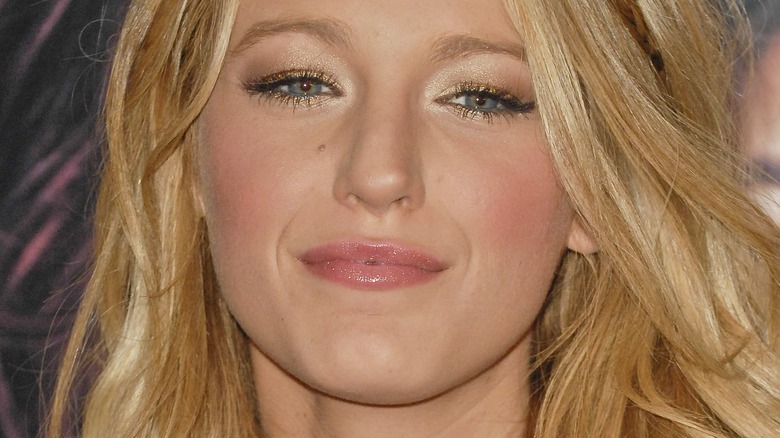 Ray Tamarra/Getty Images
Since premiering in 2007 (who knew it had been that long?), "Gossip Girl" has become a well-loved teen classic. Nostalgic, full of Y2K fashion, and risqué even for the time, the amazing fashion and hairstyles it gave us are partly why it remains so popular. Over the course of the show's six season run, fans were treated to styles like Jenny's layered shag and many, many headbands.
But, above all, it was Upper East Side socialite Serena Van Der Woodsen's hair that stole the show. Refinery 29 argues that Serena's hair quickly became as iconic as "The Rachel" haircut from cult tv show "Friends." Her bohemian looks contrasted with frenemy Blair's (played by Leighton Meester) consistently sleek and curated hairstyles. However, more than a decade later — and with a reboot that, as of this writing, has a second season confirmed — fans still want Serena's effortless style.
Thankfully, with a little help from TikTok and video tutorials, you can achieve some of Serena's most iconic hairstyles with tools you have at home. 
Serena was famous for her messy beach waves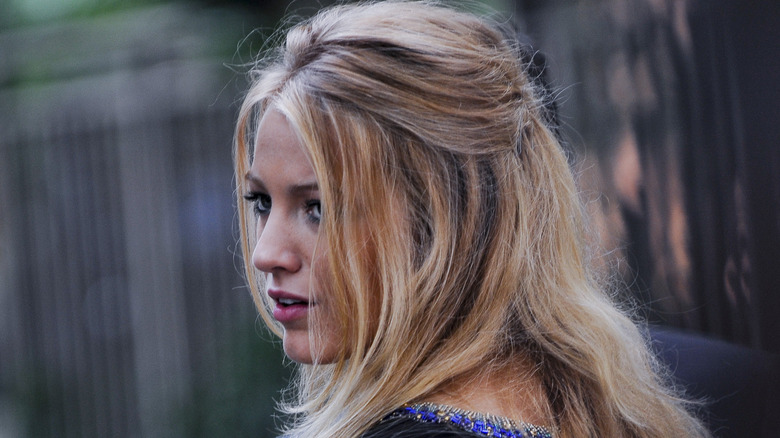 Ray Tamarra /Getty Images
The most iconic Serena Van Der Woodsen hairstyle is her messy beach waves, a style that Blake Lively is also famous for. "Gossip Girl" hairstylist Jennifer Johnson outlined how to achieve this coveted look in a video for Birchbox's YouTube channel. To start, Johnson recommends wetting your roots and prepping with some volumizing spray. Then, lift the roots with a hairdryer to create even more volume. This will give you the key base you need.
With your curling iron, take random sections of your hair and wrap them around the iron for a few seconds. To achieve an even messier and less stylized look, you can curl in different directions. Depending on your hair type, you'll need to adjust the type of curling device you use (via Cosmopolitan). When you're finished, brush through the curls with your fingers and add some hairspray. Johnson states that the hairspray should be firm, but not so firm that you have trouble brushing it out.
Finally, take a dry shampoo or texture spray and really work it into your hair until no white residue remains. Backcomb gently to achieve a final burst of volume — or, if you prefer a smoother look, you can skip this step. Either way, finish by placing some bobby pins in your hair where your fingers naturally hold the sections. Voila! You'll be the envy of everyone with your Serena van der Woodsen waves.
Serena often wore a gorgeous up-do for formal events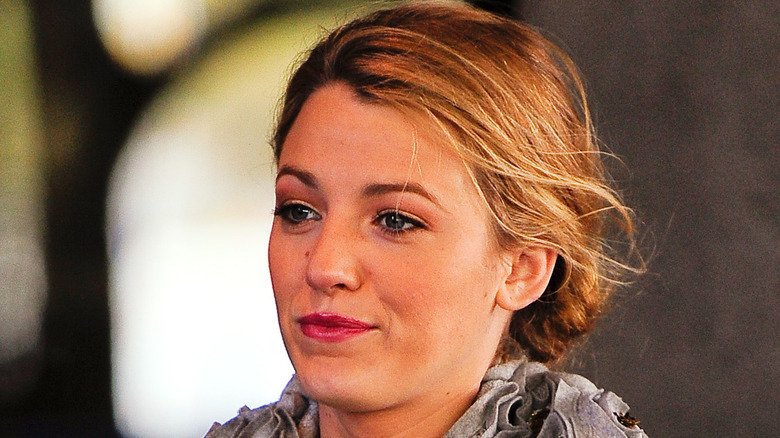 Ray Tamarra /Getty Images
Equally as well-known (but a little trickier to recreate) is the up-do Serena sports to many formal events on "Gossip Girl." Undeniably chic, it's a great option for weddings all year round. It's also a good choice for wavy hair. Luckily, TikTok user Cassidy Michelle (@justclassicallycassidy) has uploaded a step-by-step tutorial on how to achieve Serena's classy and sophisticated look. 
Start by pushing your hair back from your face. Michelle uses a bridal band, but you can use whatever you have to hand. Tie this underneath your hair and section off two thirds into a bun. Then, tie the hair underneath into two sections. (Side note: if this seems a little complicated, you can always try Seventeen's slightly easier tutorial for Serena's Grecian twist instead.)
Next, focus on one of the underneath sections and twist it, tying with a hairband. Repeat with the other underneath section. This is the tricky bit: pull the twist up into itself, and then pull one of the twists through the other. After, bobby pin them to your head securely. Repeat this process for the remaining sections of your hair. When done, pat yourself on the back (our advice, not Michelle's) and pin any stray hairs into place. And there you have it! You can now step out onto the streets with confidence knowing you look as effortlessly good as Serena van der Woodsen.