Ten Percent's Jack Davenport On What Viewers Should Take Away From The Series - Exclusive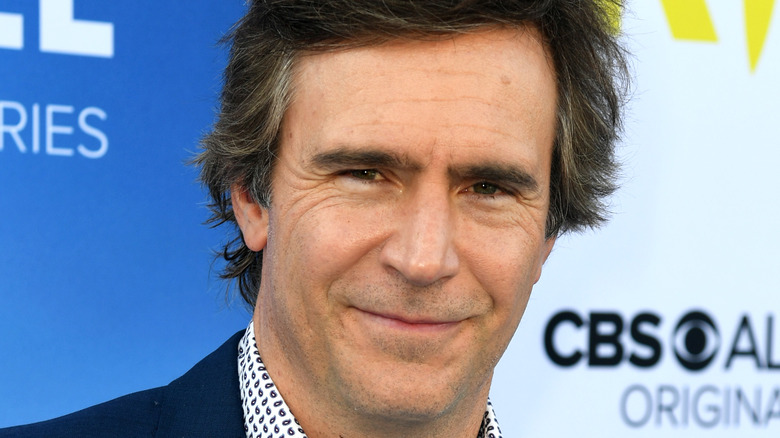 Kevin Winter/Getty Images
When the COVID-19 pandemic set in, many of us turned to television and movies as a means of escapism. From the dramatic ins and outs of "Tiger King" to the backstabbing production that is "Selling Sunset," Hollywood continued to churn out pandemic-curbed content that kept us going for quite some time. Comedy series gave many of us a chance to relax and unwind after a long day of working from home (or babysitting the kids, or trying to navigate online school, you name the hurdle and it's applicable), and there's no stopping the genre now. If you're looking for a new, comedic, witty show to give you a sense of freedom from the day, "Ten Percent" is exactly what you're looking for.
The series, exclusively premiering on AMC's Sundance Now and AMC+ today, follows "Pirates of the Caribbean" and "The Morning Show" alum Jack Davenport as London-based agent Jonathan Nightingale. His life at his boutique agency is completely turned upside down due to new on-site job arrivals, culture clashes, and situational humor many of us can relate to. Ahead of the show's premiere, we sat down with Davenport to discuss the show, its impeccable writing, and what he's hoping viewers will take away from the comedy series.
Jack Davenport did not hold his praise back regarding the show's creative mind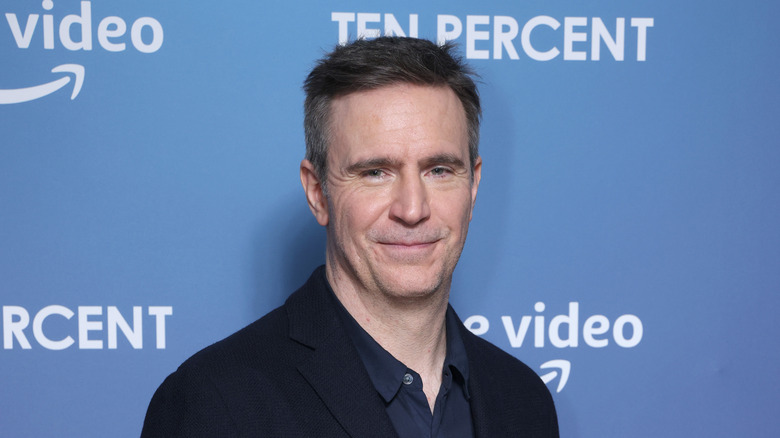 Tim P. Whitby/Getty Images
"Ten Percent" is a comical series that will leave viewers laughing alongside the actors, and the show has a core of compassion that Jack Davenport reflected upon when we sat down with him. Ruminating on the show's creative mind, John Morton, Davenport told us that throughout the course of his career, a show has rarely stood out to him quite like "Ten Percent" and he's incredibly eager to share it with viewers.
"I've been doing this a long time and I've had the privilege of working with some incredibly talented people and extraordinary writers, but John Morton is one of the most gifted writers I've ever had the privilege of working for and with," Davenport told us. "The way he melds the comic with the heartfelt in a way that it's never moreish, or saccharine at all ... if anything, it's actually quite brutally clear eyed in a lot of ways."
The actor who brought the beloved James Norrington to life further told us that "Ten Percent" is not only fun, but will bring viewers a sense of nuance and meaning, too — a perfect comedic combination.
Viewers will enjoy the celebrity cameos included in Ten Percent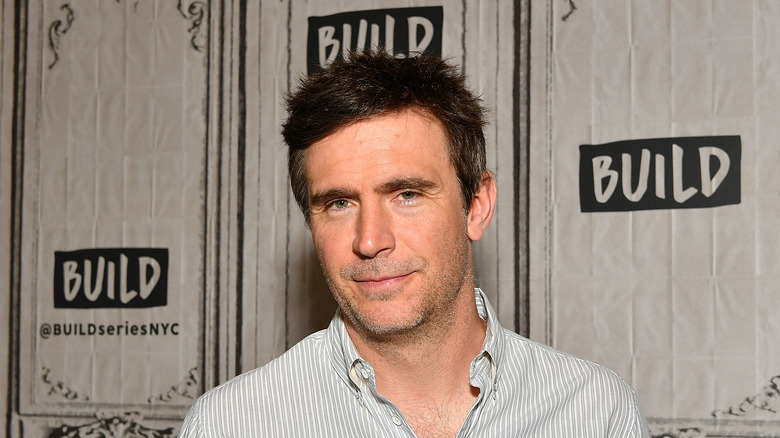 Slaven Vlasic/Getty Images
In addition to the beautiful, funny, and witty writing present in "Ten Percent," Jack Davenport further told us that audiences will love to see well-known actors and actresses essentially playing themselves on-screen. Given that the agency lifestyle portrayed in the show is such an interwoven aspect of the entertainment industry, high-profile A-listers came to set in a cameo-setting, ready to breathe life into their own personas. Want an example? How about Bellatrix Lestrange herself, Helena Bonham Carter.
"We've got all these guest stars being hilarious, being sort of themselves, and there's a lot of fun to be had out of that," Davenport told us. "Helena Bonham Carter, for God's sake ... There's a lot to enjoy there."
"The Morning Show" alum wrapped up our thoroughly enjoyable sit down by explaining that while it's "slightly embarrassing" for him to admit, it is very difficult to make a series that is so strong in and of itself. To say that "Ten Percent" is something Davenport is proud of is an understatement, and he left us with a message for the viewers.
"I genuinely believe we're worth your time," he said. "Give us a shot. I think you'll enjoy it."
The first two episodes of "Ten Percent" are now streaming on AMC's Sundance Now and AMC+, with new episodes released weekly. "Ten Percent" will debut weekly on the BBC starting May 1.