Dolly Parton Changes Her Mind About Accepting An Important Honor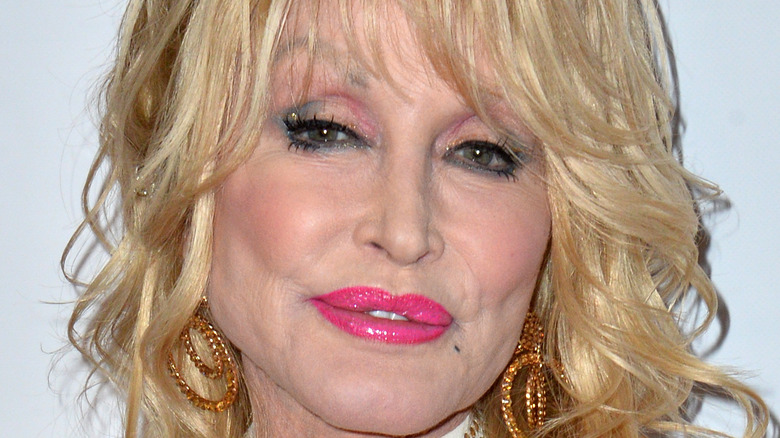 Featureflash Photo Agency/Shutterstock
Dolly Parton is used to being called any number of names: icon, legend, superstar, beloved, and goddess come immediately to mind. Her long and celebrated career includes a slew of gold and platinum albums, 10 Grammy Awards (including one for lifetime achievement), an Emmy, numerous humanitarian awards, and memorable TV and movie performances, including "9 to 5" and "Steel Magnolias" (per her website). But while Parton could be considered a "rockstar" in the sense of "isn't she awesome?", she's not someone who comes to mind when you think of a literal rock star.
That's why so many fans raised eyebrows at Dolly Parton's recent nomination to the Rock & Roll Hall of Fame in early 2022. She was one of a long list of nominees that included Eminem, Beck, Pat Benatar, Duran Duran, Lionel Richie, Carly Simon, and A Tribe Called Quest. Even Parton herself wondered why anyone would think her music was in the same category as that of Elvis, Mick Jagger, and the Fab Four. She took to Instagram to say: "Even though I am extremely flattered and grateful to be nominated for the Rock & Roll Hall of Fame, I don't feel that I have earned that right... so I must respectfully bow out."
The Rock & Roll Hall of Fame, however, refused to take no for an answer. In response, the organization praised her humility but said they were keeping her on the ballot. "[Rock] is not defined by any one genre, rather a sound that moves youth culture. Dolly Parton's music impacted a generation of young fans and influenced countless artists that followed," they said (via Spin).
Dolly Parton might go into the Rock & Roll Hall of Fame after all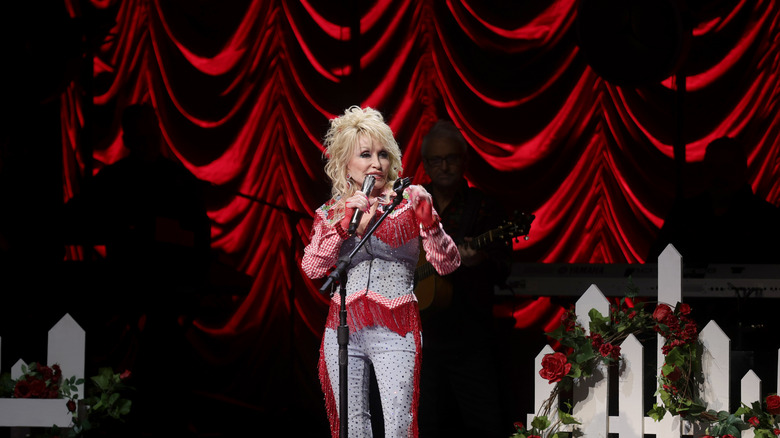 Michael Loccisano/Getty Images
Turns out, the Rock & Roll Hall of Fame recognizes more than the classic rockers like Led Zeppelin and Buddy Holly. They also honor the country and R&B musicians whose style influenced rock, as well as rap and hip-hop artists like Jay-Z who speak for the next generation of youth. So the organization's decision to put Dolly Parton on the ballot was no fluke. "We are in awe of Dolly's brilliant talent and pioneering spirit and are proud to have nominated her for induction into the Rock & Roll Hall of Fame," they said in their rebuttal (per Spin).
With that in mind, Parton seems to have had a change of heart about appearing on the ballot. In an interview with NPR to promote her new book "Run, Rose, Run," she was asked what she would do if she made the cut. "Well, I'll accept gracefully," said the music legend in her usual humble manner. "I would just say thanks and I'll accept it because the fans vote. But when I said that [I didn't want to be nominated], it was always my belief that the Rock & Roll Hall of Fame was for the people in rock music, and I have found out lately that it's not necessarily that."
Voting for the Hall's 2022 inductees closed on April 29, and results will be announced in May, per WHNT News 19. Will rock fans prove that they will always love Dolly? We'll find out soon enough.