The Real Reason Taylor Lautner May Have Come Close To Losing His New Moon Role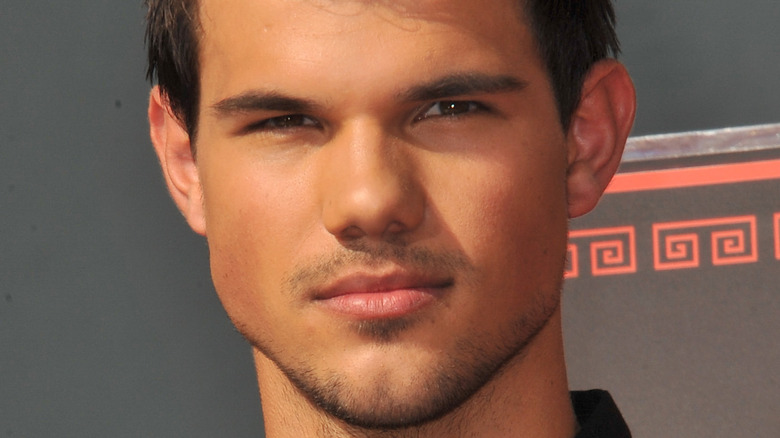 Featureflash Photo Agency/Shutterstock
Team Jacob or Team Edward? That question plagued the minds of teens across the globe in 2009, when the second installment of the "Twilight Saga" premiered. In the franchise's first film, fans got their first taste of Taylor Lautner as Jacob Black — an old friend of the Swan family. But when Bella Swan (Kristen Stewart) is left grief-stricken after the sudden departure of Edward Cullen (Robert Pattinson), Jacob soon fills the void as he discovers he's fallen in love with her.
Not only that, but Jacob discovers that he can turn into a werewolf — an ancient ability that has been passed down through generations of his tribe. In the process, Jacob undergoes a significant transformation from that of a scrawny teen to suddenly being absolutely ripped. Of course, that change was a lot to ask of Lautner, but the then 20-year-old followed a strict diet and exercise routine to gain the 30 pounds of muscle (via Men's Health) required to portray a recently transformed werewolf.
But according to "Twilight" co-star Ashely Greene, the apprehension around whether Lautner could achieve this in such a short space of time nearly cost the actor his role in "New Moon."
Ashley Greene thought the Twilight cast were replaceable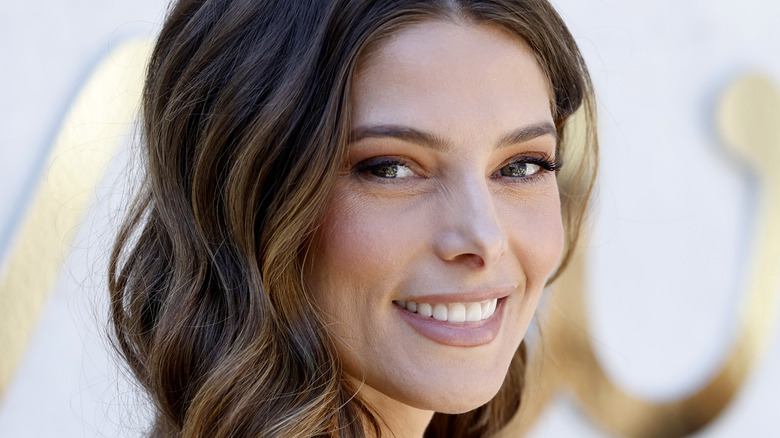 Frazer Harrison/Getty Images
Speaking on an episode of her podcast "The Twilight Effect" (via Insider), Ashley Greene recalled conversations around whether Lautner could actually achieve the body type they were asking for. "I don't remember if they had someone actually waiting in the wings, but I do remember there being discussions on whether or not he could transform into what he needed to be," she said. Greene, who played Alice Cullen, also noted that the majority of the cast was facing "a lot of pressure" for the sequel, adding that she thought "we were all, at that point, replaceable."
In the period between "Twilight" and "New Moon," the franchise had already gone through its first change of directors from Catherine Hardwick to Chris Weitz. In the process, rumors started to circulate that a recasting for Jacob was in order, with "One Tree Hill" star Michael Copon potentially filling in the role, according to MTV News at the time.
Taylor Lautner stuck to a strict routine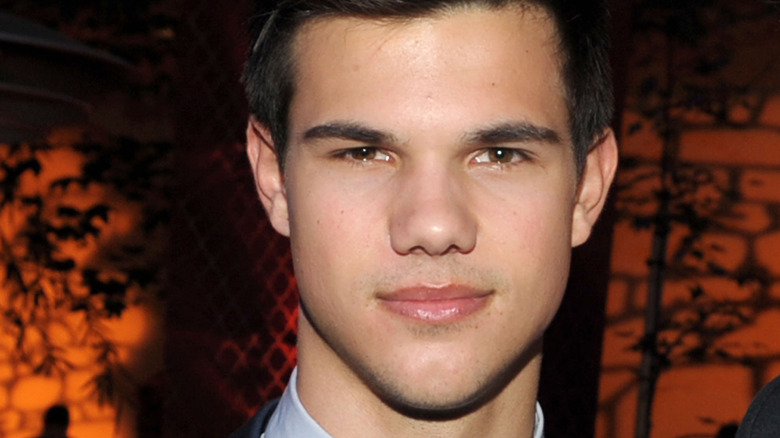 Kevin Winter/Getty Images
However, as Greene noted on her podcast (via Insider), Lautner "obviously came through because he gained so much muscle." She also distinctly remembers the actor "complaining constantly about always having to eat" to keep up with gaining muscle mass. Despite this, Lautner was dedicated to Jacob's character development — even as early as filming wrapped for "Twilight." 
"I knew I had to get to work right away; there could be no waiting involved," Lautner told Interview magazine, adding that the constant eating was a problem. "At one point I had to shove as much food in my body as possible to pack on the calories," he said. The actor was also aware of the rumors that he was being replaced but chose to block that out. "Honestly, I knew where my character went in 'New Moon' and that's all I tried to stay focused on," Lautner said during an interview with Collider. "I couldn't control things on the outside, I couldn't control the media. But I could control what I was doing to portray Jacob Black correctly. So that's what I stayed focused on the whole time."