Teresa Giudice Gives A Simple Explanation For Joe Gorga's Volatile Behavior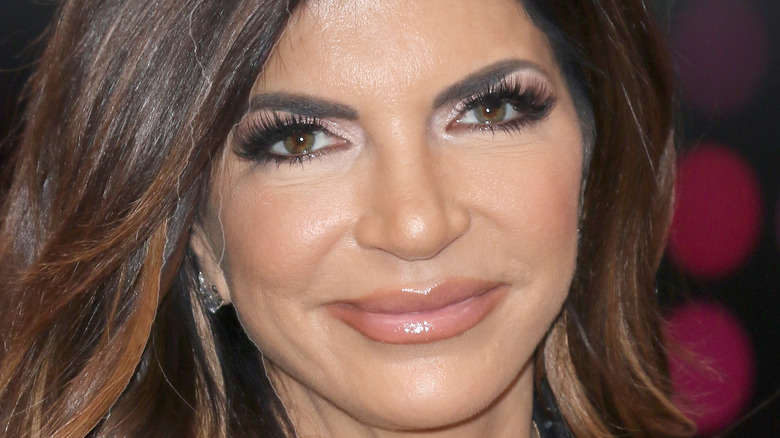 Jim Spellman/Getty Images
The "Real Housewives of New Jersey" is known for the drama, and long-time cast member Teresa Giudice has addressed her brother Joe Gorga's recent volatile behavior on the show. As fans are well aware, the 12th season of the hit Bravo reality series has been one of the most dramatic in recent years, and even saw Teresa's brother go head-to-head with his niece, Gia Giudice, per Page Six. This kind of friction drove a wedge between Gorga and the Giudice family, with Gia calling her uncle's comments about her father, Joe Giudice, disrespectful. 
When a trailer for the "RHONJ" Season 12 reunion dropped in April 2022, it came as no surprise to fans that things got pretty heated between the siblings. As Page Six notes, a teaser clip of the reunion trailer showed Teresa and Gorga butting heads, and things only get worse when Giudice refers to her brother as a "little b**** boy." The "Real Housewives of New Jersey" trailer then concludes with a clip of Gorga storming off the reunion set, telling his cast mates and host Andy Cohen, "I'm done ... You know what? I quit."
In a new interview ahead of the reunion's debut, Teresa revealed why her brother walked off the show. 
Joe Gorga was not happy with Teresa's comments at the RHONJ reunion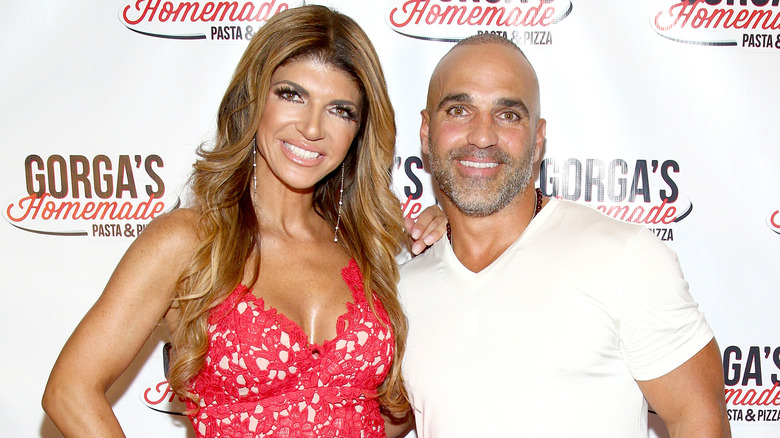 Paul Zimmerman/Getty Images
Speaking to Us Weekly ahead of the "Real Housewives of New Jersey" reunion's debut, Teresa Giudice gave a simple explanation for Joe Gorga's volatile behavior at the reunion taping. "Andy Cohen asked me a question and I gave my answer," Giudice explained. "So, when I gave my answer, my brother's like, 'There you go putting me down.' And I'm like, 'First of all, I would never put my brother down. I love my brother.'"
Giudice — who found herself at the center of a lot of drama throughout "RHONJ" Season 12 due to rumors about her fiancé, Luis Ruelas — continued on to say that she "absolutely" adores her "only sibling," but revealed that an answer she gave at the taping drove Gorga to walk off the set.
"He's my baby brother [and] no matter what, I'll always take the fall for him [because] I'm the older sister." She continued to Us Weekly, "I'll take the blame. I don't care. Blame it on me ... Andy asked me a question, I answered the question. It was my opinion and he didn't like my answer."