How Taurus Season Will Affect You If You're An Aries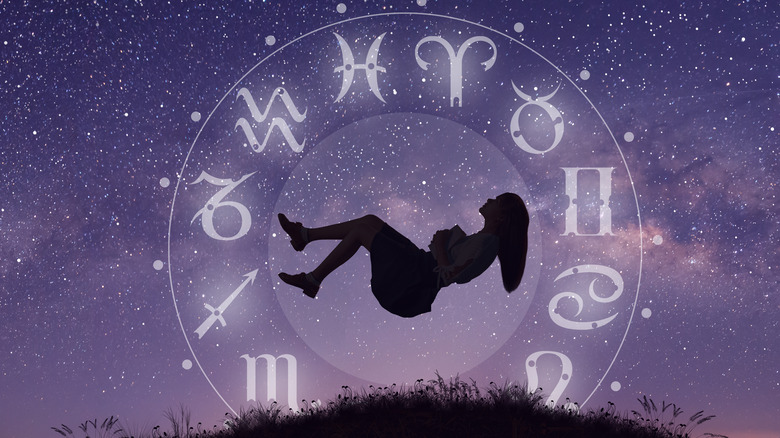 PeachShutterStock/Shutterstock
It's officially Taurus season, and that means some big changes for many members of the zodiac. Taurus season focuses on relaxation and recharging your mental and physical batteries, per Women's Health. This time of the year should be all about spending time in nature and really allowing yourself to feel some calm and peace in your life. Astrologer Donna Page tells the outlet that it's important to feel comfortable during this point in the year.
Refinery 29 notes that because Taurus like material things, those vibes could be rubbing off on everyone, so if you can and you feel like treating yourself to that item that's been in your Amazon cart for way too long, or a brand new outfit for spring, just do it. You've earned a little reward. Meanwhile, astrologer Iva Naskova tells the outlet that slowing down life a bit will also be beneficial during the Taurus season. "You'll follow through with your routines easily and tend to act more patient," she said. "It also reminds us to take things at our own pace and to stop and smell the roses."
If you're an Aries, here's what Taurus season has in store for you.
Aries should focus on their money during Taurus season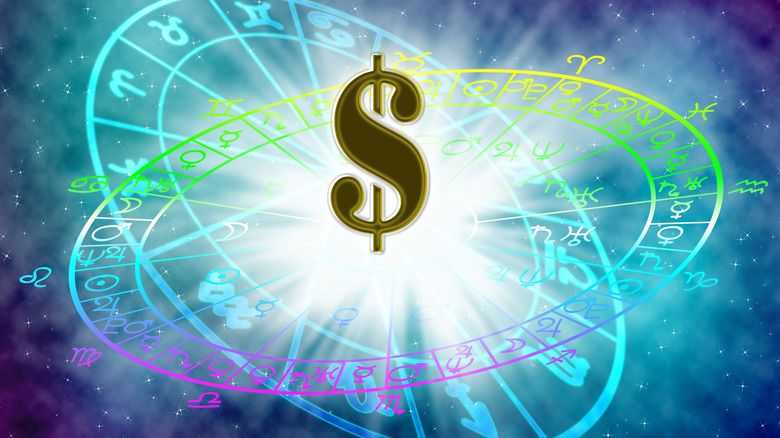 chairoij/Shutterstock
If you were born under the sign of Aries (March 20 to April 19), Taurus season may have you focusing on your money situation. According to Bustle, Aries' spending may have gotten a bit out of control in recent months, so if you feel like you've been a bit loose with your budget, this may be the perfect time to rein it in and re-evaluate your finances so that you know exactly where you stand.
"Last season, the focus was on your sense of self-identity. Now it's time to buckle down and get back on your grind in terms of money and material goods," astrologer Lauren Ash suggested. "While the desire to spend, spend, spend will be at an all-time high during Taurus season, it's best to focus on building security and saving your pennies for a rainy day."
PopSugar reveals that in addition to fixing any issues with their financial situation, Aries might also want to look for other areas of their lives where they can make improvements. This could mean revamping your daily routines, ensuring that you're getting enough sleep, or even making time for friends and family.
Unfortunately, Taurus season may have Aries feeling a bit stressed as well.
Aries may feel stressed at work or in their romantic life during Taurus season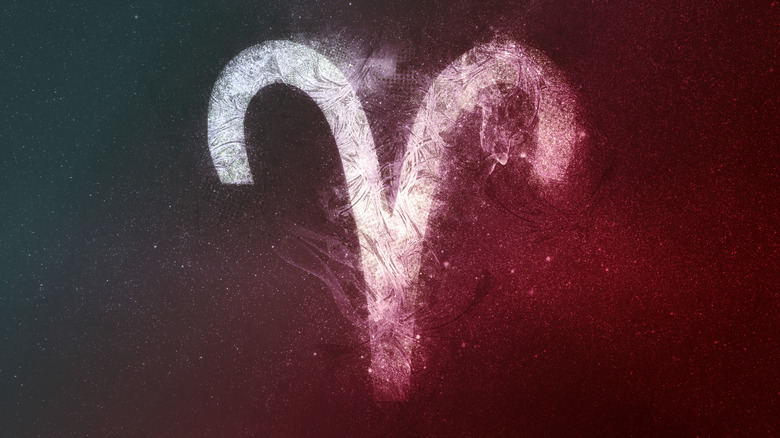 Allexxandar/Shutterstock
According to Cosmopolitan, Aries season has ended and Taurus season will be time for the fire sign to get a bit more serious about life. You might be feeling the crunch at work as things begin to move a bit quicker in your career. This is why it will be important to rest and relax whenever you get the chance. However, the hustle and bustle of your work life could lead to a big opportunity, so play your cards right.
Them notes that Aries may also be hosting some visitors, which is also stressful. Perhaps friends or family members will come to stay with you, or you'll opt to throw a party. Either way, the situation won't be a bad one. Although Aries may find themselves wrapped up in some drama when it comes to their love life. With a lunar eclipse coming in mid-May, your romantic partner may be feeling the vibes a bit too much and you could be in the line of fire.
It appears that Taurus season is going to be a busy one for Aries, but as long as the firey Ram takes it one day at a time and remains patient, they'll get through the season unscathed.