Kim Kardashian And Pete Davidson Are Now Red Carpet Official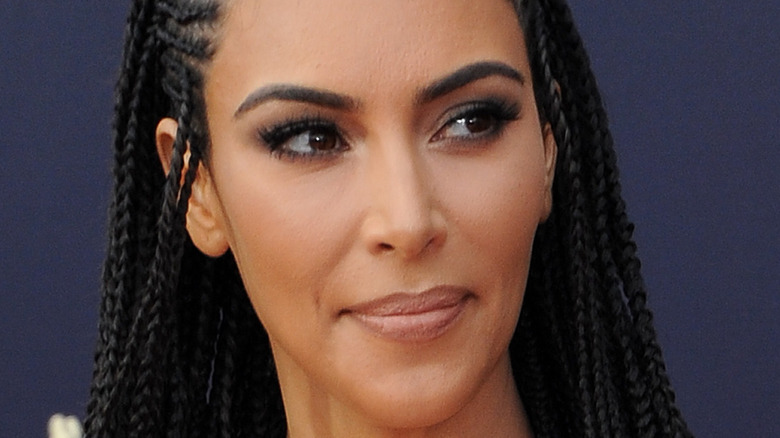 Tinseltown/Shutterstock
One of the biggest celeb power couplings met a shocking end at the beginning of 2021 when Kim Kardashian filed for divorce from Kanye West, her husband of seven years and the father of her four children. More shocking still, however, was the news that Kardashian was getting cozy with Pete Davidson just eight months later, via Us Weekly. Things moved quickly for the unusual twosome — so much so that by March 2022, Kardashian and Davidson took their relationship to the next level by becoming Instagram official. (When you're willing to show a couples pic to millions of followers, you know you're committed.)
Still, when you're an A-list celeb couple, there are certain milestones that have to be hit before you can truly call yourself an item. Attending a major event is one of them. Kardashian and West had their moment in 2013, when they appeared together at the spectacular Met Gala. At the time, the couple was also expecting their first child, daughter North. But up till now, Kardashian and Davidson hadn't yet reached that point.
That all changed on April 30, 2022 at the White House Correspondents' Dinner, a major Washington event celebrating journalists and roasting the current presidential administration (via The Washington Post). This year's event was the first since the coronavirus pandemic, and it also featured a sitting president for the first time since Barack Obama. (Donald Trump famously refused to attend.) Now, the dinner will be notable for being the red carpet debut of the reality star and the "SNL" comedian.
Kim Kardashian and Pete Davidson attended a major event together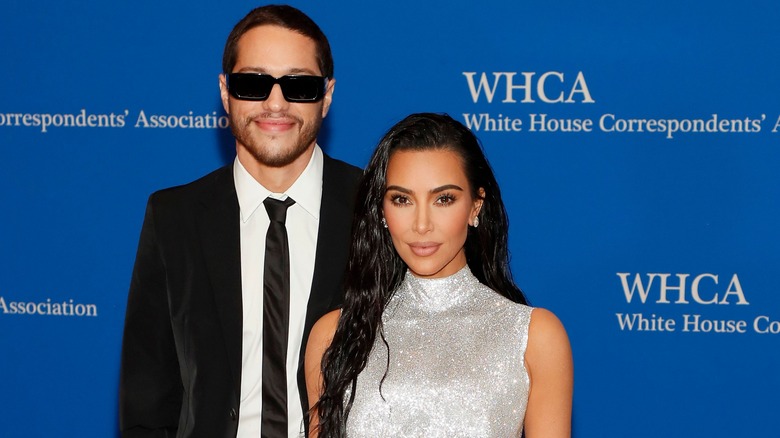 Paul Morigi/Getty Images
Causing murmurs everywhere, Kim Kardashian and Pete Davidson proved their love by appearing at the 2022 White House Correspondents' Dinner together. Looking elegant — she in a full-length glittering silver gown, he in a black suit — the couple sat at the Disney/ABC table (per Page Six). 
Now that they've made their presence known in D.C., could Kardashian and Davidson be one of the couples we see at the upcoming 2022 Met Gala? That would surely be a night no one would forget. Kardashian has not only been a regular attendee since her famous 2013 appearance, but she's known for going all out with her choice of wardrobe as well. In 2019, all eyes were on her illusion sheer Thierry Mugler bodysuit (per Cosmopolitan). Then, there was 2021's outfit — a head-to-toe black number by Demna Gvasalia that even covered her face (as seen in Vogue).
Kardashian has already confirmed that she'll be at the Met this year "if I can fit into my dress," as she recently told Access Hollywood. But, will her new love be with her? "I'm not sure," she told the outlet. "You're just going to have to wait to find out. I think we're still figuring it out." 
The 2022 Met Gala is scheduled for May 2, so all eyes will be on Kardashian's partner as well as her dress.