What We Know About Naomi Judd's Husband, Larry Strickland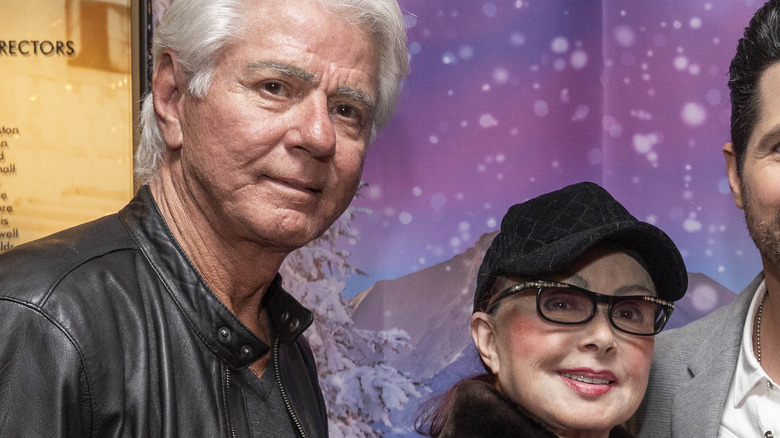 Ed Rode/Getty Images
With the devastating news of Naomi Judd's death on April 30, fans are left trying to make sense of the situation.
The country music legend had major success in the 1980s and early 1990s with her mother-daughter duo, The Judds. Fans of The Judds are no stranger to Naomi's daughters, Wynonna, one half of the country music duo, and actor, Ashley Judd. In fact, the sisters were the ones who announced Naomi's tragic death to the Associated Press, with Ashley sharing the same statement on Instagram: "Today we sisters experienced a tragedy. We lost our beautiful mother to the disease of mental illness. We are shattered. We are navigating profound grief and know that as we loved her, she was loved by her public. We are in unknown territory."
Although Naomi Judd's exact cause of death has yet to be announced, AP noted that Wynonna and Ashley's joint statement was also on behalf of Naomi's husband of almost 33 years, fellow musician Larry Strickland.
Inside Naomi Judd and Larry Strickland's almost 33 years of marriage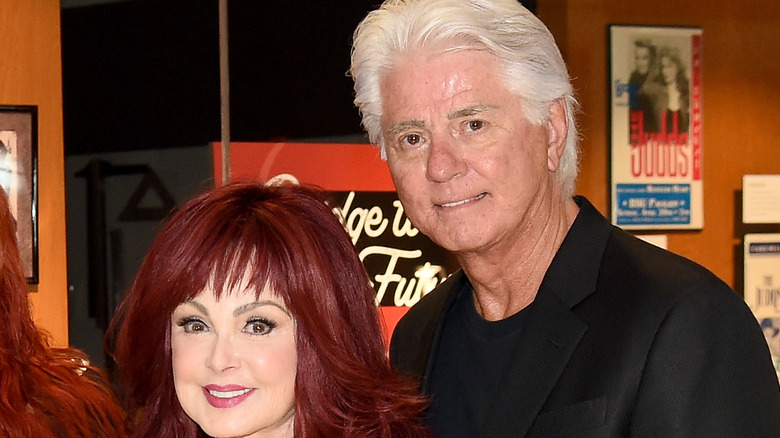 Rick Diamond/Getty Images
Aside from both being singers, Naomi Judd and her husband, Larry Strickland, had very similar upbringings. Judd even once told Closer Weekly, "We come from common backgrounds," and having large, Southern blue-collar families brought them closer together. The two who married in May 1989, according to Hollywood Life, were just about to celebrate their 33rd wedding anniversary together. 
Strickland, who was born in Raleigh, North Carolina, was trained in gospel music and joined J.D. Sumner and the Stamps Quartet in the 1970s. According to his website, through his time with the Stamps, Strickland got to record and tour with Elvis Presley until his death in 1977. Two years later was when he would meet Judd.
While the two would not walk down the aisle for another 10 years, their ceremony was a family affair. According to The Boot, Judd's daughters, Wynonna and Ashley, were both bridesmaids alongside their mother, while Wynonna also performed for the happy couple during the ceremony as well. 
Strickland and Judd had a very simple marriage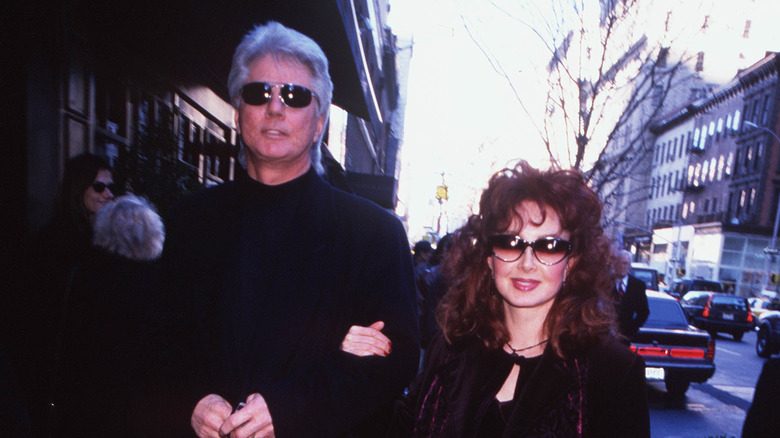 Arnaldo Magnani/Getty Images
Larry Strickland and Naomi Judd's marriage was very down-to-Earth. In her 2013 Closer Weekly interview, Judd even admitted for their 25th wedding anniversary, the couple had big plans to possibly go to Red Lobster. Judd joked, "I'm tired of Cracker Barrel."
As the years went by, Strickland also seemed to be supportive of Judd's many career endeavors, from writing her memoir to hosting her own Hallmark TV show, "Naomi's New Morning," as well as her lifelong battle with depression. In an interview with "Good Morning America" in 2016 to talk about her severe depression, Strickland appeared alongside his wife, holding Judd's hands. When host Robin Roberts asked him what advice he had for someone caring for a loved one dealing with depression, Strickland gently replied, "Get ready to walk that path with them because they're going to need you every minute."
A man of his word, Strickland walked that path with Judd until her final days. In the statement to the Associated Press, Judd's family has asked for privacy during this difficult time.