The Heartwrenching Event Wynonna Judd Will Attend In The Wake Of Her Mother's Death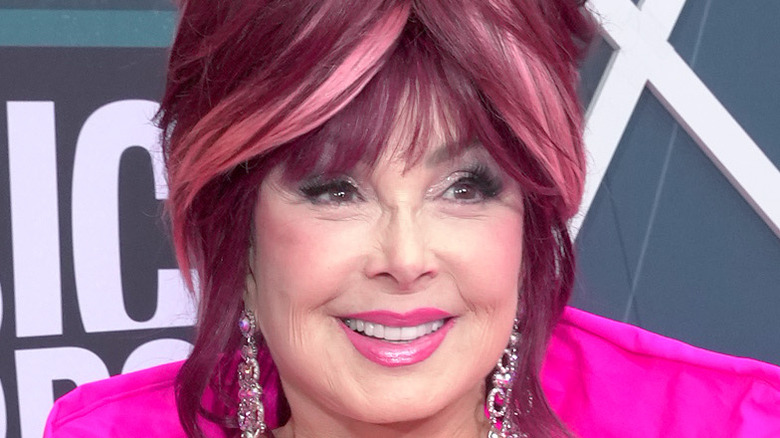 Kevin Mazur/Getty Images
The music world was rocked to the core by the heartbreaking news of Naomi Judd's death at age 76. Her grieving daughters, Wynonna and Ashley, posted the announcement to their social media accounts: "Today we sisters experienced a tragedy. We lost our beautiful mother to the disease of mental illness. We are shattered. We are navigating profound grief and know that as we loved her, she was loved by her public. We are in unknown territory."
There are still many unanswered questions surrounding Naomi's death. She was open about her struggle with severe, treatment-resistant depression, as she revealed in an interview with "Good Morning America." Still, at the time of her passing, her life seemed to be taking a turn for the better. Just a few weeks earlier, Naomi and Wynonna had reunited as The Judds for the first time in 20 years to perform their hit "Love Can Build a Bridge" on the CMT Awards, per Rolling Stone. Tickets had just gone on sale for their final tour, a 10-show run beginning in Grand Rapids, Michigan and ending in Nashville, Tennessee according to Taste of Country.
Sadder still, Naomi's passing occurred just a day before she and Wynonna were scheduled to be inducted into the Country Music Hall of Fame. It would have been a triumphant capping to the country star's career, which spanned nearly four decades. It would have been understandable if the ceremony were to be postponed or canceled altogether, but Naomi's family insisted otherwise.
Wynonna Judd is expected to attend the Hall of Fame induction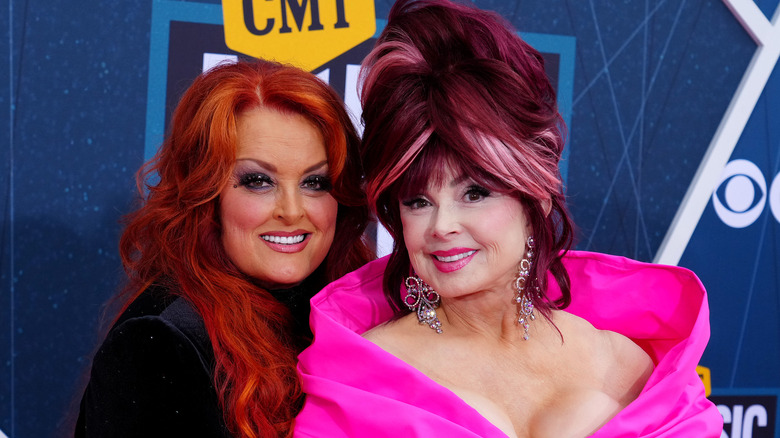 Jeff Kravitz/Getty Images
In a statement by Kyle Young, CEO of the Country Music Hall of Fame and Museum he said, "We are shocked and saddened to learn of the death of Naomi Judd ... Naomi overcame incredible adversity on her way to a significant place in music history. Her triumphant life story overshadows today's tragic news. Her family has asked that we continue with [T]he Judds' official Hall of Fame induction on Sunday. We will do so, with heavy hearts and weighted minds. Naomi and daughter Wynonna's music will endure."
Wynonna Judd is still expected to attend the induction ceremony and receive the honor on behalf of herself and her mother, a spokesperson told People. However, the red carpet parade before the show has been canceled.
Fellow country star Bill Anderson tweeted a touching anecdote about meeting Naomi when she was a contestant on a game show he was hosting. At the time, she was still a nurse, but she expressed that she hoped she and Wynonna would make it in country music. "I was looking so forward to recalling that moment with her on Sunday," he said. Actress and daughter of Naomi, Ashley Judd responded, "Mr. Bill, this moves me so deeply. I am crying. Thank you for sharing."
It's a safe bet that Ashley won't be the only one getting teary at the induction ceremony.