Ten Percent's Jack Davenport Reflects On His Character's Development - Exclusive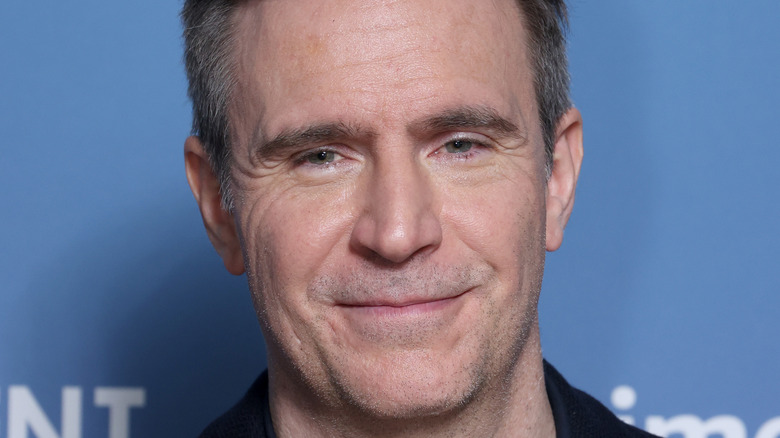 Tim P. Whitby/Getty Images
The great actors of our day are often synonymous with the characters they have played. For instance, Gary Oldman will forever and always be Sirius Black, and Jennifer Lawrence will be Katniss Everdeen to "The Hunger Games" fanatics. But when we ponder these iconic characters, it begs the question: Just how connected to these beloved roles are the actors themselves?
Perhaps one of the defining franchises of the early to mid-2000s is Disney's "Pirates of the Caribbean," and the series brought us yet another beloved character: James Norrington, played by the exquisite Jack Davenport. Norrington's character arc was heartbreaking, flawed, and cut short in the third installment, but it gave us an insight into just how dedicated Davenport is to his roles. The British actor is once again coming to the screen, this time in a comedic form in the new show "Ten Percent," and we sat down with him for an exclusive interview ahead of its premiere.
Davenport is just as lovely — if not more so — in person than we could've imagined, and in addition to chatting about the show's creator and its impeccable writing, Davenport discussed his own character and what it was like fulfilling such a role. Ultimately, was "The Morning Show" alum pleased with his character's arc, or was he left wanting more?
Jack Davenport didn't hold back when exploring his Ten Percent character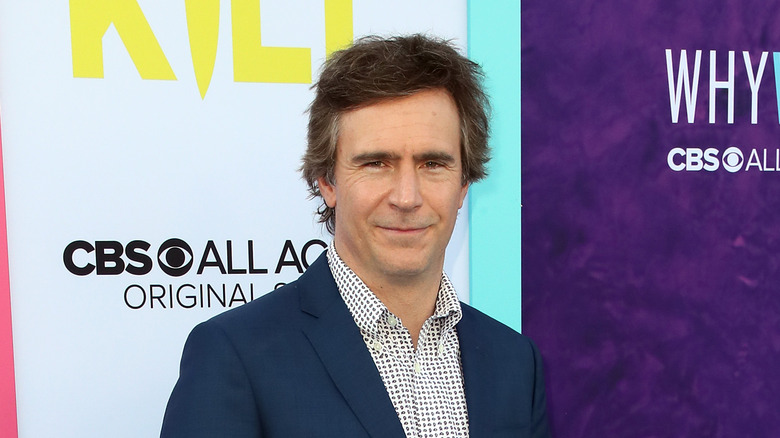 David Livingston/Getty Images
Thanks to the brilliant mind of creator John Morton, Jack Davenport was presented with a gripping script. His character, London-based agent Jonathan Nightingale, is thrown into a world-colliding circumstance when his workplace is overturned by a new American arrival, shocking twists and turns, and situational humor that we can all relate to. So what did Davenport think of the character, and what was his approach to the dry, witty role? During our exclusive interview, Davenport shared that there was quite a bit of content to rely on during filming, and he jumped into the experience with both feet.
"There was a lot to hang your hat on, so I dived right in, because why wouldn't you?" Davenport told us. "All of us have got wonderful parts, and everyone gets foregrounded. It's a true ensemble. Everyone gets to shine."
Of the well-rounded cast dynamic, Davenport told us that audience members will surely resonate with the characters, as they all present "different qualities," bringing a complexity to the screen. "In my case, lack of quality in some instances," Davenport said of his own character. "Better that — he's flawed."
Jack Davenport didn't predict the journey that his character would go on throughout the show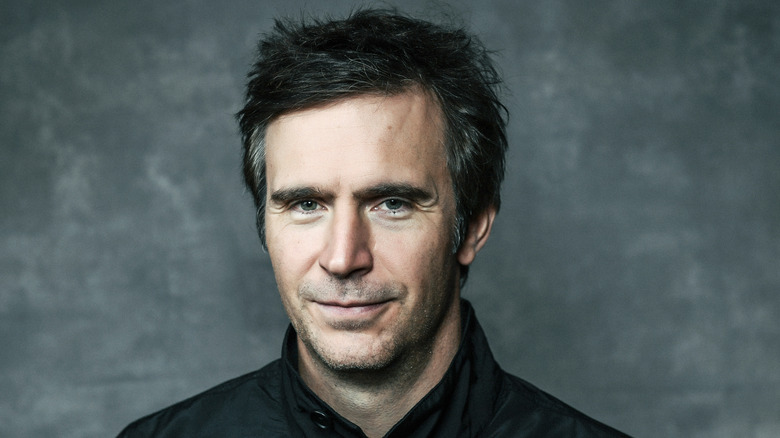 Gareth Cattermole/Getty Images
Of his "flawed" character Jonathan Nightingale, Jack Davenport shared with us that "Ten Percent" was quite a journey, and throughout the filming process, he never expected Nightingale to go through such an unpredictable experience. "I hadn't anticipated the journey that my character gets to go on. It's quite a ride," Davenport said. "Consequently, it's the role of a lifetime."
Considering such a career-defining role, "The Morning Show" alum expressed his thoughts regarding the situations his character faces, from navigating a changing working dynamic, to dealing with life without a parent, to looking down the barrel of losing your job. "I know how destabilizing that is," Davenport said of Nightingale's experience on screen. Furthermore, Davenport shared that his own experience working with agents from such an early age gave him appropriate insight into the role, helping him to navigate such a flawed character.
"I'm not an agent, but I've worked in this business for 30 years, so I'm very familiar with the centrality of the agent to the overall structure of show business as a whole," the "Ten Percent" star explained.
The first two episodes of "Ten Percent" exclusively premiered on AMC's Sundance Now and AMC+ on Friday, April 29, with new episodes released weekly. "Ten Percent" will debut weekly on the BBC starting May 1.