Katherine Langford Is Excited To Tell 'Uniquely Female' Stories - Exclusive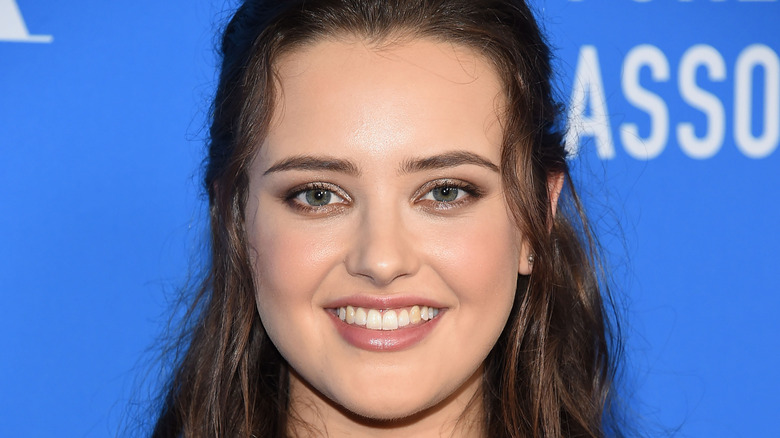 DFree/Shutterstock
Katherine Langford is probably best known for her roles as Hannah Baker in "13 Reasons Why," Meg Thrombey in "Knives Out," and Leah Burke in "Love, Simon." Many of her projects have been quite different from one another because Langford has enjoyed pushing herself to inhabit and connect with different kinds of people. But one common thread in her acting is that she wants to tell "uniquely female" stories.
Along with her acting, Langford is a brand ambassador for L'Oréal Paris and has been using her platform to support their Women of Worth initiative. Each year, L'Oréal Paris Women of Worth works to support grassroots female philanthropists with the necessary funding and a mentorship program to push their mission forward. During an exclusive interview with The List, Langford discussed why uplifting female voices is so important to her acting and the causes she supports. She went on to share how she hopes to grow into the characters she'll play in the future and continue to highlight women's journeys.
How she's picked what roles to take so far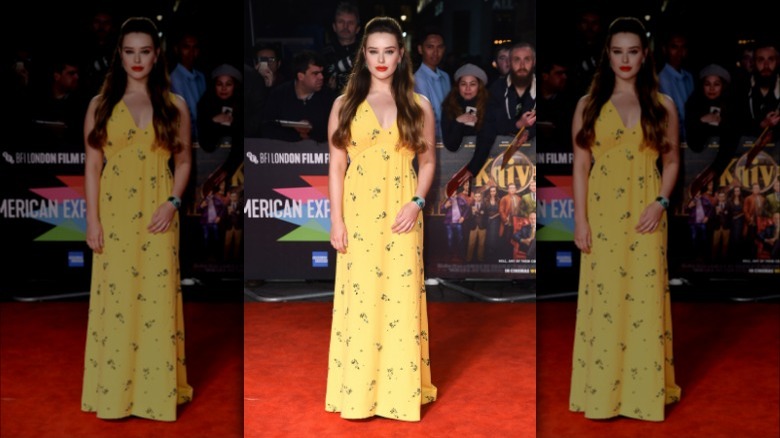 Featureflash Photo Agency/Shutterstock
Katherine Langford has already had an impressive career with several roles that meant a lot to her and her fans. Notably, she named her roles as Hannah Baker in "13 Reasons Why" and Leah Burke in "Love, Simon" as giving her a chance to connect with people and speak out about mental health and LGBTQ+ rights. When discussing those roles, Langford said, "I feel very lucky that I've been able to be a part of these projects that have resonated not just on a creative level but then also have been able to speak to these global issues."
Although she loves being part of projects that address important issues, Langford added that when she's picking projects, she's first drawn in by a good story. "I'm always driven towards the story and the creatives behind it. It's always important to be passionate about the story that you're telling, but also, the beauty of an actor is being able to explore different lives through the different people that you play," she explained.
In the future, Langford wants to tell 'uniquely female' stories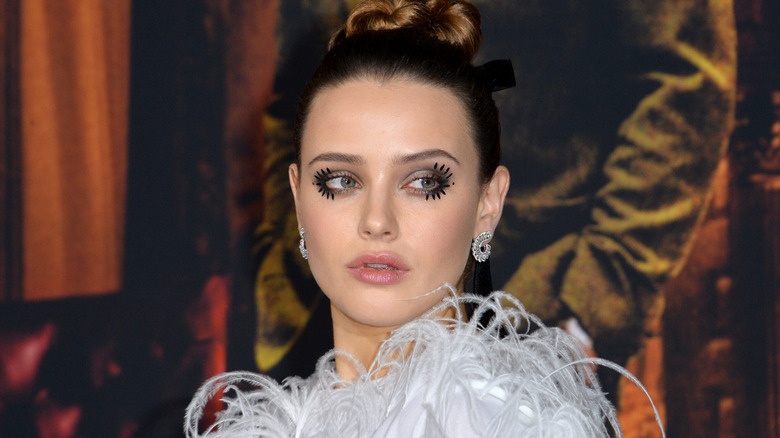 Featureflash Photo Agency/Shutterstock
While appreciating the roles she's had up to now, Katherine Langford said she's excited for the stories she gets to tell as she ages. She's particularly interested in how she can explore female stories through her acting. "I'm finding that the more I learn and evolve, the more excited I am to venture into telling stories about the uniquely female journey. I can't wait to play a grandmother or an old woman," she said. "I can't even wait for the roles that I get to play when I'm 50 or 30, and even now, as a woman in my mid-20s, those are stories that excite me and that I look forward to being able to play when the time comes."
Throughout her career, Langford said the most important thing she's learned is how to evolve and change. While she might enter a project with one idea, it's essential to adapt and allow the role to grow into something she didn't expect. She's excited to see how her work can further grow as she does. "I love the idea of being able to evolve ... and [I'm] looking forward to getting to play the different roles I'm going to get to play the more life experience that I get," she said.
Visit WomenofWorth.com to learn about past honoree classes and more about the program.