Which Famous Celebrity Did Meghan Markle Allegedly Want To Be Just Like?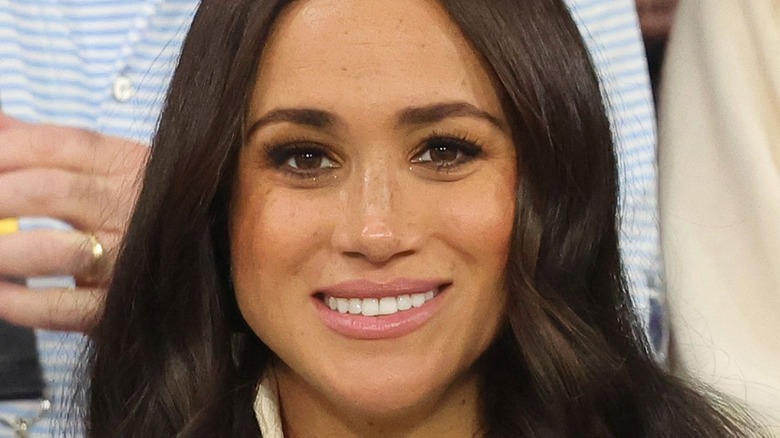 Chris Jackson/Getty Images
Before Meghan Markle was arguably the most famous woman in the world, she was an actress, known for her work on the show "Suits." The California native was also working to develop a lifestyle site called The Tig, which the TV star launched in 2014, two years before meeting Prince Harry on a blind date (via People and Brides).
About her inspiration for the site, Markle explained to Tory Daily in 2014, "​​Tignanello is a full-bodied red wine." She went on to say that "in wine circles, it is nicknamed 'Tig.'" When she tried the wine, the now mom of two said this was an "aha" moment. "I finally understood what people meant by the body, structure, finish, legs of wine," Markle said, adding, "The Tig is my nickname for me getting it. Not just wine, but everything."
The "everything" was fashion, food, travel and lifestyle, and by all accounts, Markle felt very passionately about taking her vision to the next level, much like another famous celebrity did with her lifestyle site. But just three years after launching The Tig, the soon-to-be royal shut it down, in April of 2017. The timing was curious — just seven months before she became engaged to Prince Harry.
Meghan Markle's dedication to The Tig ran deep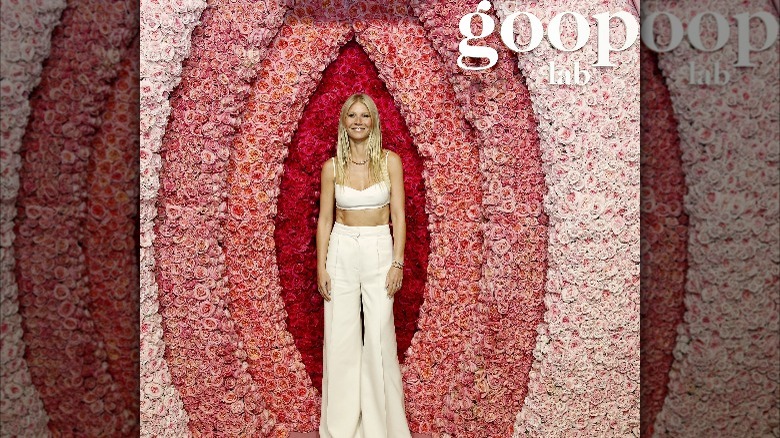 Rachel Murray/Getty Images
Speculation ran rampant about why Meghan Markle shut down The Tig in 2017, with people wondering if the royal family made her shutter the project. That the site was yet another casualty of the Duchess of Sussex joining Prince Harry's family is even more puzzling given what Tina Brown's new book about the royal family, "The Palace Papers" claims about Markle's vision for The Tig (via Town & Country).
In the book, Brown writes about Markle, "she often was still on set at four a.m. She spent the downtime furiously updating The Tig, which she was convinced, not without reason, could emulate the success of Goop, Gwyneth Paltrow's canny second-act creation of a pampering and wellness e-commerce site." Yes, Goop, the Oscar-winning star's site that got off the ground in 2008 (via Life & Style). Unlike The Tig, it's still going strong. As of 2019, the company had a valuation of $250 million.
It seems the success of Paltrow's pet project did not go unnoticed by Markle, about whom Brown says a source who worked with the royal on "Suits" said she was constantly talking about.
But becoming the next Gwyneth Paltrow and the next Goop was not to be for Markle.
Meghan Markle would not become the next Gwyneth Paltrow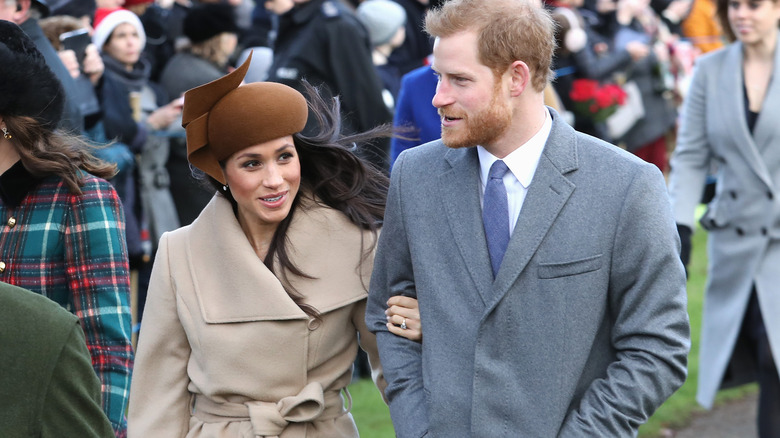 Chris Jackson/Getty Images
According to Tina Brown's book "The Palace Papers," ultimately, The Tig didn't have what it took to rise to the level of Goop. "What it lacked was Paltrow's sly positioning that she was in on the joke of monetizing eyeballs," the author writes, citing the "Shakespeare in Love" actress' infamous This Smells Like My Vagina candle as an example of a product that "would never have found itself onto Meghan's earnestly tasteful Tig" (via Town & Country).
Indeed, whether The Tig failed due to pressure from inside the royal family or if Meghan Markle ended up simply shifting her life goals upon meeting Prince Harry, we may never know for sure. But in 2017, the year before she married her now-husband, the former actress (yes, she left her acting career behind as well) took to her site to inform fans it was shutting down.
"After close to three beautiful years on this adventure with you, it's time to say goodbye to The Tig," Markle wrote in a message that remains on the site to this day. She encouraged followers to "Keep finding those Tig moments of discovery, keep laughing and taking risks, and keep being 'the change you wish to see in the world.'" Her final words were very telling, as soon, she may have needed to hear them most: "Don't ever forget your worth — as I've told you time and time again: you, my sweet friend, you are enough."