Meghan Markle Faces A Massive Setback With Her Netflix Partnership
Chris Jackson/Getty Images
Back in 2020, Meghan Markle and Prince Harry signed a deal with Netflix to create content in exchange for almost $100 million, per Us Weekly. "Never before has a real-life royal of this magnitude gone commercial and to Hollywood," wrote Jonathan Shalit, chairman of London's InterTalent Rights Group (via The New York Times). The creative partnership between the streaming giant and the Duke and Duchess of Sussex came as Netflix was experiencing a wave of success and signing other high-profile people like Barack and Michelle Obama.
But during the first quarter of 2022, Netflix hit some bumps in the road. Instead of growth, the company reported a loss of 200,000 subscribers. In addition, Netflix forecast two million more subscribers would leave the platform during the second quarter of 2022, per the Los Angeles Times.
In response to the loss of customers, the streaming service started making cuts to personnel. "Netflix recruited me seven months ago only to lay me and a bunch of other talented people off today," tweeted Evette Dionne, a former Netflix employee, on April 28.
Besides staff layoffs, Netflix took a look at its original programming and made some cutbacks there, too. "Dino Daycare" and "Boons and Curses," two animated offerings, were canceled, along with a project that was close to Meghan's heart (via Deadline).
Netflix cancelled Meghan Markle's animated series Pearl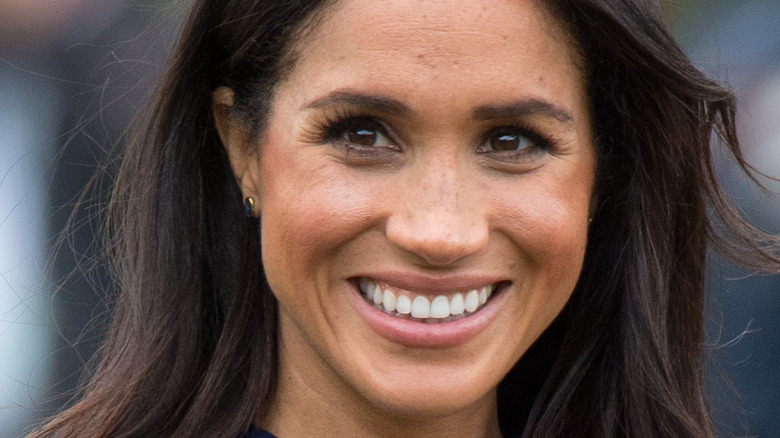 Pool/Getty Images
On May 1, Netflix announced that it would not move forward with "Pearl," Meghan Markle's proposed animated series, per Deadline. According to the Duke and Duchess of Sussex's Archewell Productions, "Pearl" was set to tell the story of "the heroic adventures of a 12-year-old girl who is inspired by influential women from history."
David Furnish, one of the series' executive producers and husband to rock legend Elton John, expressed his enthusiasm when the show was announced, saying that he and Meghan "are deeply passionate about bringing the inspirational and positive stories of extraordinary women from around the world to a global audience of all ages" (via Hello!).
The program's title appeared to have a close connection to the duchess, since Meghan is the Welsh name for "pearl," per The Bump. Like the series' protagonist, Meghan also looked to the leading women of the time when she was a child. Speaking on International Women's Day in 2015, the duchess recalled her dismay at sexism in a TV commercial. To get the wording changed, she began a letter-writing campaign. "My 11-year-old self worked out that if I really wanted someone to hear me, well then I should write a letter to the First Lady," she said, per YouTube. Meghan not only received responses back from the three women she wrote to, including then-First Lady Hillary Clinton, she also got the company to change the sexist wording of the commercial.
The future of Netflix and Archewell's partnership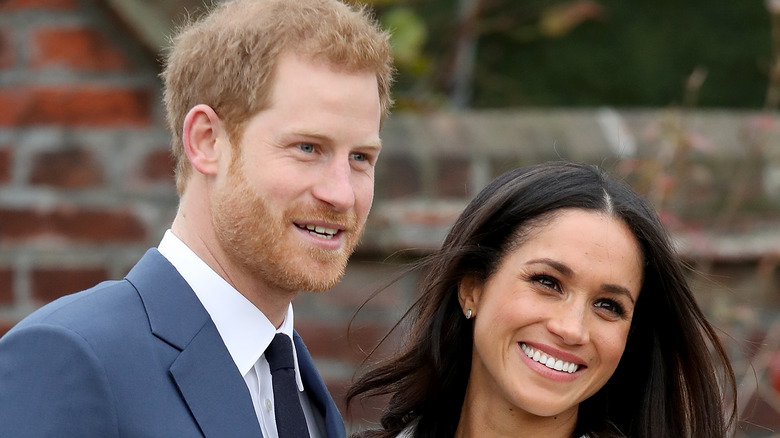 Chris Jackson/Getty Images
So far, Prince Harry and Meghan Markle's Archewell Productions does have one Netflix project that is moving forward. "Heart of Invictus," Harry's documentary about the Invictus Games, features "powerful stories of resilience and hope from competitors," per Archewell. Filming for the documentary took place in April 2022 at the rescheduled 2020 Games in the Netherlands. A crew followed Harry and Meghan to capture footage during the games. According to Charles Rae, a royal commentator, it's possible that the couple's recent visit to Queen Elizabeth might feature in the finished program, per Express.
Besides the documentary, the path to future programs between Archewell and Netflix is unclear. Richard Fitzwilliams, a royal expert, told the Daily Mail that he thinks the streamer will want more programs soon. "Harry's military experience might be tapped – he has after all served two terms in Afghanistan," Fitzwilliams said. "Meghan's experience as a thespian is another possibility – this was her life before she married Harry."
Whatever the programming future holds, it's likely that Meghan's career in the entertainment industry will serve her well. According to Deadline, the former "Suits" actor has weathered rejections before and she will persevere.