Is Something Shady Going On With Lady Gaga's Instagram Comments Section?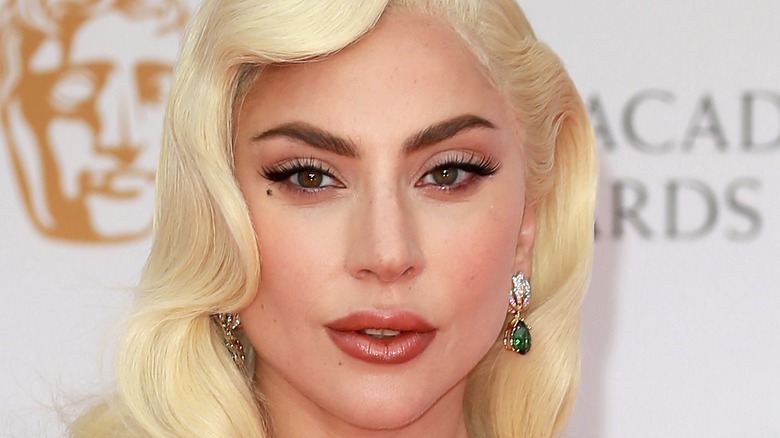 Cubankite/Shutterstock
Lady Gaga has spent over a decade in the spotlight as one of the most beloved pop stars. During that time, she's never been afraid to speak her mind, constantly pushing the boundaries in Hollywood. Many of her songs and personal ideologies have upset groups — especially religious ones — as her ability to say what she wants without concern for what others think is sometimes off-putting (via The Hollywood Reporter).
The pop star gained back some of the fans she had alienated with her outspoken lyrics when she starred in the fourth remake of the hit movie "A Star is Born." However, following the film's release, it seemed like Gaga had gotten a little too comfortable with her co-star, Bradley Cooper, at least according to trolls on the internet (via the Daily Mail). Russian trolls especially took issue with Gaga, as they felt she was the reason behind Cooper's split from the Russian model, Irina Shayk.
Those who felt strongly about the split were constantly in Gaga's Instagram comments, saying offensive things, mostly demanding that she give Cooper back to Shayk. Eventually, the comments subsided, but now, Russian commentators are back on the singer's page, and this time, they're upset for an entirely different reason.
Russian trolls are back in Gaga's Instagram comments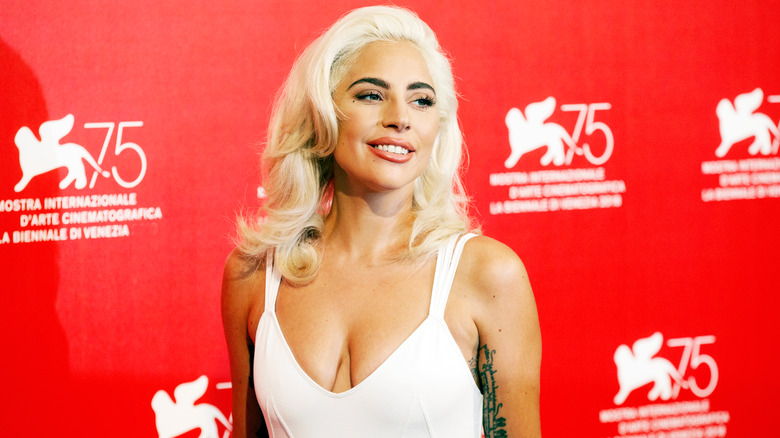 Andrea Raffin/Shutterstock
Lady Gaga's ability to speak her mind has allowed her to share her feelings on political issues with ease. Recently, the singer and actress sent her support to the people of Ukraine at the SAG Awards in February 2022. Speaking with Laverne Cox for E! News, Gaga said, "This is a beautiful night when we get to celebrate art together and celebrate each other. There's so much going on in the world, and my heart really goes out to Ukraine. I think tonight we should all sit in the gratitude of this," (via Twitter).
Gaga previously made a statement on stage during one of her performances in 2012, challenging Russia to arrest her for her support of the LGBTQ+ community (via YouTube). That previous incident — which has newly resurfaced on YouTube — coupled with Gaga's support of Ukraine seemed to be the final straw for some Russian Instagram users. Recently, they've stormed her comments section with offensive messages.
On her most recent photo, there are comments in Russian that read, "Well, what about the Russians? Let the fight begin," and "Ban the music and films of this person in Russia. She offends the Russians." Another stated that Gaga had "insulted an entire Russian nation," with what she said about Ukraine. Several other comments are posted in Russian, and numerous individuals have repeatedly left the Russian flag emoji in her comments section as well.
It seems like something seriously shady is going down in Gaga's comments, though at this point, she might be used to it.