The Real Reason Trinity Valley Refused The Offer To Be In Cheer Season 1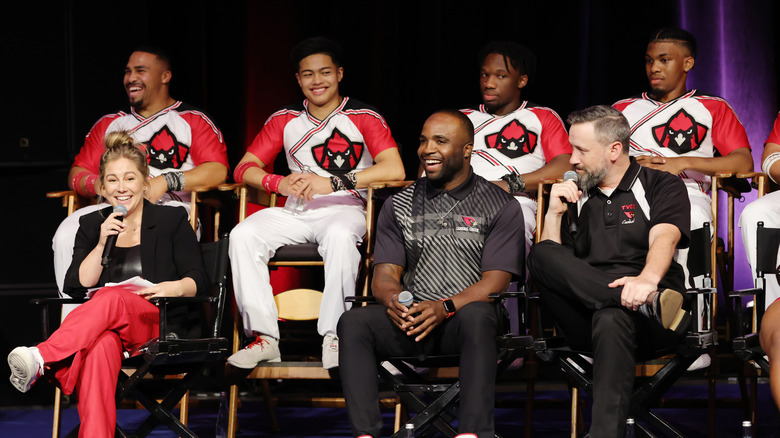 Emma Mcintyre/Getty Images
It's been two years since Netflix graced us with the cut-throat, entertaining, and chaotic world of "Cheer"—a docu-series that follows Texas-based colleges through the competitive cheerleading world. The series, which premiered in 2020, followed Navarro College's Bulldogs Cheer Team from Corsicana, Texas, and how they train, compete, and get to their final destination of the National Cheerleading Championship, which is held annually in Daytona Beach, Florida. The TV show immediately became a household favorite, as viewers were not only invested in the cheerleading team's success but the individual storylines of the cheerleaders, as well. 
One of the biggest household names to come out of "Cheer" was of course Navarro College Bulldogs Cheer Team's coach, Monica Aldama. For those who compete in cheerleading themselves, or follow competitive cheerleading, Navarro College is the top tier of cheerleading. However, for those who are new to the sport, seeing the intense training and commitment that these athletes have was seriously entertaining and made for an excellent series. 
The six-part docu-series gave us an inside look at how exciting the world of competitive cheerleading is — and took Netflix viewers on a wild journey from the start of the season to the end.
How Navarro College competes in Cheer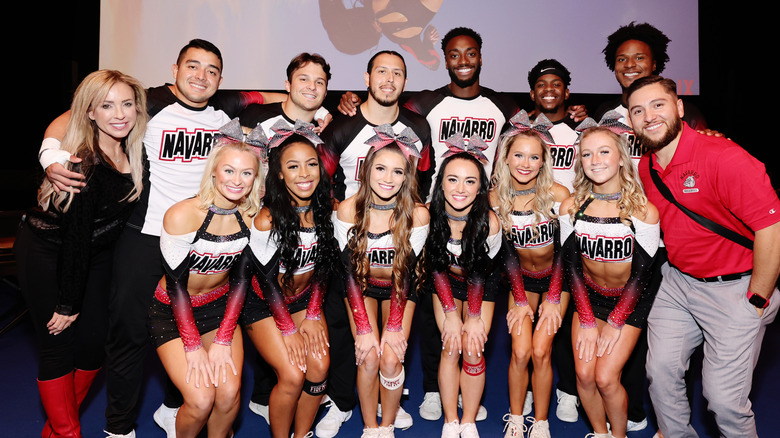 Emma Mcintyre/Getty Images
For many viewers, Navarro College's storyline was something they were incredibly invested in, especially in their training for Daytona. The Guardian reports that it's easy to become invested in this journey alongside the team. The coaches and the cheerleaders constantly boast about coming in "first" at Daytona and are working to add another trophy and title to their list. 
What fans of the show didn't know until much later is that Navarro is one of two colleges that compete against each other at Daytona. The show leaves out this important detail to viewers throughout the series in Season 1. The first season only followed Monica's team and Navarro College, and did not interview or follow any other teams. However, in Season 2, when "Cheer" returned, a new team was in the mix. 
Season 2 brought, not only a follow up to Navarro College's cheerleading team with new headliners and backstories, but also brought us into the world of Trinity Valley's cheerleading team—along with their head coach, Vontae Johnson. As it turns out, Trinity Valley is an incredibly important story in the "Cheer" world and universe because they are the only team that Navarro competes against when they compete at Dayona every year. This is because, according to Slate, both Navarro and Trinity Valley are the only Advanced Large Co-Ed teams at Daytona. 
Why wasn't Trinity Valley in Season 1 of Cheer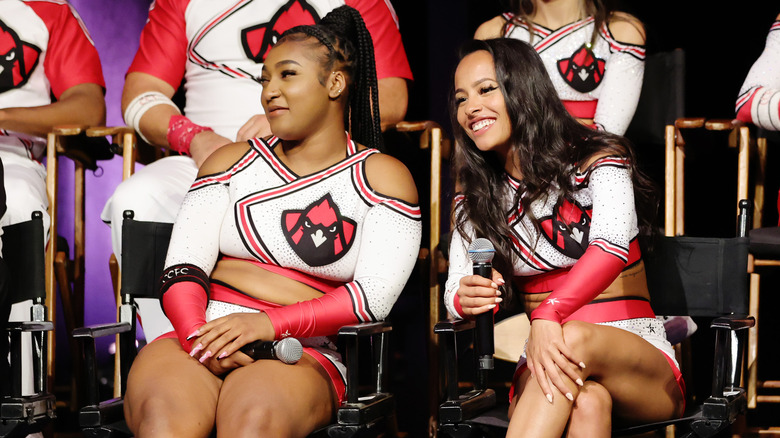 Emma Mcintyre/Getty Images
Many viewers were wondering why Trinity Valley was not included in the first season of "Cheer" on Netflix, seeing as they are such an integral part of Navarro College's storyline. Being one of the only two teams that compete at Daytona, one would assume that Netflix would want them to be in the show alongside Navarro, to follow them on the road to competition—much like they did in Season 2. 
As it turns out, there was a real reason that Netflix didn't cover Trinity Valley in Season 1 of the series. ABC reported that Trinity Valley's head coach, Vontae Johnson, was the one who turned down Netflix the first time around. The reason behind this? Johnson didn't want the cameras and the pressure to impact the team's success at Daytona. He thought that it would be too much of a distraction for the team. 
However, when they saw Season 1 on Netflix and were approached a second time, he couldn't turn them down. Johnson told Entertainment Tonight that he loved the way that Netflix was able to portray the athletes in the first season. He knew he couldn't turn them down a second time, seeing how cheerleading was given such a positive light. And, it's a good thing they did, because (spoiler alert) Trinity Valley took home that trophy at the end of Season 2.