This Iconic Character's Rumored Return Has Days Of Our Lives Fans Excited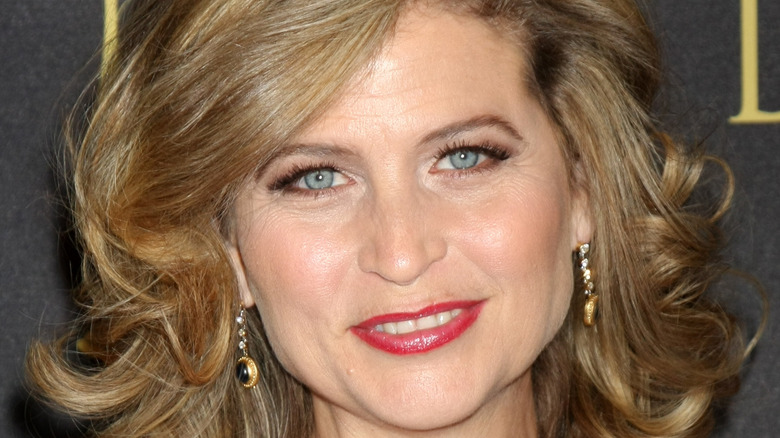 Kathy Hutchins/Shutterstock
"Days of Our Lives" fans were thrilled when it was announced that the soap opera's spin-off series, "Beyond Salem," would be returning for a second season on the Peacock app (via Deadline). In addition, viewers got an extra dose of good news when it was confirmed that actress Kristian Alfonso would be reprising her role as Hope Williams Brady and reuniting with her on-screen husband Bo Brady, played by actor Peter Reckell. Bo and Hope's reunion is sure to be one of the biggest moments in "DOOL" history, especially since Bo has been presumed dead for the past seven years, per TVLine.
In 2015, Reckell opted to officially leave the sudser after decades of portraying Bo. He returned to Salem for the show's 50th anniversary to reunite with his loved ones. Sadly, the reunion turned into heartbreak when Bo was diagnosed with a brain tumor and died in Hope's arms. Five years later, Alfonso exited the soap when Hope was revealed to leave Salem and travel the world.
Now, both actors will be back in action for "Beyond Salem," and rumor has it that another former character will also be back in a big way.
Will Megan Hathaway DiMera return?
"Days of Our Lives" superfans have been going wild about Bo and Hope's reunion, which is scheduled to take place during "Beyond Salem" Season 2 over the summer. However, they've also been speculation about another former character who could be back in a very big way (via Reddit). Longtime "DOOL" fans may remember Megan Hathaway, one of Stefano DiMera's many children.
Megan first came to Salem in 1984 with her adoptive father Maxwell Hathaway. Megan came to town in hopes of winning back the affection of her former boyfriend, Bo Brady. Megan came up with a scheme to pull Bo away from Hope and back into her arms when she told him that she had been pregnant with his child and given the baby up for adoption (via Soap Central). Of course, her lies were later exposed. However, Megan would stop at nothing to get Bo away from Hope. She even plotted to murder Hope by electrocuting her in a hot tub as the former Salem health club, The Body Connection.
However, before Megan could carry out her devious plan, she overheard Larry Welch talking about an invention called the three prisms, which Larry's father had invented, per Soaps. When Larry caught Megan spying on him the two got into an altercation, and Larry killed Megan, leaving her body in a hot tub. Hope later discovered the body and became a suspect in Megan's murder.
Now, fans believe that Megan and the three prisms may be revisited during "Beyond Salem."
Could Megan be responsible for Bo's return?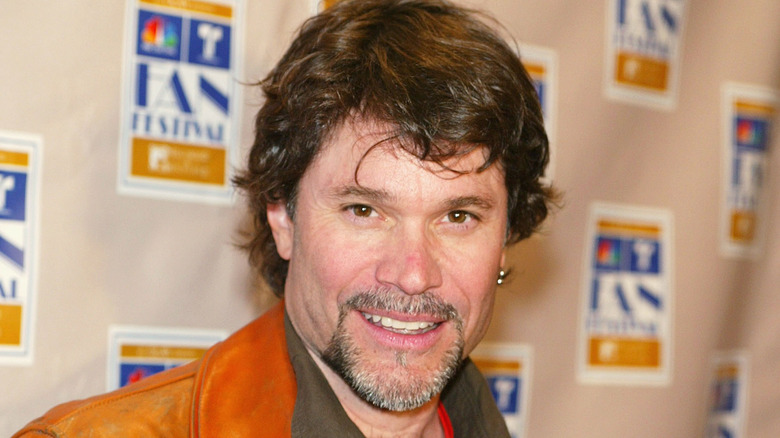 Kevin Winter/Getty Images
"Days of Our Lives" fans who have been watching the soap for years may remember Megan's involvement with the three prisms storyline (via Soap Hub). After Stefano DiMera (Joseph Mascolo) connected with his daughter, Megan, he hoped that she could help him get his hands on one of the three prisms, which were invented by Larry Welch's father and said to cure brain tumors. At the time, Stefano had just been diagnosed with a brain tumor and was looking to find a cure. Stefano stopped at nothing to get a prism. He even pushed Roman Brady off of a cliff.
"DOOL" fans on Reddit are now speculating that Megan's possible return to "Beyond Salem" could be the thing that explains why Bo Brady may still be alive after seemingly dying from a brain tumor in 2015. Since Megan is a DiMera, she would have access to the family's resurrection serum, which has brought many Salem citizens back to life, such as Will Horton, EJ DiMera, Jack Deveraux, and more. If Megan, who was obsessed with Bo, brought the character back to life and then used the prisms to cure his brain tumor, that would explain so much.
While nothing has been confirmed, fans are already having so much fun trying to figure out how Bo and Hope's reunion will go down, and what will unfold during Season 2 of "Beyond Salem." Unfortunately, they'll have to wait until the summer to find out.