How Did Bo Brady Die On Days Of Our Lives?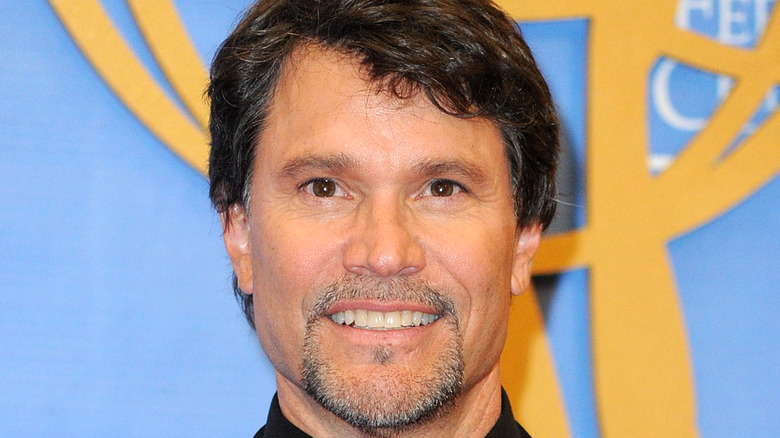 Frazer Harrison/Getty Images
"Days of Our Lives" has created its share of iconic characters over the years, such as Tom Horton, Alice Horton, Marlena Evans, Sami Brady, John Black, Steve Johnson, Hope Brady, and Stefano DiMera (via Soaps). The NBC soap opera has been entertaining fans for decades with its bizarre plotlines, epic love stories, and captivating moments.
Of course, one of the most beloved "DOOL" characters of all time has been Bo Brady. Bo was first introduced in Salem in 1983 with actor Peter Reckell in the role (via Soaps in Depth). Bo was revealed to be a rebel who rode his motorcycle and was loyal to his working-class family who ran the Brady Pub. He soon fell for the upper-class daughter of Doug Williams, Hope, and the two went on to have one of the most thrilling relationships in the history of daytime television. Over the years, Bo and Hope were at the center of the drama in Salem, enduring many ups and downs along the way. However, their love story came to a tragic end when Bo was written off the show.
Bo Brady's death was heartbreaking for DOOL viewers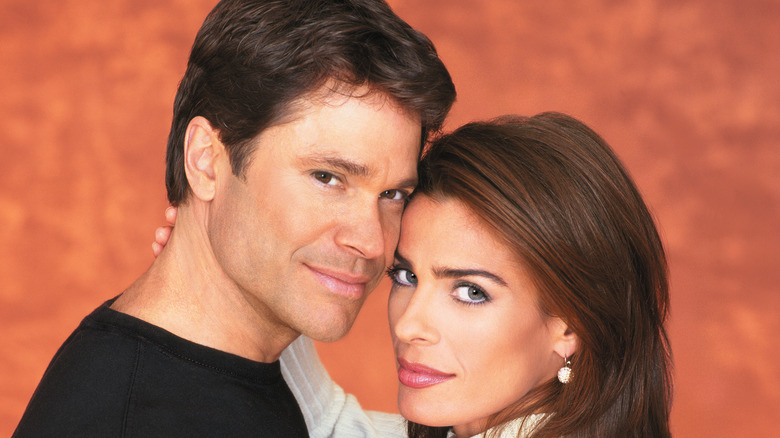 Getty Images/Getty Images
In 2012, "Days of Our Lives" viewers were saddened by the news that Peter Reckell had opted to exit the soap as Bo Brady. His character set out in search of medication that would help his mother Caroline Brady's illness and never returned. Although Bo's wife, Hope, and their daughter Ciara remained in Salem over the years, Bo was absent. Finally, in 2015, Reckell reprised the role of Bo and the beloved character came home to Salem to reunite with his family and friends (via Soaps).
Bo told a shocking story about how he was held prisoner and tortured for years. Upon arriving in Salem, Bo immediately played the hero again when he rescued Hope from an Aiden Jennings look-alike who was trying to kill her. Bo was thrilled to be back with Hope and Ciara, but his happiness was fleeting. His sister, Dr. Kayla Johnson, told him that he had developed a brain tumor and that his body was too weak from the years of torture to endure any treatment, per Soaps in Depth.
After just a short time back in Salem, Bo collapsed and eventually died in Hope's arms in one of the most heartbreaking scenes to ever play out on "DOOL."
Peter Reckell reveals why left Days of Our Lives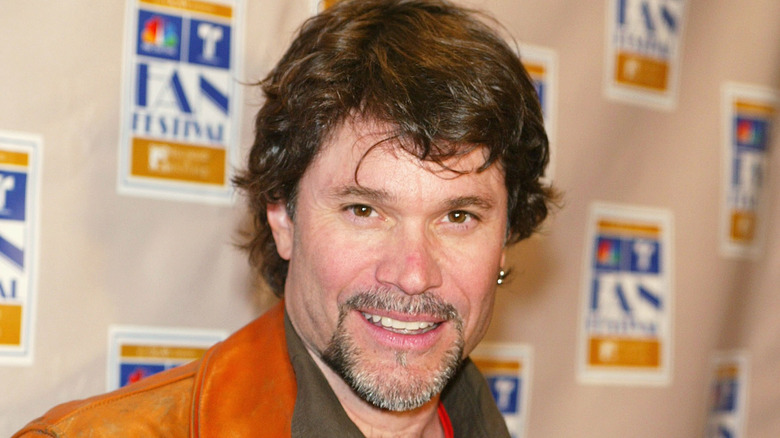 Kevin Winter/Getty Images
Upon his 2012 exit from "Days of Our Lives," Peter Reckell revealed that he had decided to end his run as Bo Brady so that he could spend more time with his family. "It was very painful for me to walk out [of] the house each day to the 'DOOL' set after my daughter begged me, 'Daddy don't leave!' As significant as Bo Brady is to me as an actor, being her father is much more important," Reckell said (via Soap Opera Spy).
However, Reckell didn't like the way that Bo was written off the show, and in 2015 he agreed to come back to give fans closure and officially end Bo's life. "I felt that the fans have put so much passion and energy in this character for three decades, we all deserved a chance to tell Bo goodbye," he said. Since that time, Reckell has remained adamant that he wouldn't be returning to the soap. However, in April 2022, it was confirmed that Reckell would reprise the role of Bo alongside his former on-screen wife Kristian Alfonso (Hope Brady). The pair will be returning for the second season of the sudser's spin-off series "Beyond Salem," which streams on the Peacock app (per TVLine).
Fans might not ever get over Bo Brady's death, but the character's legacy definitely lives on in Salem, especially now that he's poised to make a comeback.